Donald Trump And The Triumph Of The Conservative Grifters
At least some conservatives appear to finally be recognizing that their movement has been taken over by grifters and frauds. The only question is, what took them so long?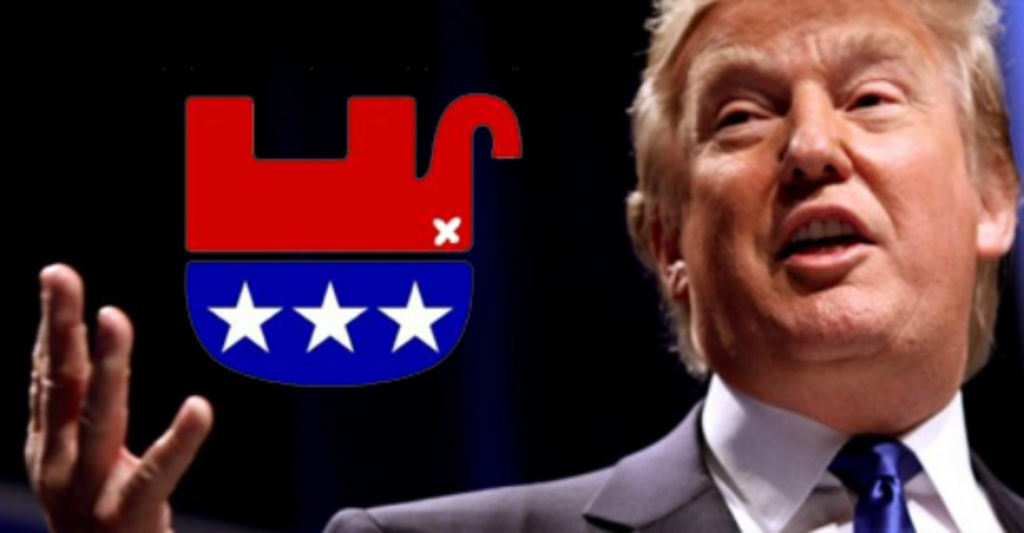 Jim Geraghty at National Review makes note in a recent column of the fact that much of what constitutes fundraising among conservative organizations seems to be little more than grifting and convincing people who probably can't afford to do so to part with their money for some conservative cause. After reciting a long history of Tea Party-related PACs and other organizations that have been seemingly engaging in the practice dating back to at least 2013, Geraghty asks a question that he finds puzzling:
Why is the conservative movement not as effective as its supporters want it to be? Because day after day, year after year, little old ladies get called on the phone or emailed or sent letters in the mail telling them that the future of the country is at stake and that if they don't make a donation to groups that might as well be named Make Telemarketers Wealthy Again right now, the country will go to hell in a handbasket. Those little old ladies get out their checkbooks and give what they can spare, convinced that they're making a difference and helping make the world a better place. What they're doing is ensuring that the guys running these PACs can enjoy a more luxurious lifestyle. Meanwhile, conservative candidates lose, kicking the dirt after primary day or the general election, convinced that if they had just had another $100,000 for get-out-the-vote operations, they might have come out on top.

What's more, most of these PACs thrive on telling conservative grassroots things that aren't true. Clarke didn't want to run for Senate in Wisconsin, Laura Ingraham wasn't interested in running for Senate in Virginia, and Allen West wasn't running for Senate in Florida. The PACs propagate a narrative in which they're the heroic crusaders for conservative values, secure borders and freedom, up against corrupt establishment elites . . . when they're in fact run by those coastal political operatives and keeping most of the money for their own operations.

Perhaps you're thinking, "Oh, every PAC does this." Nope. In that RightWingNews study, Club for Growth Action PAC had 88 percent actually went into independent expenditures and direct contributions. Republican Main Street Partnership had 78 percent, and American Crossroads was at 72 percent. That allegedly corrupt "establishment" is way more efficient at using donors' money than all of these self-proclaimed grassroots conservative groups. Over on the liberal or Democratic side, ActBlue charges a 3.95 percent processing fee when passing along donations to campaigns.

When these individuals get called out for the way they're spending donors' money, they revert to a familiar responses of denial, evasion, and blaming the messenger. When asked about how little of the money his group raised was spent on political activity, Bossie's first response was "this is fake news brought to you by a collaboration of the biased liberal media and unabashed left-wing activists." Never mind the fact that the criticism was based upon his own group's periodic reports of contributions and expenditures with the IRS (forms 8872) in addition to annual tax returns (forms 990).
Geraghty goes on to list several House races in the last election where incumbent Republicans or challengers lost by incredibly narrow margins and suggests, not without reason, that the money that went to line the coffers of these PACs and SuperPACs arguably would have been better spent trying to help candidates like those keep or win the seats they were contesting. That, of course, is by no means certain. The headwinds that the Republican Party faced in 2018 were such that it's likely that the Democrats still would have gained control of the House no matter how much money was dumped into the campaigns of candidates that ended up losing. This seems to be especially true in states such as California, New Jersey, and Virginia where antipathy toward the President was so strong that voters took it out on long-serving incumbents who represented districts that ordinarily would be safely Republican.
Geraghty continues:
Of course, assessing that folks like David Bossie and Roger Stone are part of a major impediment to the effectiveness of the conservative cause means criticizing people who are considered close to Donald Trump. And for far too many inattentive grassroots conservatives, an association with Donald Trump is a moral get-out-of-jail-free card — even when these guys are acting contrary to the president's interests and putting their own self-interest first. There are a lot of self-proclaimed watchdogs that will find it easier and more convenient to bark at whatever talking head said something about Trump on Morning Joe that day rather than point out that former allies of the president are using his name to raise money and line their own pockets, diverting funds away from efforts that would actually help the president enact his agenda. If you're a Trump supporter, you should be livid with these guys.
Kevin Drum responds to Geraghty by noting that this seems to be exclusively a problem on the right:
Part of the problem, sadly, is that the right trends older than the left, and the elderly have always been prime targets for scammers for reasons having nothing to do with politics. But I think there's something more fundamental at work: namely that the modern right is a scam at its core. I don't mean this in the sense that the Republican Party doesn't always deliver what it promises. No political party does that. What I mean is that since at least the late 70s, the cold, hard nugget at the heart of the conservative movement's electoral strategy is an attempt to win working-class votes for a party that's dedicated to the interests of corporations and the wealthy.

Let me be clear: I don't mean that conservatives expend a lot of energy appealing to conservative social values. There's nothing dishonest about that. Plenty of people are willing to vote their social consciences over their pocketbook interests, and every big political party has to find a way to win votes from people who agree with them only partly. It would be political malpractice not to appeal to different audiences with whatever arguments are most likely to win them over.
Jonathan Chait is harsher in his assessment and points out that, given the long history of grifting on the right, it's no surprise that their movement has culminated in a President who, prior to taking office, grifted his way to billions of dollars at the expense of others:
Geraghty's column lacks any operating theory as to why Republican politics in particular has attracted so many grifters. Such types have exploited two long-standing aspects of conservative thought: a tendency toward Manichaean thinking and a rejection of neutral expertise.


Every victory for the Democratic Party or incremental extension of the welfare state is a twilight struggle to safeguard the last flickering hopes for freedom from the ravages of socialism. If Medicare was enacted, warned Ronald Reagan, "you and I are going to spend our sunset years telling our children, and our children's children, what it once was like in America when men were free." Barack Obama's policies would bring about " total societal collapse and global conflagration," predicted National Review.


These predictions are not just scare tactics. They reflect the authentic ideology of the American right, which treats liberalism as either indistinguishable from, or an unstoppably slippery slope toward, Bolshevistic central planning. But these beliefs are also very effective as scare tactics. Conservative fears that Democrats will usher in total societal collapse are good ways to scare conservatives into buying gold (an especially lucrative Obama-era conservative grift) or guns.


The right hardly has a monopoly on fearful predictions, of course. But their impact is magnified by the conservative distrust of the intellectual elite. Conservatives have spent decades training their supporters to reject the authority of bureaucrats, professors, the media, or any institution not explicitly committed to the right-wing agenda. Thus kook notions like the Laffer curve and climate-science denial have become cherished precepts of Republican Party thought. A man who claims a February snowstorm refutes climate science can chair the Senate Committee on Environment and Public Works, and a person who says things like "The demonization of carbon dioxide is just like the demonization of the poor Jews under Hitler" can become a leading Trump administration climate adviser.

(…)

The most supreme unstated irony of Geraghty's complaint is that Trump himself is a grifter. This is true not only in the general sense of Trump's lying constantly and exploiting his supporters' loyalty, but also in the specific sense that Trump ran fraudulent business enterprises. "Trump University" was, according to charges brought by a suit Trump settled with state attorneys general, a sophisticated scheme to bilk his marks. Financial "consultants" pretended to analyze their customers' assets but were in fact prying open their financial information to calculate how much Trump could swindle them for in return for his worthless "business secrets."


Trump, of course, has continued to personally profit while in office. His business leverages his office for private gain in numerous ways that have leaked to the public, some of which — like Trump's hotel that allegedly wildly padded inauguration reimbursements — may well involve outright criminality. The almost unanimous Republican position is not only that Trump is entitled to profit from his public office but that the public does not even have a right to know how much income he is getting or from what sources it comes.


So it seems a little strange for Geraghty to complain that Republican grifters are letting down President Trump. Donald Trump grifted his way to the presidency and has kept on grifting. It seems positively unfair that his fellow grifters should have to stand down while he keeps wetting his beak.
As Drum and Chait both note, the grifting that Geraghty complains about is hardly something new. Indeed, my first question for Geraghty would be, what took you so long to acknowledge this?"
I noted the same thing that he points out this week nearly six years ago in connection with an examination of conservative-leaning PACs that seemed more interested in punishing Republicans who strayed from orthodoxy than they did in winning elections:
This "purity for profit" model seems to be prevalent throughout the Tea Party movement. Rather than acting to bring about real legislative change, or advocating positions that will lead to the kind of electoral victories that the Tea Party would actually need to accomplish anything, they specialize in stirring up outrage, whether its over the Affordable Care Act, the Debt Ceiling, or even something as trivial as light bulbs, and then fundraising off that outrage. During election cycles, they seem to specialize more attacking Republican candidates for perceived deviations from orthodoxy than anything else. Behavior like this suggests that these groups aren't' really interested in winning any of these ideological battles, but in keeping the outrage going because it helps with their fundraising. That becomes even more apparent when these groups end up backing candidates that obviously can't win General Elections, such as Christine O'Donnell, Sharron Angle, Joe Miller, or Matt Bevin many of whom seem to be fundraising vehicles rather than actual serious candidates. The question that remains is when the donors sending them money are going to figure the scam out and stop sending them checks.
The answer to that question I raised more than half a decade ago appears to be no. If anything, Geraghty's column establishes that it continued long after that and that it continues to this day. Part of the reason for that, of course, is that this kind of fundraising, which has its roots in the direct mail fundraising model perfected by people like Richard Viguerie and which has been adopted by others for use in the Internet age. Perhaps the most important thing that Viguerie and those who followed in his footsteps have taught conservatives is the value of amassing a mailing list of people who have donated to conservative causes in the past. Based on those lists, which organizations sell and trade on a regular basis, a person who donates to one candidate or another or one PAC or another quickly finds themselves bombarded with mail, email, and, if they gave out a phone number, phone calls, and emails asking them for more money via means that become increasingly shrill over time.
I came to know this phenomenon quite well shortly after my late father died. He had apparently donated some small amount of money to a veterans group in the past and, as a result, his mailbox soon became filled with fundraising appeals from all kinds of organization. The mailman who delivered in his neighborhood told me one day after he passed that he was putting more mail in my Dad's mailbox than almost anyone else in the neighborhood, and most of it was junk mail asking for money. Fortunately, my father was smart enough to throw this stuff away, but it made me think of all those "little old ladies" that Geraghty makes note of in his post who get bombarded with appeals from conservative PACs telling them that unless they donate money the "evil" Democrats will win and destroy the country. These are, in many cases, people who can barely afford to live where they are and the fact that so many groups are fine with fleecing them out of their money is utterly detestable.
The Internet age has made this type of grifting even easier. While direct mail fundraising is among the most costly methods of fundraising, doing so via email is virtually costless for candidates, PACs, and other organizations with a good email list to send out thousands, or even tens of thousands, of emails out at very low cost. As anyone who has provided an email address on a political site knows, it doesn't take much time for that address to quickly be shared among like-minded organizations and candidates. Indeed, many former candidates for office have raised money selling their list of email addresses to others, usually without the knowledge of the people who donated to them.
As it is, my email inbox regularly gets bombarded with appeals for money, usually from groups or candidates that I have never donated to and would never consider donating to. Fortunately, marking this email as spam has gotten me to the point where most of it ends up in my spam folder. But I often wonder about the people who don't mark it as spam and get bombarded on a regular basis with an email telling them that they need to donate to this candidate or that PAC. In my case, I quickly learned to provide a "dummy" email address in most of these cases, but that hasn't stopped campaigns and PACs from finding me, although the fact that I have been blogging for 14 years and have had an email address available on the websites where I post for people to contact me probably pays a role in all of that.
Finally, as I've noted, it's not surprising at all this type of grifting has become a bigger issue on the right than it appears to be on the left. As Drum notes, one reason is the fact that Republicans tend to trend older than Democrats and older people seem to be particularly susceptible to these kinds of panicked appeals. Another reason, though, is quite simply the fact that Viguerie taught people that this kind of fundraising, while it is of dubious benefit to candidates, can be quite profitable for the people who run these operations. Finally, of course, there's the fact that conservatives have made it easy for these people to get away with it, and in fact rewarded them for it.
Rush Limbaugh and his ilk rode the wave to radio contracts and syndication deals worth hundreds of millions of dollars. Fox News rode it to huge profits and ratings. People like Sarah Palin rode it to the point where she was able to quit her job as Governor and make more money being a full-time conservative grifter. And, of course, the biggest grifter of them all, Donald Trump, rode it all the way to the White House. As I noted in a post in late May, modern conservatism has become a haven for grifters and frauds and it's no surprise that it is conservatives who brought us Donald Trump:
Donald Trump represents the apotheosis of many of the forces that Republicans and conservatives have been tapping into for years now in order to invigorate the party and the movement. The populism, the nativism, the anti-immigrant xenophobia, the outright bias against Islam that makes someone think that a proposal to exclude them from entering the country is reasonable, and the anti-intellectual chest beating that epitomizes the Trump supporter can all be traced to different elements of the Tea Party and the GOP base that have been cultivated over the past twenty years or more by politicians eager to grab political power. For the most part, all of these elements of the base and the Tea Party were apparent years ago, but few people on the right said anything about it because they were able to exploit it to win elections. Those who did criticize it were decidedly in the minority at the time and largely ignored or even openly derided. The 2010 elections and the rise of the Tea Party as a force in Congress, though, demonstrated quite clearly what happens when these forces are given political power, and now we're seeing what happens when someone with the rhetorical skills and media savvy of a Donald Trump taps into those forces, and it's difficult to see how he's going to be stopped. In the end, then, Republicans have nobody to blame for Donald Trump but themselves. They opened Pandora's Box and now they're paying the price.
As long as people keep being rewarded for suckering people out of their money, they'll continue doing it and conservatives like Geraghty will continue wondering why it's happening.