Conservatism Has Become A Haven For Grifters And Frauds. No Wonder We Got Trump
At some point, what we call conservatism turned into a racket. It's not surprising that this led directly to Trump.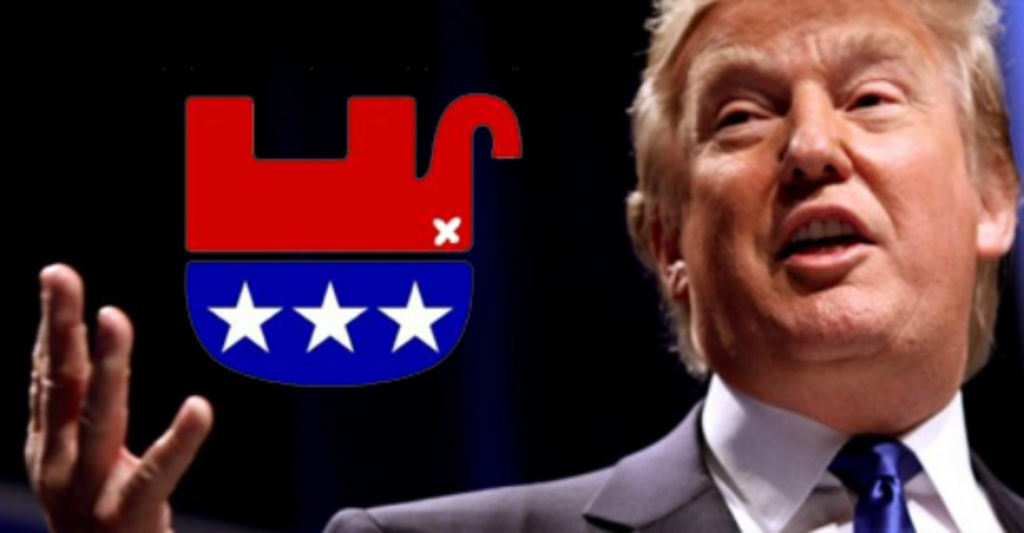 Max Boot, who has been among the most prominent of the formerly Republican "Never Trump" movement online and on cable news, writes in The Washington Post about the extent to which modern conservatism has become a haven for grifters and frauds:
You can debate when the conservative movement became a racket — I nominate 1996, the year Rupert Murdoch and Roger Ailes created Fox News Channel to monetize right-wing outrage — but there is no doubt it has long since passed that point. If you have any doubt, look at the recent revelations about the National Rifle Association, probably the single most powerful conservative lobbying group in America.

The NRA's long-serving executive vice president, Wayne LaPierre, told his followers: "It's up to us to speak out against the three most dangerous voices in America: academic elites, political elites and media elites. These are America's greatest domestic threats." So LaPierre must be a man of the people, selflessly dedicated to the goal of two assault weapons in every house and a bazooka in every garage, right?

Actually, protecting the "right" of anyone to buy any gun at any time turns out to be a lucrative racket. The NRA paid LaPierre $927,863 in 2014, $5,051,249 in 2015 and $1,358,966 in 2016, according to the group's tax returns. In 2016, eight other NRA executives also made more than $500,000. But that is only the beginning of their compensation.


The Wall Street Journal recently reported on a leaked accounting of LaPierre's expenses. These include "$39,000 for one day of shopping at a Beverly Hills clothing boutique, $18,300 for a car and driver in Europe," "$17,550 for 'Air Charter' between Budapest and the Italian city of Brescia," "air transportation charges" of nearly $70,000 for one trip to and from the Bahamas, and "$13,800 in rent" for an apartment for a female intern. LaPierre even billed $1,096 for "Frankfurt Airport Assistance." Funny, I've been to Frankfurt airport many times and never paid a euro for any assistance. (The NRA responded by saying, "It is troubling and pathetic that some people would resort to leaking information to advance their agendas." Not exactly a denial.)

LaPierre's reported compensation is just part of a larger, troubling pattern at the NRA that could threaten its tax-exempt status. An investigation by the New Yorker and the Trace found that "a small group of N.R.A. executives, contractors, and venders has extracted hundreds of millions of dollars from the nonprofit's budget, through gratuitous payments, sweetheart deals, and opaque financial arrangements. Memos created by a senior N.R.A. employee describe a workplace distinguished by secrecy, self-dealing, and greed, whose leaders have encouraged disastrous business ventures and questionable partnerships, and have marginalized those who object."
As Boot goes on to note, the grifting isn't limited to the NRA:
A similar culture of impunity exists across the right. Leaders are being lavishly rewarded, and their misdeeds are being covered up as long as they rile up the rubes. Fox News host Sean Hannity makes a reported $36 million a year and owns his own airplane while railing, like LaPierre, against "elites." Fox News's parent company, meanwhile, became notorious for paying tens of millions of dollars to settle lawsuits regarding sexual harassment charges brought against some of its biggest stars, including Ailes and then-anchor Bill O'Reilly.

President Trump's former lawyer, Michael Cohen — now in prison for, among other offenses, helping the evangelicals' favorite president cover up an affair with an adult-film actress — also claims to have helped Liberty University President Jerry Falwell Jr. by preventing the release of embarrassing photographs that would normally be kept "between husband [and] wife." (Falwell denies the story.) Then there are mysterious news reports that Falwell loaned $1.8 million to a Miami hotel pool attendant. Tellingly, Falwell worships Trump as an exemplar of his values; he recently tweeted that "Trump should have 2 yrs added to his 1st term as pay back for time stolen by this corrupt failed coup."
And then, of course, there's the Grifter In Chief, who has perfected what could be called the 'art of the steal' over forty years in business:
The grifter in chief is Trump himself. He marketed himself as a fabulously successful businessman. Except — oops — the New York Times revealed that he received much of his wealth from his father — more than $400 million — and that he had more than $1.1 billion in losses from 1985 to 1994. "Year after year," the Times reported, "Mr. Trump appears to have lost more money than nearly any other individual American taxpayer."

So it turns out that Trump is a big loser. But his followers were not remotely fazed by the news. On "Fox & Friends," Trump's favorite show, co-host Ainsley Earhardt marveled, "Wow, it's pretty impressive, all the things that he's done in his life. It's beyond what most of us could ever achieve."

It's as though Bernie Madoff's clients were congratulating him for being so successful at swindling them.
Grifting isn't a new thing on the right, of course. One of the better examples of this, aside from the N.R.A. Fox News Channel, and the President. These types of grifters have been prominent on the right since at least the 1990s, when many people made a lot of money helping to perpetuate what came to be called Clinton Derangement Syndrome by spreading ridiculous conspiracy theories about President Clinton and his wife and using fundraising efforts linked to the rise of talk radio, Fox News Channel, and the Internet. It quickly became apparent that, for the most part, these organizations were basically in business to enrich themselves and their leadership, something that continued well into the 21st Century.
The height of the new grifters, though, came in the wake of the 2008 election. At nearly the same time that President Obama came into office, organization that came to call themselves part of the "Tea Party" movement emerged and used both the movement itself and direct marketing campaigns to raise millions of dollars off of opposition to the President and, of course, to what eventually became the Affordable Care Act. Many of these organizations, such as FreedomWorks, originally founded by former House Majority Leader Dick Armey, stepped in to exploit the movement for their own purposes. Eventually, that led to the creation of a massive fundraising network that could raise millions of dollars in short periods of time, although as we eventually found out those funds were being used in highly questionable ways that made it apparent that there were a lot of people out there who were exploiting politics to enrich themselves. Some of the more interesting examples of that grifting came in a 2013 Buzzfeed report on the financial status of FreedomWorks several years after Armey was forced out and replaced by a new generation of leaders. Additionally, it became clear that many Tea Party organizations were scamming their donors and not using the money they did raise for the purposes that they claimed they were being used for.
Of course, no conversation about conservative grifters is complete without talking about Sarah Palin. Mere months after being part of the losing ticket in the 2008 Presidential Election, Palin resigned as Governor of Alaska only two years into a four-year first term. While Palin claimed at the time that her resignation was due to the fact that investigations and other proceedings that had begun after the election into her time in office would bankrupt her family if she stayed in office, it soon became clear that the real reason she left office was so she could more easily pursue the money-making opportunities that opened up to her after the 2008 campaign. Over the next four years or so, Palin spent her time writing books, appearing on Fox News, and campaigning for "Tea Party" candidates while promoting and profiting from her political fame. That pattern continued for several years until even Palin ended up overstaying her welcome in conservative circles.
Boot pegs the start of all of this in the mid-90s, and I think he's about right about that. This also happens to coincide with the point at which conservatism began to transform itself into what we know it to be today. It began with talk radio, the Internet, and Fox News Channel. By the time Barack Obama became President, it had turned into the racket that Boot talks about in his column via the Tea Party, Palin, and candidates such as Michele Bachmann, Allen West, Herman Cain, Roy Moore, and others.
In that sense, it really isn't surprising that the end of this process came in the form of the Trump Presidency. Donald Trump represents the apotheosis of many of the forces that Republicans and conservatives have been tapping into for years now in order to invigorate the party and the movement. The populism, the nativism, the anti-immigrant xenophobia, the outright bias against Islam that makes someone think that a proposal to exclude them from entering the country is reasonable, and the anti-intellectual chest beating that epitomizes the Trump supporter can all be traced to different elements of the Tea Party and the GOP base that have been cultivated over the past twenty years or more by politicians eager to grab political power. For the most part, all of these elements of the base and the Tea Party were apparent years ago, but few people on the right said anything about it because they were able to exploit it to win elections. Those who did criticize it were decidedly in the minority at the time and largely ignored or even openly derided. The 2010 elections and the rise of the Tea Party as a force in Congress, though, demonstrated quite clearly what happens when these forces are given political power, and now we're seeing what happens when someone with the rhetorical skills and media savvy of a Donald Trump taps into those forces, and it's difficult to see how he's going to be stopped. In the end, then, Republicans have nobody to blame for Donald Trump but themselves. They opened Pandora's Box and now they're paying the price.