Elizabeth Warren Releases DNA Test Results In Response To Trump's 'Pocahontas' Line
Elizabeth Warren has released a DNA report showing that she does indeed have some Native American heritage in her family's past. That won't stop conservatives from continuing to attack her, though.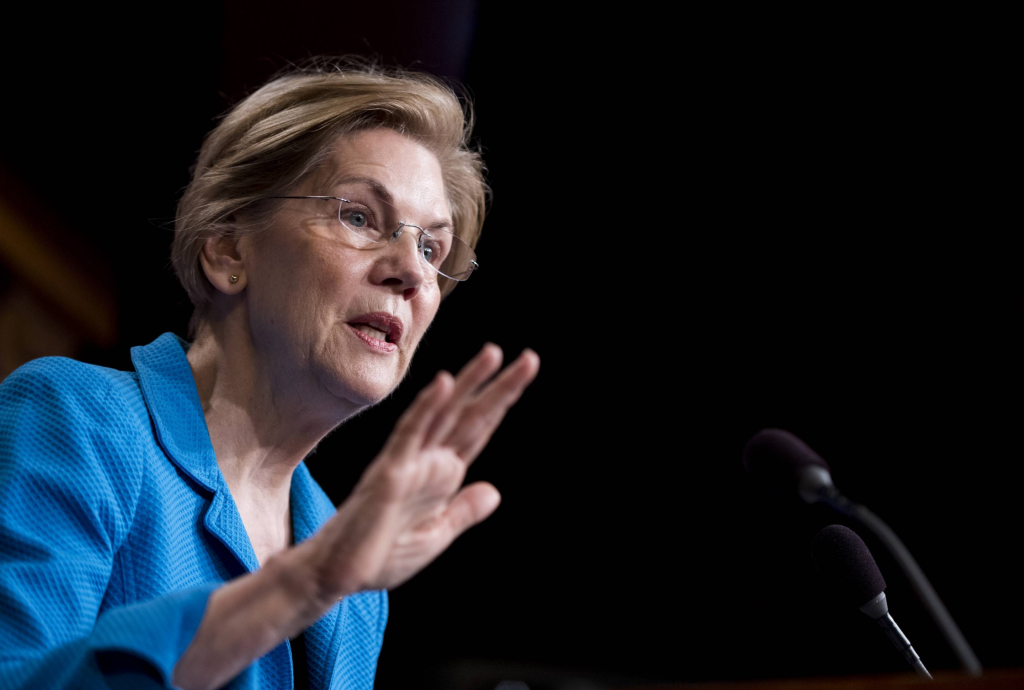 When Elizabeth Warren first entered the political arena in 2012 in her ultimately successful challenge to Scott Brown for the Senate seat formerly held by Ted Kennedy, she quickly became the focus of attacks by conservatives not only in Massachusetts but also nationwide. To a large degree, these attacks were rooted in Warren's full-throated advocacy of a "progressive" economic agenda that was significantly to the left of where the Obama Administration and most of the Democratic Party stood at the time, and which in many respects was a precursor to the surprising success that Vermont Senator Bernie Sanders enjoyed during the battle for the Democratic nomination in 2016. Prior to running for office, Warren had been involved with the creation of the Consumer Financial Protection Bureau, which has been the target of particular ire on the right, as well as being a Law Professor at Harvard University since at least 1995.
In addition to attacking her because of her ideas, though, conservatives made the seemingly odd but nonetheless telling choice of attacking Warren based on her ethnicity and what conservatives said was the false claim on her part that she has Native-American heritage, something she said was a matter of family folklore. The attack on Warren on this issue was really two-pronged. On the one hand, conservatives argued that Warren was lying about her claim to have any Native American heritage at all, and thus began referring to her with the term "Fauxcohontas" or, as President Trump has turned it into, "Pocahontas." Exactly how they would know for sure it's a lie was always unclear, but it was nonetheless repeated as gospel by many on the right as if it had been medically verified. The second prong of the attack was the claim that Warren somehow used her claim to be part Native American to benefit from Affirmative Action hiring practices at Harvard Law School, an assertion which has largely been debunked, as reports from the Washington Post's Fact Checker, including a follow-up report, Politifact, FactCheck, and The Boston Globe have all made clear.
In any case, conservatives persist in bringing up the "Fauxcohontas"/"Pocahontas" smear, and Warren has finally responded by releasing a DNA test that demonstrates that she does indeed appear to have at least some Native American heritage in her family's past:
Sen. Elizabeth Warren released results of DNA test on Monday that "strongly support" her claims of Native American ancestry, over which she has been mocked by President Donald Trump and his supporters.

The DNA test, conducted by Stanford University professor Carlos Bustamante, showed Warren's likely Native American ancestry dates back six to 10 generations.

The release of the results were part of a rollout from Warren's campaign showcasing her heritage while offering evidence that she did not benefit professionally from it. She was hired as an educator, Warren argued, because "she was an award-winning legal scholar and professor."

In a video posted to her website, multiple professors involved in hiring Warren at various points in her career said her claimed Native American heritage played no role in their decisions to offer her a job.

Trump and others have suggested that Warren played up or invented her Native American ancestry for professional gain. The president has often derisively referred to Warren as "Pocahontas."
More from The Boston Globe:
WASHINGTON — Senator Elizabeth Warren has released a DNA test that provides "strong evidence" she had a Native American in her family tree dating back 6 to 10 generations, an unprecedented move by one of the top possible contenders for the 2020 Democratic nomination for president.

Warren, whose claims to Native American blood have been mocked by President Trump and other Republicans, provided the test results to the Globe on Sunday in an effort to defuse questions about her ancestry that have persisted for years. She planned an elaborate rollout Monday of the results as she aimed for widespread attention.

The analysis of Warren's DNA was done by Carlos D. Bustamante, a Stanford University professor and expert in the field who won a 2010 MacArthur fellowship, also known as a genius grant, for his work on tracking population migration via DNA analysis.

He concluded that "the vast majority" of Warren's ancestry is European, but he added that "the results strongly support the existence of an unadmixed Native American ancestor."

Bustamante calculated that Warren's pure Native American ancestor appears in her family tree "in the range of 6-10 generations ago." That timing fits Warren's family lore, passed down during her Oklahoma upbringing, that her great-great-great-grandmother, O.C. Sarah Smith, was at least partially Native American.

Smith was born in the late 1700s. She identified as white in historical documents, though at the time Indians faced discrimination, and Smith would have had strong incentives to call herself white if possible.

The inherent imprecision of the six-page DNA analysis could provide fodder for Warren's critics. If her great-great-great-grandmother was Native American, that puts her at 1/32nd American Indian. But the report includes the possibility that she's just 1/512th Native American if the ancestor is 10 generations back.

Undergoing the test and releasing the results reveal how seriously Warren is taking the attacks from Trump, who has been able to effectively caricature and diminish his national foes via nicknames and conspiracy theories. Trump pushed then President Barack Obama into releasing the long form of his birth certificate to prove what most knew was already true: He was born in America.

The move is also another indication of how seriously Warren is considering running for president. And while it's unclear whether the test will convince Trump and his die-hard supporters, Warren will be able to point to it with other, more open-minded voters. Once Obama produced his birth certificate in 2011, the racist "birther" movement, which thrived on the Internet and was stoked by Trump, largely evaporated.

(…)

By taking a DNA test, Warren is showing that if she runs for president, she plans to be a very different candidate than Hillary Clinton was. The 2016 Democratic nominee for president chafed at releasing personal information and was dogged throughout her campaign by her use of a private server while she was secretary of state.

Warren provided a sample of her DNA to a private lab in Georgia in August, according to one of the senator's aides. The data from that test was sent to Bustamante and his team for analysis. Warren received the report last week.

Warren didn't use a commercial service, but Bustamante is on the scientific advisory board for Ancestry, which provides commercial DNA tests. He's also consulted on a project for 23andMe, another major DNA testing company.

Warren said she was committed to releasing the report regardless of the results. However, Warren's aides would not say whether she or any of her three siblings had previously done a commercial DNA test that would have provided them with some assurance about Bustamante's analysis.

There were five parts of Warren's DNA that signaled she had a Native American ancestor, according to the report. The largest piece of Native American DNA was found on her 10th chromosome, according to the report. Each human has 23 pairs of chromosomes.

"It really stood out," said Bustamante in an interview. "We found five segments, and that long segment was pretty significant. It tells us about one ancestor, and we can't rule out more ancestors."

He added: "We are confident it is not an error."
On some level, of course, this entire controversy is quite simply idiotic. To the extent there was a legitimate issue here, it was the question of whether or not Warren had falsely claimed minority status when seeking employment as a Law Professor at the University of Pennsylvania or Harvard Law School. As the reports linked above show, though, there is absolutely no evidence to support these claims, so the issue should have died then and there. For conservatives, though, it has never ended and it is unlikely that this report will satisfy them. They'll continue using the "Fauxcahontas"/"Pocahontas" slur because it's something that works with the base. That is made clear just by perusing the posts that have gone up about this story at sites such as Breitbart, Red State, The Washington Free Beacon, The Federalist, The Gateway Pundit, Twitchy, and Hot Air. What's clear, though, is that it doesn't seem to matter to the average voter. Warren dispatched of Scott Brown easily six years ago and is well-positioned to beat her Republican opponent again this year. Yes, Massachusetts is a Democratic state but it's clear from these results that most people simply don't care about Elizabeth Warren's DNA.
This move on Warren's part is interesting mostly because it comes in the context of the news last week that the Senator said that she was not ruling out the idea of running for President in 2020 and that she would make a decision in that regard after the election. What this move on her part shows is that, if she does run, Warren doesn't intend to sit back and let President Trump or any of her potential Democratic opponents attack her on this or any other issue. Obviously, these results are not going to satisfy anyone who is already inclined to vote against her, but I'm sure she already realized that. Additionally, I tend to doubt that they'll prove to be decisive as far as the average voter is concerned. As for conservatives, as I said, they will reject the findings out of hand, or seek to dismiss them for one reason or another, something that is already apparent  In any case, if this faux controversy regarding Warren's heritage is all that conservatives have against her, and based on the amount of time they spend talking about it that does seem to be the case at times, then they really must be afraid of her. Come after her based on her ideas and let the argument lead where it might. Concentrating on something as trivial as this is utterly childish and ridiculous. But then, that defines "conservatism" in the era of Trump, doesn't it?
Upfate:James Joyner argues that Warren's attempt to address this issue will backfire. As I note in a comment to that post, I tend to disagree.