Rounding up post-Kavanaugh Thoughts
Thoughts that have been bouncing around in my head for over a week.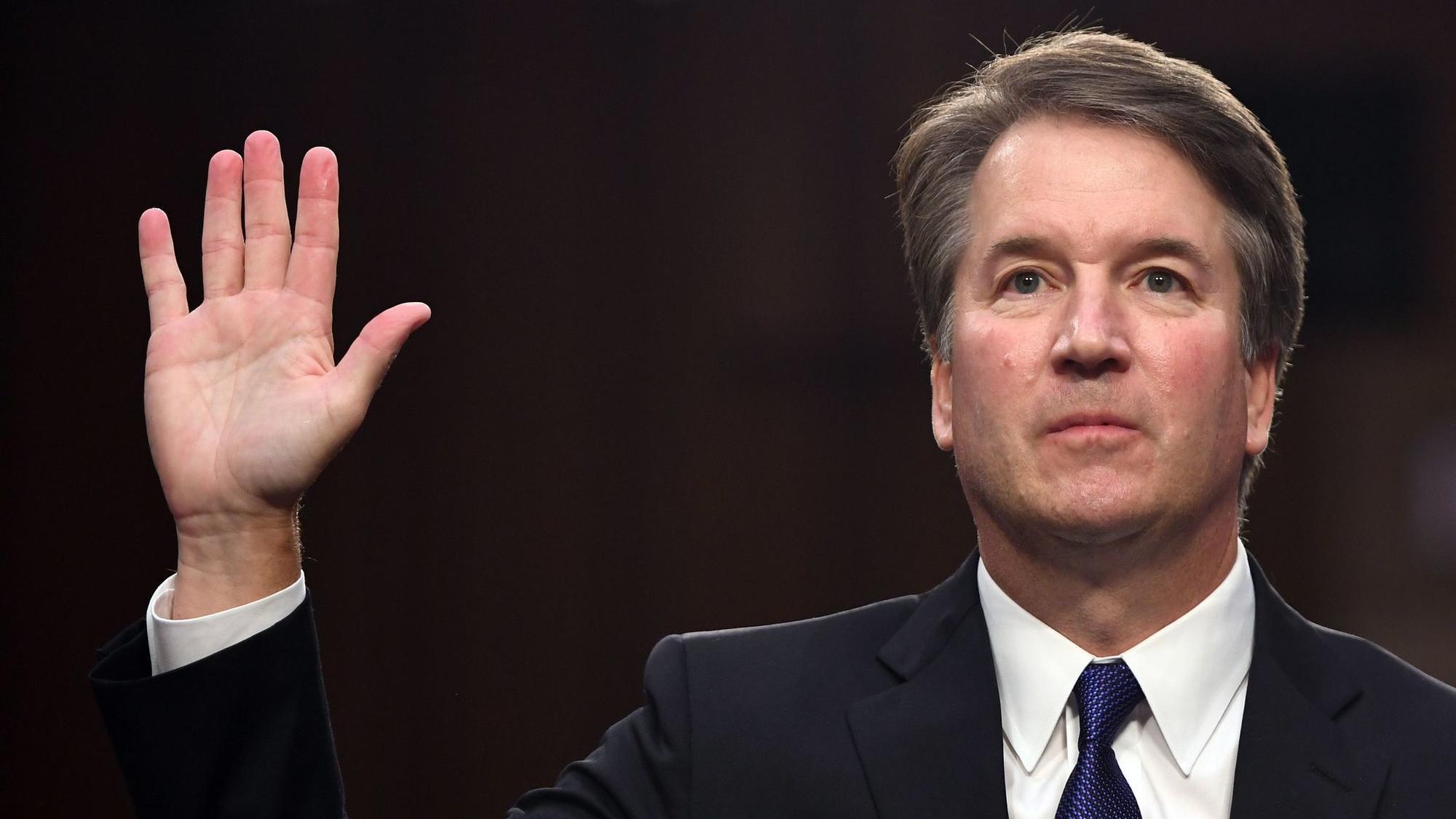 Over the last week-plus I have been occupied by extended family and work issues and so have not written anything here in two weeks, which is a huge swath of political time these days.  Now that Kavanaugh has been sworn in, some thoughts to get out of my brain:
Power Won.  This is not a surprise:  the number of needed votes was 50, and the Republicans had 51 for all practical purposes. Whatever else is said about this outcome, this is the bottomest of bottom lines:  the majority party was always likely to prevail if it came down to raw power.  This is also why the Garland nomination never saw the light of day.
Minority Rule.  It should not be forgotten that a president who did not win the popular vote and 51 Senators who represent a minority of the population placed Kavanaugh on the bench.  Yes, I fully understand the way the rules work, but this fact cannot be ignored.  It is a fact that, whether understood viscerally or intellectually, helps fuel a lot of frustration with the outcome.  I predict longer-term erosion of confidence in our institutions, including SCOTUS, as a result. The institutional design of our system is showing strain–and this is likely to get worse, especially given the pivotal role of the Senate is just about everything the federal government does.
Kavanaugh's Campaign.  I think that Kavanaugh's campaign for the office, first on Fox News and then in the pages of the WSJ was unbecoming and it contributes to the partisaning (to make up a word) of the Court.  His opening statement at the Senate hearing only deepens my position.  This is not good for the Court.
His Testimony.  I remain where I was two weeks ago:  he should have been withdrawn or a thorough investigation should have been done.  I do not consider the investigation that happened to have been thorough.  Kavanaugh's testimony only further convinced me of this. There is the aforementioned opening statement, but I found his testimony about his drinking and treatment of women to be problematic.  I think that he dissembled, if not lied, because he did not want to create the possibility that he could have been too drunk at the party in question to remember it.  I, personally, find it unbelievable that he never drank to the point that he had memory gaps. I also think that he lied about a number of items in his yearbook because he did not want to look bad and risk his nomination.  That, to me, was lying for personal gain, and was, therefore, disqualifying. He knew that the vote would be narrow and he could not afford to give Flake, Collins, etc. a reason to vote against.
Party Politics.  I will say that I found the accusation the the Democrats were holding up the nomination (the FNC line that I saw a lot of last weekend) to be annoying.  The only reason there was a delay and an extended, albeit limited, background check was because a Republican (Jeff Flake) made it a predicate for his vote.  That is a member of the majority party making a demand because his vote was needed.  The Democrats had no power to do anything at that point.  My annoyance, mind you, is not about preferred outcomes, but about an incorrect description of what power dynamic was actually going on.
The Investigation helped Kavanaugh.  The limited scope of the additional FBI background was not what I would consider a thorough process.  I think that it gave enough cover for Flake and Collins to say that no evidence had been found, and so they could vote with a clean conscience for Kavanaugh.
Reasonable Doubt.  I think that the pro-Kavanaugh argument about reasonable doubt and due process was sufficient to solidify support for him.  Never mind that there was nothing like real due process in terms of the charges and that this was never a criminal trial with potential criminal penalties.  The worst case scenario for Kavanaugh was a return to his lifetime appointment to the second highest court in the land. The purpose of a reasonable doubt standard is to keep innocent people from going to jail, even it allows any number of guilty persons to walk.  This was not the context of this decision, not by a longshot.  I would further note that I totally agree that there was insufficient evidence to criminally charge, let alone convict, Kavanaugh of anything.  Further, I do not think there is anything that should lead to his removal from his previous job.  The issue at hand, and a topic that was not really discussed sufficiently, was the solemn privilege of being one of nine Supreme Court Justices.
Fear the Accusations.  Another successful tactic here was to create fear of accusations, that all men are now at risk of false accusations derailing their lives.  I certainly understand the fear of being accused of a heinous act that one did not commit.  However, the question remains as to whether we in fact face a plague of false accusations or not.  The evidence seems to suggest not, even if we constantly remind ourselves of the Duke lacrosse team story.  I will say that if one watched FNC last weekend, one would have heard a lot of concern about the threats to white males.
Fundamentally, I think that Ford's testimony, coupled with what I think of as a reasonable possibility that Kavanaugh was so drunk at the time that he doesn't remember the event, renders the possibility that he perpetrated the event to be high enough that he should not be on the Supreme Court (a point that is now moot, I allow).  I still say, as I did a few weeks back, that Trump could have appointed someone else.  Beyond the allegations, for which I agree some level of doubt has to be present, I think that Kavanaugh's testimony should have been disqualifying, but I am ultimately not surprised that he was confirmed.