Fox News Dumps Sarah Palin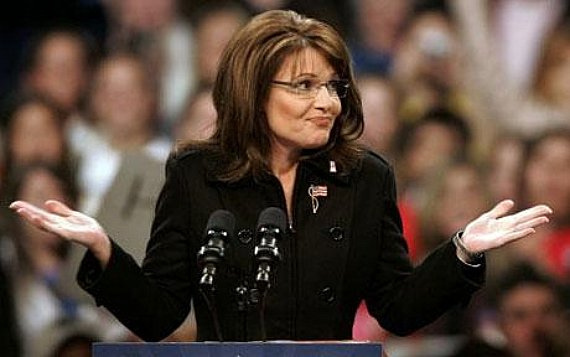 Fox News has ended its contract with Sarah Palin, although the former reality television star will apparently still appear on the network from time to time:
Fox News will not renew its contract with Sarah Palin, whose bombastic appearances have been a cable staple since the former Alaska governor's failed run on John McCain's ticket in the 2008 presidential election cycle. When asked for comment, a Fox News spokesperson confirmed the network had amicably parted ways with the governor on June 1.

Palin, 51, is expected to make occasional guest appearances on Fox and Fox Business, and will appear on other networks and cables. She has a show on the Sportsman Channel, does a lot of speeches, and will announce a new publishing project soon.

When Palin was at her zenith, she made frequent appearances, and Fox installed a camera at her house. But executives consider her less relevant now, and her appearances were sometimes hampered by the vast time difference with Alaska. She remains a huge conservative force on Facebook, with 4.5 million fans – twice that of Rand Paul, who has the biggest reach in the 2016 field. She also has 1.15 million Twitter followers.
This has happened before, of course, Palin's contract with the network was said to be in jeopardy in 2012 and ultimately not renewed in 2013, but Palin returned not too long afterwards. One suspects, though, that this time may be different. Sarah Palin is far from the political force she was four years ago, and barely registered in the 2014 midterms. There's been next to nobody speculating about whether she might run for President in 2016, which of course she will not do, and her main means of communication with the world at this point seems to be her Facebook page where she receives nothing but obsequiously flattering comments from her remaining fans and on a subscription-based channel on the Internet that seems to have little content other than Palin herself.