General Petraeus: No, I'm Not Running For Elected Office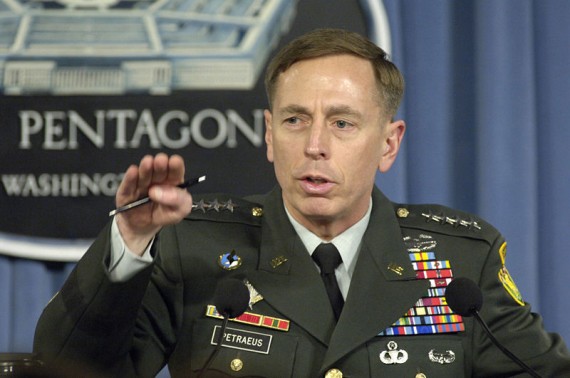 General David Petraeus has thrown a very large amount of cold water on yesterday's rumors about him being under consideration to be Mitt Romney's running mate:
CIA director David Petraeus is knocking down suggestions that he might agree to serve as the vice presidential runningmate for likely GOP presidential nominee Mitt Romney.

"Director Petraeus feels very privileged to be able to continue to serve our country in his current position and, as he has stated clearly numerous times before, he will not seek elected office," CIA spokesman Preston Golson said Tuesday.
This isn't the first time that there's been speculation about Petraeus entering the political world. There were some Republicans who hoped he'd run for President in 2012, although he shot that possibility down fairly quickly.
It was a silly idea anyway which, considering it came from Drudge, is not surprising. This is the second time in a month that Drudge has run with an "exclusive" about Romney's VP pick that turned out to be completely false. The first time was a ridiculous rumor about Condoleeza Rice that she also shot down. Either he's got really bad sources or he's just making stuff up these days.