GOP Platform Addresses The Non-Existent Sharia Law Problem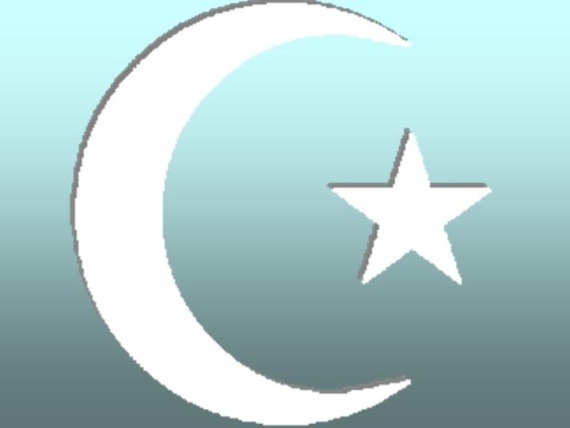 Not surprisingly, the Republican platform includes a toss to the Islamaphobe caucus with a plank concerning the largely non-existent threat of Sharia law:
While leaders like Speaker Boehner and Sen. John McCain were rightly praised for taking a strong stand against Rep. Michele Bachmann's witch hunt against Muslims in the U.S. government, don't give the party of Lincoln a pass on Islamophobia just yet. In Tampa this week, GOP leaders adopted a plank to their platform supporting a ban on foreign law and aimed at Shariah, the Islamic religious law that many conservatives insist is secretly insinuating itself in the U.S. The platform still has to be approved by the entire convention in a vote next week, but generally, most things approved by the platform committee make it into the final platform.

TPM's Ryan Reilly reports that the man behind the effort to add the amendment is none other than Kris Kobach, Kansas' secretary of state who moonlights as an anti-immigration activist. Kobach wrote Arizona's infamous SB-1070 "papers please" immigration law, and advised a handful of other states on their similar laws cracking down on undocumented migrants. Kobach is (or at least was during the primary) an adviser to Mitt Romney's presidential campaign, and likely the man behind Romney's "self-deportation" immigration policy.

(…)

Anti-Shariah activists like Frank Gaffney, whom Bachmann cited in her witch hunt allegations, claim Muslims want to impose Islamic law on the United States and run it like Taliban theocracy (here's the craziest Shariah conspiracy theory we've seen yet). More than that, they claim it's already happening and that Democrats and liberals are allowing or even abetting in the secret takeover of Shariah. Even if every Muslim in the U.S. were a secret jihadi, there are still only about 2.6 million of them, so it's totally unclear how Gaffney, Kobach, et al. expect them to overcome their more than 10-to-1 numerical disadvantage to impose their will on the rest of the country barring secret powers.

Nonetheless, to many conservatives Shariah is a pressing threat to national security and American freedom that must be stopped. Conservative politicians have paid lip service to this for years (or perhaps actually believe it), and now it's poised to becoming an official plank of the Republican Party platform.
Are you noticing a pattern hear? Kobach's name has come up in connection with defeating the plank endorsing civil unions, the immigration plank, and now this. He's also, as stated, an adviser to the Romney campaign. Not bad for a Secretary of  State from Kansas. One wonders what his role would be in a Romney Administration.
People will say that platforms don't matter, and to a large degree they don't because if Mitt Romney is elected policy will be set from the White House, not the Republican Platform Committee. However, this is the public face the GOP is presenting to the world and it's not necessarily a very pretty, or a very rational, one.