House Passes Doomed Spending Bill With Border Wall Funding As Deadline Looms
With just hours to go, a partial government shutdown is becoming more and more likely.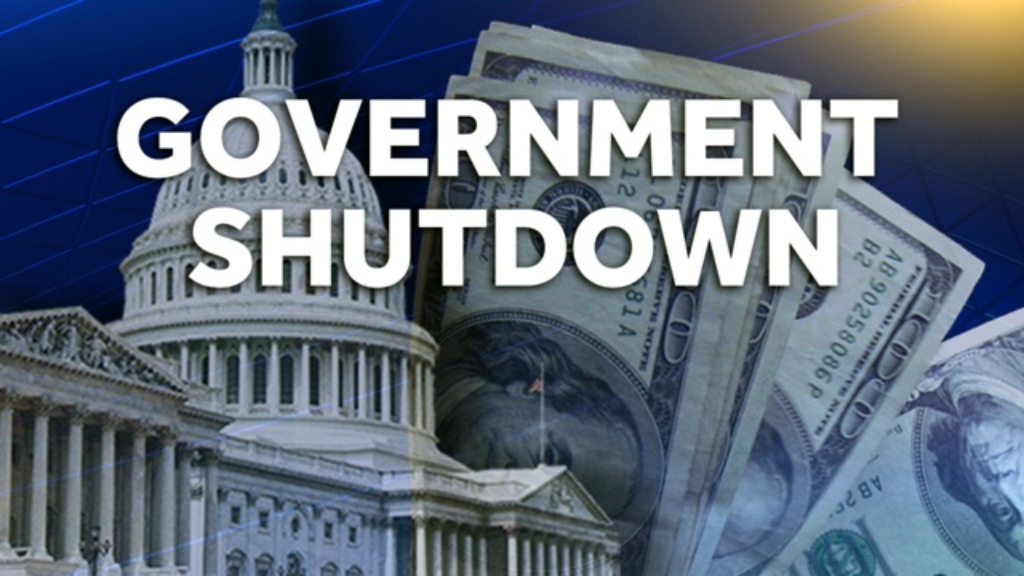 With less than a day to go before the government runs out of spending authority for roughly one-third of its operations, the inevitability of a shutdown that lasts through the holidays is becoming more and more apparent. When the day started yesterday, of course, it seemed as though we were on course for an easy resolution of the looming government shutdown. The night before, the Senate passed with unanimous consent a bill that would keep the government funded through early February, but which did not provide any funding for the President's budget bill. At the time the bill was passed, it's clear that Senate Majority Leader Mitch McConnell and the Republican leadership on Capitol Hill had an understanding with the White House that the President would sign this bill notwithstanding his earlier promise to shut the government down if he didn't get at least $5 billion for his border wall.
With the Senate passage of that bill, the plan yesterday morning was to pass the Senate bill and send it to the President where he could sign it. After that, with the immediate crisis averted, everyone could go home for the holidays, and Washington could happily slip into a pre-holiday mode. Paul Ryan, who is spending his final days as both a Member of Congress and Speaker of the House, had even scheduled what was supposed to be his final press conference, which most people expected to be lighthearted. Things quickly went off the rails, though. House Republicans held a breakfast meeting to walk those Members of Congress who were still in town through the bill that had passed the Senate and what would be happening on the Hill to get it through the House. Fairly quickly though, it became apparent that the conservatives in the House Freedom Caucus were having none of it and insisting on a bill that including funding for a wall. Outside Washington, meanwhile, the Trump whisperers in the conservative world such as Ann Coulter, Rush Limbaugh, and the folks at Fox & Friends were busy pushing back and chiding the President for appearing to back down from his insistence on funding for a border wall. All of this resulted in a frantic phone call between Ryan and the President, and a meeting at the White House during which the President returned to his previous position that he would not sign a funding bill that doesn't include funding for his wall.
With those marching instructions, the House Republican went back to Capitol Hill and rammed through a spending bill that, in addition to what is in the Senate Continuing Resolution, provides Trump the money he wanted for his wall and some additional funding for disaster relief, this measure though is most likely doomed in the Senate:
WASHINGTON — President Trump on Thursday torpedoed a spending deal and sent the government careening toward a Christmastime shutdown over his demand of $5 billion for a wall on the southwestern border, refusing to sign a stopgap measure to keep funds flowing past midnight Friday.

With Mr. Trump unwilling to admit defeat on his signature campaign promise despite a clear lack of votes to get it through Congress, House Republican leaders scrambled for a way out of the year-end morass. On a dizzying day in the Capitol, House Republicans pushed through legislation to add $5.7 billion for the wall to a measure to extend government funding into February, making a last stand in the final hours of their majority to back the president's hard-line immigration promises.

The bill is almost certain to die in the Senate, where it would need bipartisan support. Senator Mitch McConnell of Kentucky, the majority leader, told senators scattered around the country to return Friday for another vote. The House approved it on a nearly party-line vote of 217 to 185.

As uncertainty reigned, stock prices tumbled, economic worries rose, and to cap off the chaos, the secretary of defense, Jim Mattis, resigned in protest of the president's policies.

"It is a shame that this president, who is plunging the nation into chaos, is throwing another temper tantrum and going to hurt lots of innocent people," Senator Chuck Schumer of New York, the Democratic leader, said during an evening news conference in the Capitol, as the House prepared to vote on its revised measure. "The Trump temper tantrum may produce a government shutdown; it will not get him his wall."

Mr. Trump appeared undeterred.

"I've made my position very clear: Any measure that funds the government has to include border security, has to," Mr. Trump said during a ceremony at the White House, delivering a screed against illegal immigration that recalled the themes of his presidential campaign, including fearsome purported statistics suggesting many unauthorized immigrants were murderers and rapists. "We have no choice."
Politico's Rachel Bade has an excellent summary of what was going on behind the scenes yesterday and her colleagues Sarah Ferris and John Bresnahan note that the developments yesterday put the House and Senate on a collision course that can only end in one of two ways:
House Republicans passed a stop-gap spending bill on Thursday that delivers $5 billion for President Donald Trump's border wall, setting up a standoff with the Senate that drastically raises the likelihood of a government shutdown this weekend.

By a 217-185 vote, House Republicans pushed through the measure, which extends the deadline for government funding until Feb. 8. It includes nearly $8 billion in emergency disaster aid for California, Florida and several other states.

House Republicans believe their bill is a starting point for negotiations with the Senate, which unanimously passed a clean funding bill on Wednesday night and quickly left town.

"The House has now passed a bill. The Senate passed a bill," House Majority Leader Kevin McCarthy (R-Calif.). "Now we find where the common ground lies."

But the House GOP proposal is D.O.A. in the Senate, where Democrats have vowed to reject any funding for the border wall. Government funding runs out at midnight Friday, meaning a partial government shutdown looks almost certain at this point.

"The bottom line is simple: The Trump temper tantrum will shut down the government, but it will not get him his wall," Senate Minority Leader Chuck Schumer (D-N.Y.) told reporters shortly before the House vote. Schumer was joined by House Minority Leader Pelosi (D-Calif.), who is adamantly opposed to the wall.

House Republicans teed off on Pelosi after the House vote, noting repeatedly that she had told Trump at last week's epic White House meeting that there weren't enough votes to pass any bill with $5 billion in wall funding.

"All I know is that just one week ago, Nancy Pelosi was in the Oval Office and she said the House can't pass a funding with border security wall dollars on it," crowed Rep. Jim Jordan (R-Ohio), a leader of the conservative House Freedom Caucus, a group of hardliners on immigration. "We just got 217 votes for that bill."

(…)

Ryan, McCarthy and Scalise had been urging Trump to avoid a shutdown and agree to a stopgap funding measure that would keep the government open until Feb. 8. The party leaders initially argued that Senate Democrats will never approve Trump's demand for another $5 billion in wall funding.

After the meeting, McCarthy changed direction and embraced Trump's position.

"We had a great discussion with him now," McCarthy said. "The president said that what the Senate sent over is just kicking the can down the road. We want to solve this problem, we want to keep the government open."

Meadows and Jordan argued that once Democrats get control of the House on Jan. 3, Pelosi and her colleagues will never approve any money for the president's border wall project so they had to act now.

Meadows, along with more than a dozen other conservatives, took to the House floor Wednesday night in a series of protest floor speeches demanding more money for the wall.

"[Trump] believes that his request is reasonable and certainly something that should be supported by the vast majority of Americans, and certainly by the vast majority of Congress," said Meadows, who had been in the mix to become Trump's chief of staff. "At this point, I don't see a vote from a clean CR [continuing resolution] that has come over from the Senate being something that will have even close to the majority of the majority."

Meadows — who privately appealed to Trump for support, a move that undermined Ryan and McCarthy — also said he didn't want a stand-alone bill with wall funding. "There's no leverage there, so I can't imagine that would be a tactic anyone would use," Meadows said.

House Republicans moved quickly Thursday night, one sign of progress during an otherwise ugly day for the party leadership. Even so, Sessions warned members of the rules panel to "stick around" through the evening.

"We're gonna get it passed and send a clear message that we stand with the president in securing our border," Scalise said, despite the fact that hours earlier he'd been pushing a short-term spending bill with no border wall money. "What I've always said is we need to support the president and give him the tools to keep the country safe."
Not surprisingly the President has been on Twitter this morning talking about this:
Senator Mitch McConnell should fight for the Wall and Border Security as hard as he fought for anything. He will need Democrat votes, but as shown in the House, good things happen. If enough Dems don't vote, it will be a Democrat Shutdown! House Republicans were great yesterday!

— Donald J. Trump (@realDonaldTrump) December 21, 2018
The Democrats are trying to belittle the concept of a Wall, calling it old fashioned. The fact is there is nothing else's that will work, and that has been true for thousands of years. It's like the wheel, there is nothing better. I know tech better than anyone, & technology…..

— Donald J. Trump (@realDonaldTrump) December 21, 2018
…..on a Border is only effective in conjunction with a Wall. Properly designed and built Walls work, and the Democrats are lying when they say they don't. In Israel the Wall is 99.9% successful. Will not be any different on our Southern Border! Hundreds of $Billions saved!

— Donald J. Trump (@realDonaldTrump) December 21, 2018
No matter what happens today in the Senate, Republican House Members should be very proud of themselves. They flew back to Washington from all parts of the World in order to vote for Border Security and the Wall. Not one Democrat voted yes, and we won big. I am very proud of you!

— Donald J. Trump (@realDonaldTrump) December 21, 2018
The Democrats, whose votes we need in the Senate, will probably vote against Border Security and the Wall even though they know it is DESPERATELY NEEDED. If the Dems vote no, there will be a shutdown that will last for a very long time. People don't want Open Borders and Crime!

— Donald J. Trump (@realDonaldTrump) December 21, 2018
Shutdown today if Democrats do not vote for Border Security!

— Donald J. Trump (@realDonaldTrump) December 21, 2018
The reality of what is going to happen is quite clear notwithstanding how assured House Republicans are of the righteousness of their cause. There is, simply put, no way that the spending bill with border wall funding will pass the Senate. In order for that to happen, Senate Majority Leader would either need a unanimous consent agreement from Senate Minority Leader Chuck Schumer or the support of enough Democrats to invoke cloture so that the bill can advance. In the first situation, it would be theoretically possible to get a bill passed and sent to the President in time to avoid a midnight shutdown. In the second, it would mean that the debate in the Senate would need to stretch out into the weekend a bit such that there would be a technical, albeit largely unnoticeable, shutdown of those agencies impacted by the spending bill. Neither of those things is likely to happen, though, because it seems clear that Senate Democrats will stay sufficiently united to block any spending bill that includes border wall funding. This means that the bill will fail in the Senate and the ball will be back in the hands of the President and House Republicans, who will either have to accept reality and pass the Senate bill without border wall funding or let the government shutdown at midnight.
At this point, it's entirely unclear how the day will end.
More to come, obviously. In addition to the usual sources, those of you on Twitter can keep an eye on the latest developments by following my curated Twitter list of Capitol Hill reporters. And, of course, we'll likely be back with an update before the day ends.