HR1: Good, but Not Enough
And what GOP opposition says about the party.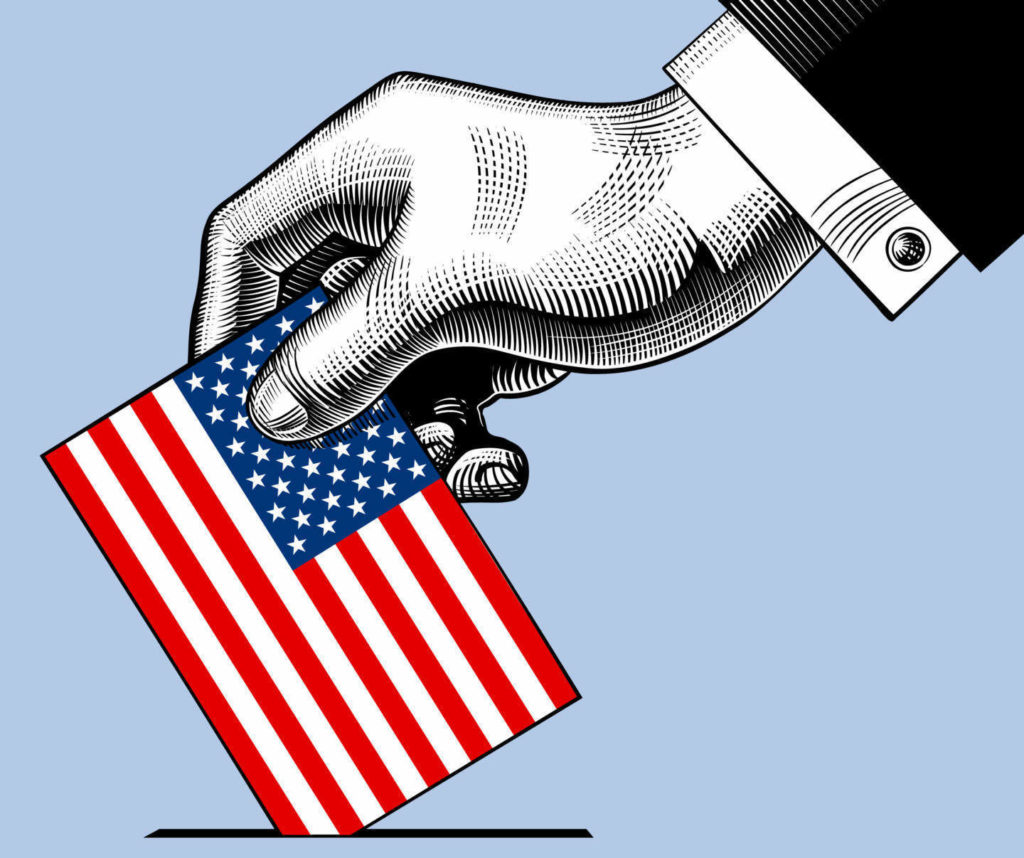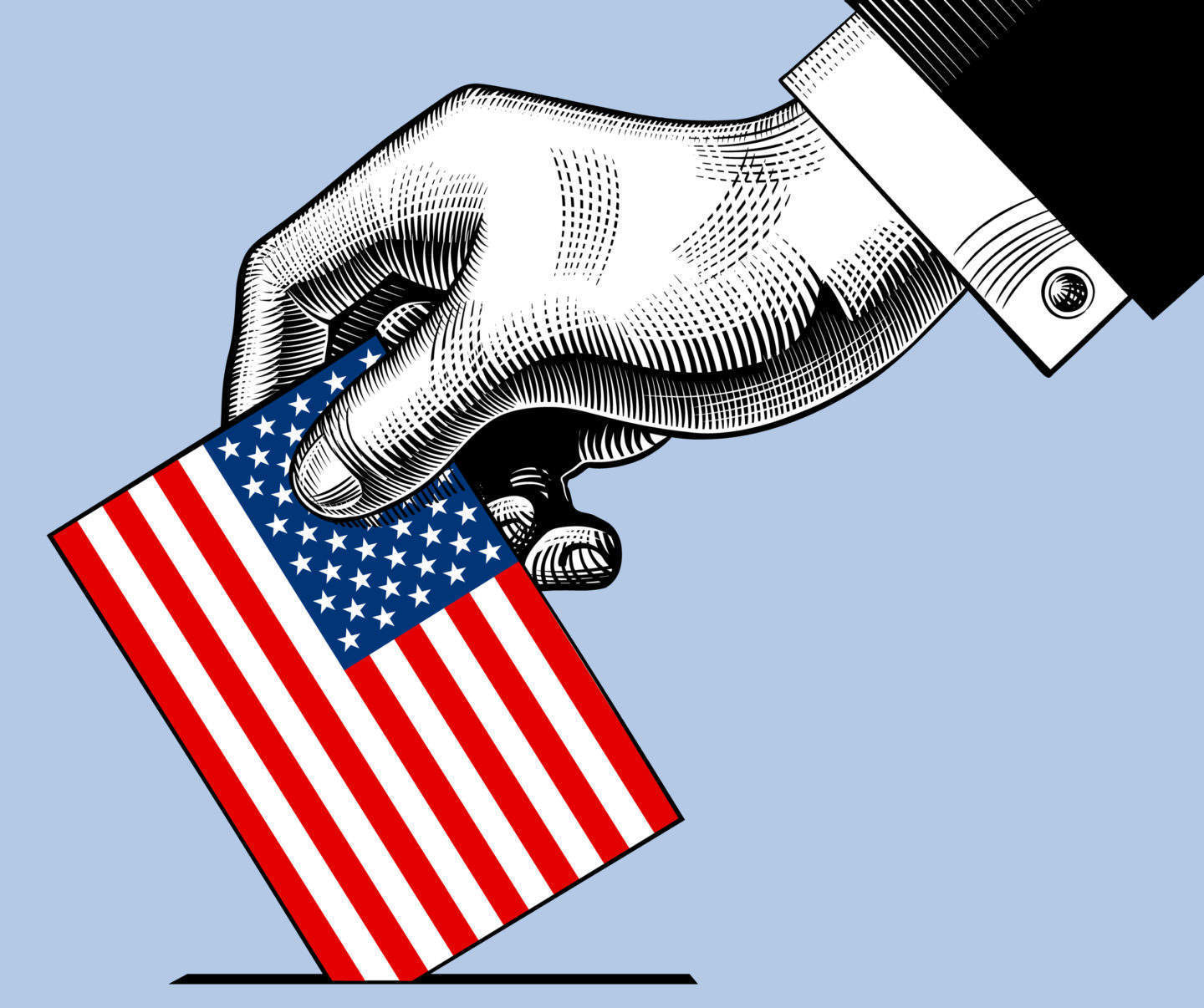 On Wednesday of last week, the US House of Representatives passed HR1, named the "For the People Act" by a vote of 220-210. The entire House Republican caucus voted nay as did one Democrat, Bennie Thompson of Mississippi (two additional Republican Representatives did not vote).
The bill is expansive and contains reforms in three areas: voting, campaign finance, and ethics.
In terms of voting, which to me is the central contribution it could make, the bill includes the following:
Automatic voter registration with national standards
National mail-in voting standards and requirements
State-level independent redistricting commissions
Creates restrictions and regulations voter roll purges
Restores voting rights to ex-felons
To summarize, these provisions make it easier for citizens to be registered and to vote, would lead to potentially fairer districts being drawn, and would restore voting rights to persons who had served their time.
In regards to campaign finance, key provisions include:
Creates new public financing of campaigns for candidates who only take small donations
Requires PACs to disclose donors
Requires Twitter and Facebook to disclose who buys ads and how much they paid
Changes FEC to a five-seat (rather than six-seat) body to stop ties
Prohibits candidate-super PAC coordination.
The new route for campaign finance could be very important, as it could allow new types of persons to enter politics. I am somewhat skeptical, I must admit, of its ability to make significant changes when candidates who have a list of big-money contributors can still just fund themselves the old way. I have serious doubts, based on previous similar provisions, that PACs and candidates can be made not to coordinate in meaningful ways.
I am in favor of disclosure rules because I would argue that the public's right to know who is attempting to influence government outweighs the privacy concerns of donors.
The ethics provisions includes following:
Requires candidates for president to disclose ten years worth of tax returns
Prohibits members of Congress from using taxpayer funds to pay off sexual harassment and discrimination cases
Add powers to the Office of Government Ethics (to include greater oversight over foreign lobbyists)
Creates new ethics code for SCOTUS
I have no specific commentary or analysis on these provisions.
I would note that all of the above lists are not comprehensive.
For more summaries, see:
Congressman John Sarbanes (D-MD): H.R. 1, the For the People Act, especially the section-by-section summary (which is far more detailed than my summary or press summaries that I have seen).
---
Now, in broad brushstrokes, one could see philosophical objections to the bill because it nationalizes a host of election-related regulations. The question becomes, however, apart from abstractions about federalism, one about fundamental rights. It would seem to me if there was an area where a "one size fits all" approach might be appropriate, it is in the realm of fundamental rights. Voting is a fundamental right.
Yes, some of these provisions will cause states to incur costs, and the problem of unfunded mandates accrues. But, of course, if those concerned about funding for states, an enterprising member of Congress could certainly propose an amendment to help that problem out.
At the end of the day, this bill clearly would increase voter access to the ballot box via provisions such as automatic voter registration, increased access to mail-in voting, and expanded early voting periods.
It would improve (but by no means fix) representation and competition issues by lessening one key pathology of single-seat district elections by taking gerrymandering out of the toolbox of state legislators.
The campaign finance would potentially make it easier for citizens to run for office (due to the new partial public financing provision) and increase transparency in campaign finance. To be honest, while I do not object to any of those provisions, I do not think them likely to have any profound effects on the role of big money in our elections.
The ethics provision strike me as positive and unobjectionable. (But also the area I have looked at the least).
In general, I would say this: there are some philosophical debates to be had about state-centric election regulations versus national standards or about exactly how campaigns should be financed, but these pale, in my view, to the overall goal of making voting easier for all citizens.
---
The Republican Party, however, is not supportive.
For example (via WaPo) we have the following.
Minority Leader McCarthy:
"It is not designed to protect Americans' vote — it is designed to put a thumb on the scale in every election in America, so that Democrats can turn a temporary majority into permanent control," House Minority Leader Kevin McCarthy (R-Calif.) said during floor debate Tuesday. "It is an unparalleled political grab."
Former Preisdent Trump
"This monster must be stopped," he said of H.R. 1 at the Conservative Political Action Conference in Orlando on Sunday. "It cannot be allowed to pass."
Former Vice President Pence:
"Every single proposed change in HR 1 serves one goal, and one goal only: to give leftists a permanent, unfair, and unconstitutional advantage in our political system," he said in the piece, which was published in the Daily Signal, a website affiliated with the conservative Heritage Foundation.
In that piece, Pence goes on to write:
The bill would force states to adopt universal mail-in ballots, early voting, same-day voter registration, online voter registration, and automatic voter registration for any individual listed in state and federal government databases, such as the Department of Motor Vehicles and welfare offices, ensuring duplicate registrations and that millions of illegal immigrants are quickly registered to vote.

[…]

Congressional districts would be redrawn by unelected, unaccountable bureaucrats. Illegal immigrants and law-abiding American citizens would receive equal representation in Congress. Felons would be able to vote the moment they set foot out of prison.
Emphases mine.
So, no race-baiting or fear-mongering in his "argument," yes? After all, we don't want poor people (welfare offices!) voting. Or, for matter scary Black people (felons!) getting access to their rights. And lest anyone thinks I am being unfair, let me note that the core motivation behind felon disenfranchisement was denying Blacks the right to vote. Further, the sad reality is that big scary Black men are the likely visual image when "felons" are brought up in such a context. There is also the clear implication that one convicted of a felony, a person should no longer be seen as a fellow citizen. How is that just or fair? (But hey, do a crime and you really aren't people anymore, amiright?). And the illegal immigrant thing feels just thrown in because it is boilerplate when Republicans object to making voting easier.
Pence's essay cites and draws from this Daily Signal piece that provides 15 Things Conservatives Say Democrats' Election Bill Would Do. I will not go into the whole list (which is, in my opinion, weak tea based on simplistic hypotheticals at best), but will note numbers one and two (which one would think would be a major problem):
1. Seize the authority of states to regulate voter registration and the voting process by forcing states to implement early voting, automatic voter registration, same-day registration, online voter registration, and no-fault absentee balloting.
Oh, dear. It will make voting easier and uniformly across the country so that all citizens (you know, all those people who were "created equal") would be treated equally.
Number two:
2. Make it easier to commit voter fraud and promote chaos at the polls through same-day registration, as election officials have no time to verify the accuracy of voter registration information and cannot anticipate the number of voters, ballots, and precinct workers that will be needed.
Oh my, no one wants chaos! I wonder if we could learn from the twenty-one states that had same-day voter registration in 2020 (according to Ballotpedia)? I wonder how much chaos they had?
Also, I will allow that, at least in theory, the more people who vote the increase in probability that an attempt at fraud might take place. Of course, by that theory the only way to prevent the potential for voter fraud is not to have elections (i know, don;t give them any ideas). I would also note that if reform increases turnout, it dilutes the power of fraudulent votes.
If a bill that makes it easier to vote scares you this much, then there is something wrong with your party. Or, perhaps more directly, you are admitting that your party does not value democracy.
At a minimum, it further underscores that the GOP at the moment is a minority party that knows it only gains power if the system provides it structural advantages. It does not want to learn to compete in fair contests; it wants to continue to be unfairly advantaged.
---
So, as an advocate for democracy, I am in favor of this bill. However, I am not especially confident it will pass the Senate because of the filibuster. The sad irony that the structure of the Senate (which over-represents the GOP) further fueled by a rule that empowers the minority will stand in the way of basic elections reform should not be understated.
Given that not one Republican voted for a popular Covid-19 relief package this week, I am not sanguine about HR1's chances, since it will require surmounting 60 votes to make it a vote.
I will say that this bill is radically inadequate to solve our country's democracy problems. I am all for making it easier to vote. And, have some hope that if making it easier to vote does drive more turnout that turnout will, in turn, drive the parties to have to be more competitive.
However, the main problem (although hardly the only one) is that we elect Congress (and most other bodies) via single-seat districts. This hampers representation, in ways that I have written about for years. That system (plus primaries as nomination process) keeps us locked in a rigid two-party duopoly. And, as long as geographic sorting is a thing, single-seat districts will continue to disadvantage the more urban party (especially if the House stays as small as it is relative to the population).
Of course, the slim chances this bill has in passing underscores the herculean task that real reforms (for example here and here) would face.
In short: HR1 puts band-aids on a number of smaller wounds on our democracy but does not perform the surgery needed to truly solve deep problems. I would vote for it were I in Congress but would be under no illusions about how comprehensively it would fix American democracy.