July Jobs Report Within Expectations But Far From Spectacular
July's Jobs Report was in line with expectations, but hardly indicative of a booming economy.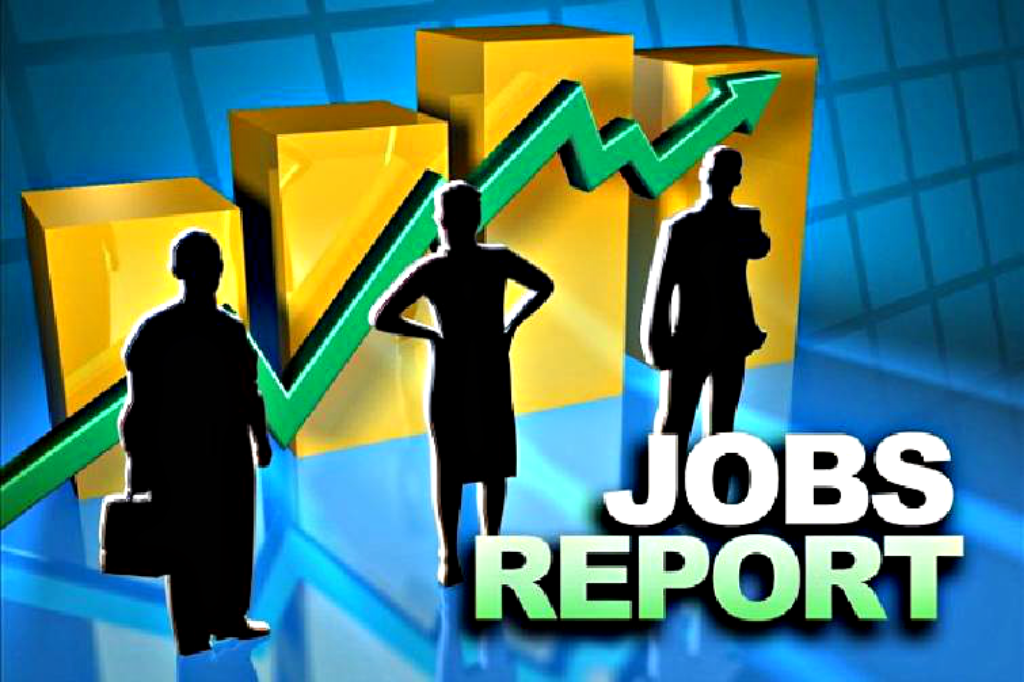 With the economy sending mixed signals about its future direction other than to make clear that a recession within the next year seems unlikely, Wall Street traders, politicians, and analysts have been looking to the Jobs Report to give us an idea on where the economy might be headed, at least in the short-term. Throughout most of 2018 we experienced solid, albeit not spectacular, jobs growth, which led many analysts to wonder if we had entered a new phase of "full employment" where jobs growth would slow down somewhat as employer and employees both assess that we've reached a point where new job opportunities are going to be rarer than they were when the post-Great Recession recovery was still young. Additionally, many analysts have turned their attention away from the employment numbers themselves and are paying attention to wage growth, which has remained somewhat stagnant in a range of 2.5% to 3.0% annual growth for the past several years.
The new year, though, seemed to open with a bang thanks to a much better than expected January jobs report that defied even being impacted by the five-week government shutdown that did not end until late January. That enthusiasm was scaled back to some degree in February, which saw largely disappointing jobs numbers during the shortest month of the year. Things bounced back in March, though, with the Department of Labor reporting the creation of 196,000 jobs, although the unemployment rate itself remained stable. There were also some slight upward revisions for January and February, but nothing substantial. In April, we ended up with stronger than expected jobs growth as well as some continued positive signs of wage growth, which had been lagging for much of 2018. Then came May with a report of much lower than expected jobs growth numbers, which actually caused stock markets to rise at the time in hope that it would spur interest rate cuts from the Federal Reserve Board. Continuing with the see-saw effect we've seen in the report all year, though, June bounced back with higher than expected jobs growth while the topline unemployment number remained unchanged.
Heading into today's release of the July jobs report, though, the expectation was that we would see the jobs market stay within the 2019 average with the creation of roughly 165,000 new jobs which would be roughly consistent with the month's job creation figures from ADP, whose report indicated that 156,000 new jobs had been created during the month. As it turned out, July's numbers were largely in line with expectations:
Total nonfarm payroll employment rose by 164,000 in July, and the unemployment rate was unchanged at 3.7 percent, the U.S. Bureau of Labor Statistics reported today. Notable job gains occurred in professional and technical services, health care, social assistance, and financial activities.

The unemployment rate held at 3.7 percent in July, and the number of unemployed persons was little changed at 6.1 million. (See table A-1.) Among the major worker groups, the unemployment rate for Asians increased to 2.8 percent in July. The jobless rates for adult men (3.4 percent), adult women (3.4 percent), teenagers (12.8 percent), Whites (3.3 percent), Blacks (6.0 percent), and Hispanics (4.5 percent) showed little or no change over the month. (See tables A-1, A-2, and A-3.)

In July, the number of persons unemployed less than 5 weeks increased by 240,000 to 2.2 million, while the number of long-term unemployed (those jobless for 27 weeks or more) declined by 248,000 to 1.2 million. The long-term unemployed accounted for 19.2 percent of the unemployed. (See table A-12.)

In July, the labor force participation rate was 63.0 percent, and the employment- population ratio was 60.7 percent. Both measures were little changed over the month and over the year. (See table A-1.)

(…)

Total nonfarm payroll employment increased by 164,000 in July, in line with average employment growth in the first 6 months of the year. In 2018, employment gains had averaged 223,000 per month. In July, notable job gains occurred in professional and technical services (+31,000), health care (+30,000), social assistance (+20,000), and financial activities (+18,000). (See table B-1.)

Professional and technical services added 31,000 jobs in July, bringing the 12-month job gain to 300,000. In July, employment increased by 11,000 in computer systems design and related services; this industry accounted for about one-third of employment growth in professional and technical services both over the month and over the year.

Employment in health care rose by 30,000 over the month, reflecting a gain in ambulatory health care services (+29,000). Health care employment has increased by 405,000 over the year, with ambulatory health care services accounting for about two-thirds of the gain. Social assistance added 20,000 jobs in July. Employment in this industry has increased by 143,000 over the year.

In July, financial activities employment rose by 18,000, with most of the gain occurring in insurance carriers and related activities (+11,000). Mining employment declined by 5,000 in July, after showing little net change in recent months.

Manufacturing employment changed little in July (+16,000) and thus far in 2019. Job gains in the industry had averaged 22,000 per month in 2018.

Employment in other major industries, including construction, wholesale trade, retail trade, transportation and warehousing, information, leisure and hospitality, and government, changed little over the month.
In addition to the numbers above, the Bureau of Labor Statistics reported that total nonfarm payroll employment for May was revised downward from +72,000 to +62,000 and the number for June was revised downward from +224,000 to +193,000. These revisions made for a net downward revision of -41,000 for those two months. Combined with this month's jobs numbers, this puts the average jobs growth for the past three months at +140,667 net jobs created per month, which is a decrease from the previous three-month average.
Based on these new numbers, we've seen total job growth in 2019 of 1,161,000 jobs created, for an average of +165,857 jobs created per month so far this year. By way of comparison, 2018 saw 2,024,000 new jobs created in 2018 as a whole for an average of +168,667 net new jobs per month. Combined with the final jobs numbers for 2017, this means we've seen a total of 4,113,000 new jobs created since January 1, 2017, a period that has largely coincided with Donald Trump's tenure as President, for a monthly average over that period of +132,667 new jobs created, which is a slight decrease from where this average stood as of last month and roughly similar to what we saw during the final four years of the Obama Administration.
During his campaign for President, Donald Trump promised to create 25,000,000 jobs during his Presidency. That would require the creation of 3,125,000 per year over an eight-year term for an average of 261,000 new jobs per month. Over a four-year term that would require 6,250,000 per year, for an average of 521,000 new jobs per month. Based on the average growth rate we have seen since the start of 2017 it would take nearly sixteen years to reach that goal. Based on the average for 2019 to date, it would take roughly thirteen years to reach that goal. Based on the average for the past three months, it would also take roughly thirteen years to reach Trump's goal. All of this, of course, assumes that we don't have even a mild recession during that period. Needless to say, it is unlikely that we're going to see sustained average jobs growth over the next three to seven years that would put us close to the President's goal absent a significant change in the nature of the jobs market.
Looking deeper into the numbers, the average workweek across the board was decreased by 0.1 hours to 34.3 hours while average hourly earnings rose 8 cents to $27.98. Over the year, average hourly earnings have risen at an annualized rate of 3.2%. This is a stronger wage growth number than we've seen in recent months, and it's consistent with the increase we saw last month but it's worth noting that it comes off several months when wage growth was essentially stagnant, so this may just end up being a statistical blip.
As I've said before, the relatively slow growth we've seen in wage growth could be a sign we're hitting an equilibrium point in the jobs market that will preclude big jumps in either hiring or hourly earnings on a sustained basis. Looking at other numbers, labor force participation, the long-term unemployment rate inched downward but was relatively stable compared to earlier in the year.
Patricia Cohen at The New York Times has the take away:
Just two days after the Federal Reserve moved to ward off economic snags by paring interest rates, the monthly jobs report signals that the labor market is maintaining its energy during a record-long hiring streak.

While last month's payroll additions did not match the thumping gains in June, July's numbers show that employers continue to make room for new job seekers.

"These things bounce around," Jim O'Sullivan, chief economist at High Frequency Economics, said of the Labor Department's employment report. "But the trend is still strong enough to keep unemployment down."

The number of new applicants applying for unemployment insurance has stayed low. And as long as employers create roughly 100,000 jobs each month, the labor market can keep pace with population growth and the jobless rate will hold steady.

The report reinforces the Fed's stance that the economy's underpinnings remain strong, even though it is unlikely to temper the push for further rate cuts from investors and President Trump.

That's because the labor market is not what worries the Fed at the moment. "We expect a slowdown in hiring" this far into the expansion, said Gregory Daco, chief economist of Oxford Economics USA. Anxiety about the economy stems from concerns about a global slowdown, trade tensions, muted inflation and the risk of tightening financial conditions.

Mr. Trump's announcement on Thursday that he intends to impose a 10 percent tariff on an additional $300 billion worth of Chinese imports created more uncertainty about trade.

Those worries, though most likely behind a slowdown in manufacturing, have not yet trickled down to the rest of economy. Confident consumers are still snapping open their wallets, and employers are searching for more workers.

"We're seeing it across the economy: Companies are hiring across industries, from data analysts to delivery drivers," said Becky Frankiewicz, president of ManpowerGroup North America. "I meet with C.E.O.s across the country on a regular basis, and they say they can't find the skilled workers they need."

(…)

The number of jobs created this year has not matched the 223,000 monthly average in 2018, when steep tax cuts and government spending revved up the economy.

Still, the low unemployment rate has helped Mr. Trump make the case that the economy's growth is one of his signature achievements, a boast that is expected to be a cornerstone of his 2020 re-election strategy.

Democratic contenders, by contrast, have had to skip over the labor market when looking for the economy's soft spots. They have pointed to mediocre wage increases, growing levels of household debt, yawning inequality, slowing growth and rising trade tensions.

During the Democratic debates this week, Senator Bernie Sanders of Vermont, for example, said Americans were "living paycheck to paycheck" and denounced profitable corporations that avoided paying taxes.

Julián Castro, the housing secretary in the Obama administration, declared that "the idea that America is doing just fine is wrong."

"There are a lot of Americans right now that are hurting," he said. "Just go and ask the folks that just receivedn notice that they're getting laid off by General Motors."

And last month, Senator Elizabeth Warren of Massachusetts posted an essay on Medium warning of "the coming economic crash" and the "economy's shaky foundation."

It is a strategy that Mr. Trump used himself during this 2016 campaign. Although the jobless rate dropped sharply and millions of jobs were created during President Barack Obama's tenure, Mr. Trump hammered away at the economy's weaknesses, highlighting job losses in manufacturing and dismissing the government's job reports as phony.
The Washington Post meanwhile accentuated the positive:
Hiring slowed modestly in July as construction and warehouse companies didn't add many workers, but employers still say this is a "golden age" to get a job or ask for more pay and benefits.

The U.S. economy added 164,000 jobs in July, according to the Labor Department report released Friday, marking 106 straight months of job gains. The unemployment rate remained at 3.7 percent, a half-century low. Hiring has slowed somewhat from last year, but companies continue to bring on new employees at a healthy pace.

"An average of 140,000 jobs over the last few months isn't terrible, but is a definite slowdown from the numbers we saw last year," tweeted Martha Gimbel, research director at Indeed's Hiring Lab.

Nearly all the jobs gains are now coming from the service sector, not blue-collar jobs, a notable change from last year that could be a sign President Trump's trade war is starting to bite certain industries.

Trump announced on Twitter this week that all Chinese imports will have a tariff on them by September, a sharp escalation of trade tensions that many retailers fear will cause prices of popular items like iPhones, shoes and baby products to rise, discouraging consumers from shopping.

Health care and business are seeing large gains this year while manufacturing employment has been flat as the industry has suffered from tariffs and slowing purchases from abroad. Construction and warehousing also saw anemic hiring in July. Economists had predicted 165,000 job gains last month and the number came in almost exactly on trend.

The United States continues to have more job openings than unemployed, and employers are looking for ways to stand out to attract workers, including by raising pay and benefits. The average hourly wage increased 3.2 percent in the past year, the Labor Department reported, which is well above the rate of inflation, though below the level of wage growth that was seen at the end of the 1990s boom.

"Wage growth should be higher if the labor market were truly at full employment," said Edward Al-Hussainy, a senior senior analyst at investment firm Columbia Threadneedle.

Wage gains have been strongest, so far this year, for workers earning $12 to $14 an hour and those at the top end of the pay scale who earn more than $60 an hour, according to a new analysis from the left-leaning Economic Policy Institute.

"If you don't like your job, this is a golden age to find a new one," said Ian Siegel, chief executive of ZipRecruiter.
While these numbers are good, the fact that jobs growth appears to be slowing is yet another sign that the economic recovery, which entered record territory last month, is definitely at an advanced stage. Among other things, this means that we can expect jobs growth further down the line to slow down or at least not significantly increase from the levels we've seen over the past several years. It also means that we should be seeing better wage growth than what we have been seeing so far as employers do what they can to keep employees from straying elsewhere. One of the reasons that may not be happening is that employers may be incentivizing workers through means not measured by wage growth such as better benefits and other enhancements to the working environment. An additional factor at play here is increased productivity due to increases in the use of technology that make a longer workweek or increased hiring unnecessary.
As we get further into the 2020 election cycle, of course, numbers such as this will become more significant. As I've said before, the state of the economy is typically one of the most important factors that voters react to when they vote. As things stand, President Trump's job approval when it comes to the economy is far better than his general approval level and may well be the only thing keeping him afloat. If that changes, then getting re-elected could become even more difficult than it already appears to be.