Michael Cohen Says Trump Knew About 2016 Trump Tower Meeting With Russians
Former Trump lawyer and "fixer" Michael Cohen is reportedly ready to tell investigators that the President is lying about his knowledge regarding the June 2016 meeting at Trump Tower between Trump campaign officials and a Russian lawyer.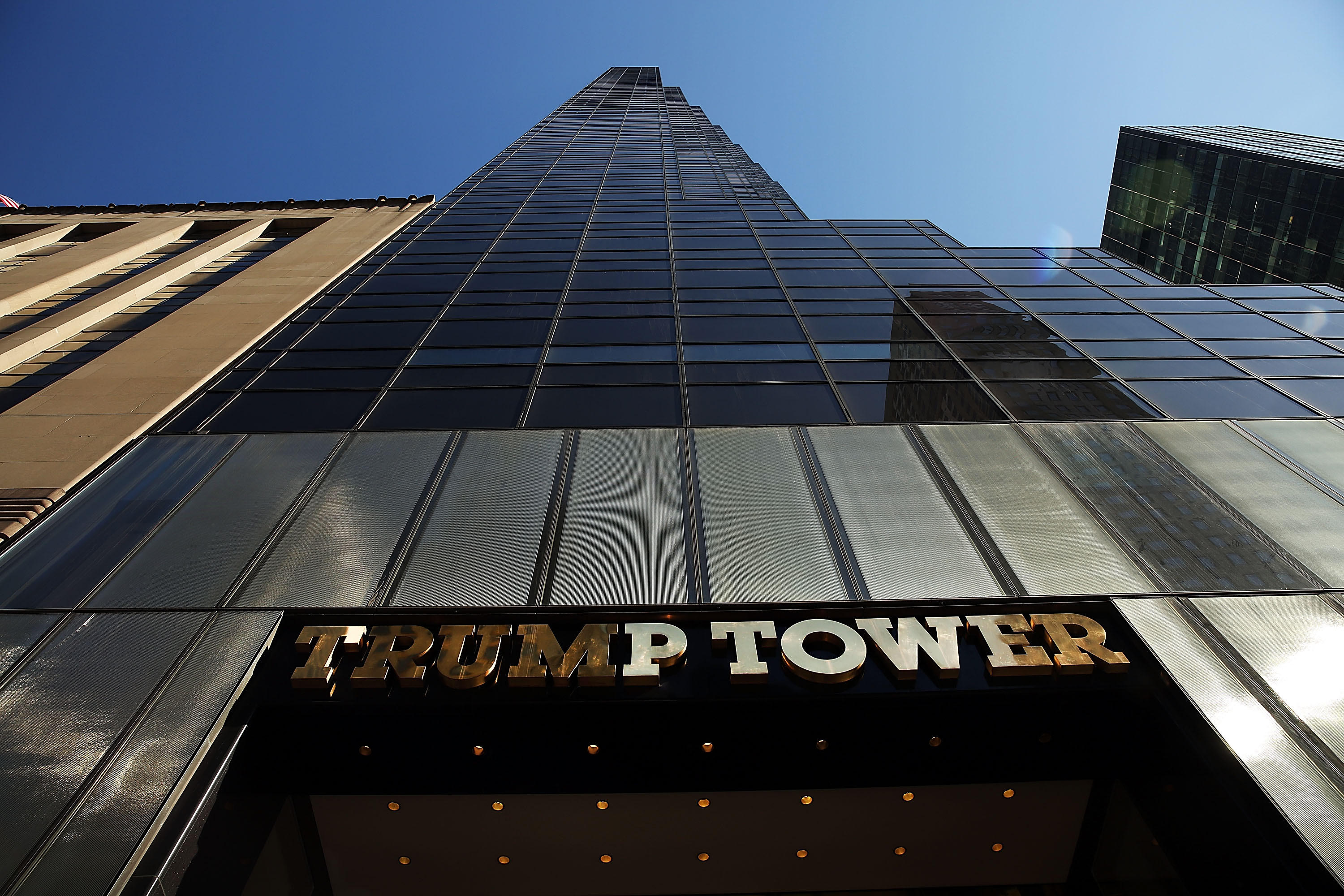 CNN dropped a report last night that, if true, could be a huge development in the ongoing Russia investigation, specifically it is being reported that former Trump attorney and "fixer" Michael Cohen is prepared to say that the President knew in advance about a June 2016 meeting in Trump Tower between Trump campaign officials and a Russian lawyer who, at least initially, was being represented as having information on Hillary Clinton:
Michael Cohen, President Donald Trump's former personal attorney, claims that then-candidate Trump knew in advance about the June 2016 meeting in Trump Tower in which Russians were expected to offer his campaign dirt on Hillary Clinton, sources with knowledge tell CNN. Cohen is willing to make that assertion to special counsel Robert Mueller, the sources said.

Cohen's claim would contradict repeated denials by Trump, Donald Trump Jr., their lawyers and other administration officials who have said that the President knew nothing about the Trump Tower meeting until he was approached about it by The New York Times in July 2017.

Cohen alleges that he was present, along with several others, when Trump was informed of the Russians' offer by Trump Jr. By Cohen's account, Trump approved going ahead with the meeting with the Russians, according to sources.

To be clear, these sources said Cohen does not have evidence, such as audio recordings, to corroborate his claim, but he is willing to attest to his account.

Cohen privately testified last year to two Congressional committees investigating Russian interference in the 2016 election. A source familiar with Cohen's House testimony said he did not testify that Trump had advance knowledge. Cohen's claims weren't mentioned in separate reports issued by Republicans and Democrats on the House Intelligence Committee.

Contacted by CNN, one of Cohen's attorneys, Lanny Davis, declined to comment.

"He's been lying all week, he's been lying for years," said Rudy Giuliani, the President's attorney, to Chris Cuomo on CNN's "Cuomo Prime Time" on Thursday night.

He added, "I don't see how he's got any credibility."

Giuliani also said Cohen is "the kind of witness that can really destroy your whole case" and called Cohen, who was a top Trump Organization attorney for a decade, a "pathological liar."

"Donald Trump Jr. has been professional and responsible throughout the Mueller and Congressional investigations," said Alan Futerfas, an attorney for Donald Trump Jr. "We are very confident of the accuracy and reliability of the information that has been provided by Mr. Trump, Jr., and on his behalf."

According to people who have discussed the matter with Cohen, he has expressed hope that this claim about the Trump Tower meeting will help him reach out to Mueller and possibly lessen his legal troubles. He's under scrutiny by federal prosecutors in Manhattan after Mueller referred Cohen's case to them.

After news of the meeting broke in July 2017, the Trump team offered misleading explanations and changed their story several times. But one claim stayed consistent: that Trump had no knowledge of the meeting beforehand, wasn't told about it afterward and first learned about it one year later.

Those denials were repeatedly issued by Trump, his attorney Jay Sekulow, Trump Jr., Futerfas and White House press secretary Sarah Sanders. Those people denied that Trump had contemporaneous knowledge of the meeting on more than 15 occasions, according to CNN's analysis.

Trump said on July 12, 2017, that he "only heard about it two or three days ago." One week later, Trump repeated that he "didn't know anything about the meeting" because "nobody told me" about it.

Around that same time, CNN's Jake Tapper asked Sekulow to confirm Trump's claims that he only recently learned about the controversial meeting. Sekulow's response: "Yes, I swear."

But perhaps the highest-stakes denial was given by Trump Jr. in his testimony last year to the Senate Judiciary Committee.

"He wasn't aware of it," Trump Jr. told lawmakers, referring to his father's knowledge of the meeting. "And, frankly, by the time anyone was aware of it, which was summer of this year, as I stated earlier, I wouldn't have wanted to get him involved in it because it had nothing to do with him."
Not surprisingly, the President is denying these reports in a string of tweets this morning:
Arrived back in Washington last night from a very emotional reopening of a major U.S. Steel plant in Granite City, Illinois, only to be greeted with the ridiculous news that the highly conflicted Robert Mueller and his gang of 13 Angry Democrats obviously cannot find Collusion…

— Donald J. Trump (@realDonaldTrump) July 27, 2018
….,the only Collusion with Russia was with the Democrats, so now they are looking at my Tweets (along with 53 million other people) – the rigged Witch Hunt continues! How stupid and unfair to our Country….And so the Fake News doesn't waste my time with dumb questions, NO,….

— Donald J. Trump (@realDonaldTrump) July 27, 2018
…..I did NOT know of the meeting with my son, Don jr. Sounds to me like someone is trying to make up stories in order to get himself out of an unrelated jam (Taxi cabs maybe?). He even retained Bill and Crooked Hillary's lawyer. Gee, I wonder if they helped him make the choice!

— Donald J. Trump (@realDonaldTrump) July 27, 2018
This story began just a little more than a year ago when The New York Times first reported about a meeting in June 2016 that included Donald Trump Jt., Jared Kushner, and Paul Manafort, who was Trump's campaign manager at the time, and a Russian lawyer named Natalia  Veselnitskaya, a Russian attorney who had previously been linked to the Russian government and who has since admitted to being an informant for the Russian Government. The meeting was scheduled after Trump Jr. and others in the campaign were told that  Veselnitskaya had access to damaging information about Hillary Clinton. This was confirmed in a string of emails that Trump Jr. released in the days after the meeting that made it clear that the purported purpose for scheduling the meeting was the claim that the Kremlin-linked lawyer had damaging information about Hillary Clinton. In one of those emails, Trump Jr. responded "That's great" when informed that the lawyer had access to damaging information about Clinton and the Democrats. Later, Veselnitskaya said in interviews that Trump Jr. offered a quid pro quo in exchange for information about Clinton.
When the meeting was first reported, though, both Trump Jr. and the White House claimed that the meeting's purpose was to discuss issues such as the adoption of Russian orphans by Americans as well as sanctions imposed by Russia in the wake of its seizure of the Crimean Peninsula from Ukraine. That claim was made most prominently in a statement released by the White House while the President was returning from a visit to Europe. It soon became apparent, though, that this claim was false. This is significant because we learned soon after news of the meeting broke that the President himself participated in drafting that initial statement on the way home from a trip to Europe on Air Force One. On its surface, that statement seemed questionable since it didn't make sense that three of Trump's closest campaign advisers would take a meeting on such an esoteric topic. The fact that we now know it was false makes the President's involvement in what may constitute an attempted cover-up extremely significant.
There were also questions raised about the meeting and the subsequent effort to apparently cover-up the initial purpose for scheduling it raised by Trump Jr.'s closed-door testimony before Senate Intelligence Committee, testimony which raised more questions than it answers. For example, the President's oldest son stated that he could not recall if he ever communicated with his father regarding the Trump Tower meeting. However, phone records apparently show that Trump Jr. spoke at length to someone on a blocked number both immediately and immediately following the meeting. It is well-known that Trump Sr. typically uses a phone with a blocked number for privacy reasons so this raises the rather obvious questions of who, other than his father, Trump Jr. would have been talking to so close to the meeting itself. Additionally, it's been widely reported that Trump Jr. was in frequent contact with his father regarding what was going on during the campaign and that it would have been unusual for him to not discuss a matter such as this meeting with his father either before or after it took place. This is especially notable given the fact that, in a speech just days before the meeting, Trump said in a stump speech that there would be some damaging information about Clinton released within days.
What all this means for the overall Russia investigation is hard to say. In and of itself, Cohen's uncorroborated testimony regarding what Trump may or may not have known doesn't necessarily amount to much, but along with everything else that we've seen regarding this meeting, including most recently the release of a report on that meeting released by the Senate Intelligence Committee, it does lead to several interesting conclusions and potentially points to significant evidence that could implicate Trump directly in a cover-up. First, it tells us that the Trump campaign was so eager to get "dirt" on Hillary Clinton that it was willing to send three of its senior representatives, including the Campaign Manager, the President's son, and the President's son-in-law to meet with a lawyer with connections to the Russian government. Taking that into account along with evidence showing that other people involved in the campaign such as Carter Page and George Papadopoulos had contacts with Russian officials regarding allegedly damaging information about Trump's General Election opponent. Second, it suggests that Russian officials and people linked to the Russian government were aware of the Trump's campaign interest in such material and used that to get access to the inner workings of the campaign on a level that would be unusual for a foreign government. Finally, the testimony that Cohen is reportedly prepared to deliver potentially demonstrates that Trump Sr. has been lying about his knowledge regarding the June 2016 meeting and that Trump Jr. may have lied to Congressional staffers regarding his discussions with his father about the meeting.