Minnesota Archdiocese Faces Criminal Charges For Covering Up Child Sex Abuse
The Roman Catholic Archdiocese of St. Paul and Minneapolis has been charged criminally for its role in covering up sexual abuse of children by Priests.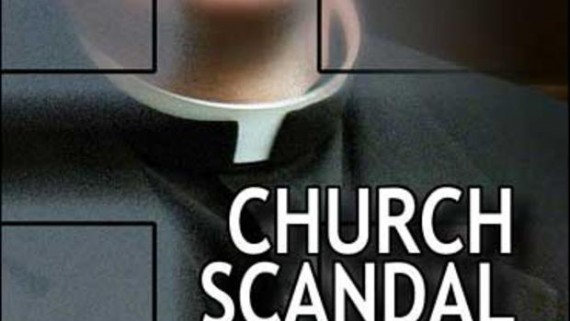 The Catholic Archdiocese of St. Paul and Minneapolis has been charged with criminal offenses related to the abuse of children by Catholic Priests by state prosecutors in Minnesota:
CHICAGO — Prosecutors in Minnesota filed criminal charges on Friday against the Roman Catholic Archdiocese of St. Paul and Minneapolis, accusing church leaders of mishandling repeated complaints of sexual misconduct against a priest and failing to follow through on pledges to protect children and root out pedophile clergymen.

The charges and accompanying civil petition, announced by the Ramsey County prosecutor, John J. Choi, stem from accusations by three male victims who say that from 2008 to 2010, when they were under age, a local priest, Curtis Wehmeyer, gave them alcohol and drugs before sexually assaulting them.

The criminal case amounts to a sweeping condemnation of the archdiocese and how its leaders have handled the abuse allegations — even after reforms were put in place by church leaders to increase accountability — and the charges are among the most severe actions taken by American authorities against a Catholic diocese.

"Today, we are alleging a disturbing institutional and systemic pattern of behavior committed by the highest levels of leadership of the Archdiocese of St. Paul and Minneapolis over the course of decades," Mr. Choi said in a statement.

Mr. Wehmeyer, 50, who was dismissed as a priest in March, was sentenced to five years in a Minnesota prison in 2013 for criminal sexual conduct and possession of child pornography. He also has been charged with sex crimes in Wisconsin.

The six criminal charges filed Friday, misdemeanors with a maximum fine of $3,000 each, accused the archdiocese of failing to protect children. Mr. Choi also filed a civil petition against the archdiocese that he said was intended to provide legal remedies to prevent similar inaction from happening again.

The 44-page criminal complaint states that concerns about Mr. Wehmeyer date to the 1990s, when he was in seminary and supervisors suggested that his past sexual promiscuity and alcohol abuse made him a poor candidate for the priesthood.

Fellow clergy members and parishioners voiced repeated concerns about Mr. Wehmeyer after his ordination in 2001, prosecutors said. The archdiocese allowed Mr. Wehmeyer to continue as a priest, and even placed him in charge of his own parish, despite learning about his attempts to pick up young men at bookstores and his encounters with law enforcement at known "cruising" spots where men were known to meet other men for anonymous sexual encounters.

The charging documents also say that archdiocese officials knew that Mr. Wehmeyer used a boys' bathroom at a parish elementary school instead of the staff restroom; tried to give an elementary-age boy a tour of the rectory in violation of policy; and took camping trips with boys where some of the sexual abuse was said to have occurred.

The archdiocese placed Mr. Wehmeyer in a monitoring program for priests facing complaints of abuse or other problems, but prosecutors said in court documents that the supervision and follow-through was "lax or nonexistent."

"The archdiocese's failures have caused great suffering by the victims and their family and betrayed our entire community," Mr. Choi said in his statement.
The Archdiocese has already been facing a rash of civil lawsuits from victims of abuse in the past that were made possible when the Minnesota legislature passed a law that opened up a three year time period during which such lawsuits could be filed notwithstanding the fact that they fell outside of otherwise applicable statutes of limitation. Additionally, this is hardly the first example of Diocesan official in the United States facing criminal charges related to the covering up of abuse by Priests. Nearly three years ago, a top official in the Philadelphia Archdiocese was convicted over his role in covering up  multiple instances of abuse by just one Priest and ultimately sentenced to six years in prison, although prosecutors in that case were unable to  Cardinal Anthony Bevilacqua, who put the cover-up into motion. Later in 2012, a Catholic Priest in Kansas City was convicted for covering up abuse. Additionally, of course, there have been the tales of abuse in Ireland, in other American Diocese such as Los Angeles, and of the convictions of at least some Catholic Priests who have abused children in the past.
This case is unique in that it is one of the few times that Diocese itself has been charged with criminal acts, and while the charges in question are all misdemeanors that carry with them a maximum fine of $3,000 each, convictions would at the very least a highly symbolic step forward in the still ongoing process of dealing with an abuse scandal that has shocked Catholics around the world, scarred the reputation of the Church itself, and, of course, caused real and measurable harm to countless numbers of children. By all rights, there should probably be far more serious charges brought against the Diocesan officials who were actually involved in covering up abuse during their tenure, of course. The passage of time, though, has meant that many of those people have passed away and that the statute of limitations for those charges have lapsed long ago. This is a good step forward, though, and along with the ongoing civil claims that are still pending around the nation and the world, perhaps it will bring some sense of justice to what has been an immensely horrible tragedy.
Here are the charging documents:
Minnesota v. Archdiocese of St Paul and Minneapolis by Doug Mataconis