Most Americans Do Not Want Roe v. Wade Overturned
A new poll shows that roughly two-thirds of Americans, including a large number of Republicans, do not want to see Roe v. Wade overturned.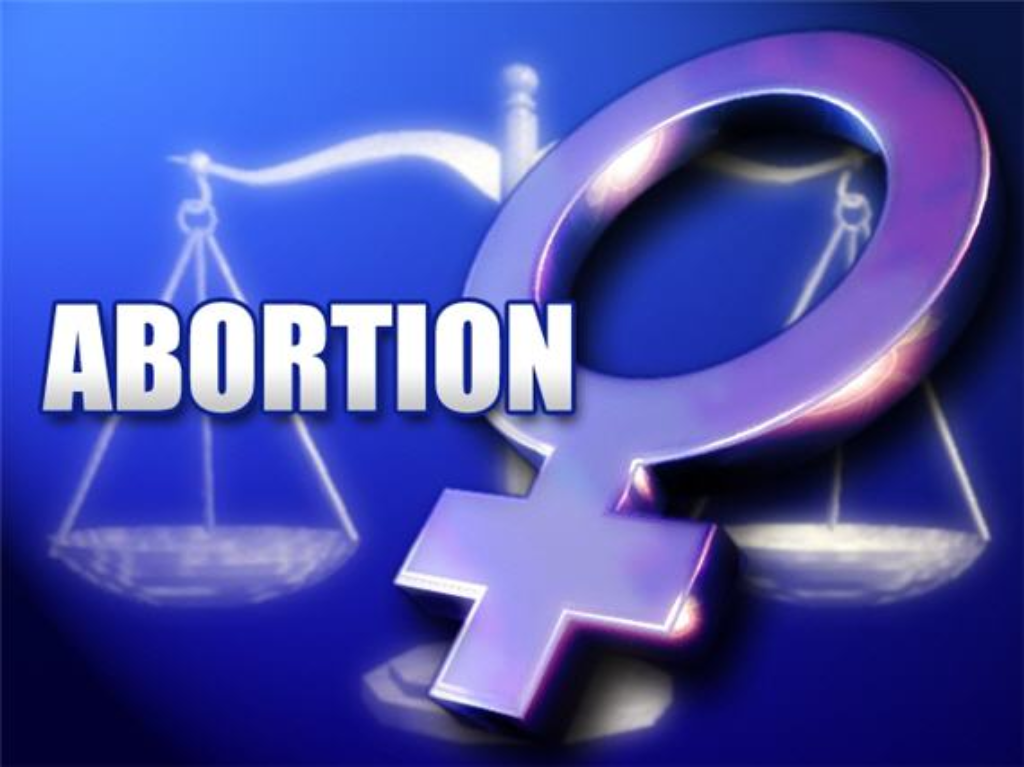 Thanks to new laws in Alabama, Ohio, and Georgia that purport to drastically restrict access to abortion, and similar legislation pending in Louisiana and Missouri, the topic of abortion rights is back in the news and seems likely to play a big role in the upcoming Presidential race given that the next President would likely make Supreme Court appointments that could prove decisive in determining the fate of the precedent established in Roe v. Wade and Planned Parenthood v. Casey. In that regard, CBS News is out with a new poll showing yet again that most Americans do not want Roe overturned:
Two-thirds of Americans want Roe v. Wade left in place, and most who hold that view would be disappointed or angry if the ruling were to be overturned someday, a new CBS News poll finds. Recent state laws restricting abortions have prompted speculation over whether the Supreme Court might one day revisit the decision.

If Roe v. Wade were overturned, almost twice as many Americans say they would be dissatisfied or angry than happy or satisfied. A quarter say it wouldn't matter much.


Most who want the Supreme Court to overturn Roe v. Wade would be happy (35%) or satisfied (31%) if that were to happen. Among those who want Roe v. Wade kept as it is, a majority would be dissatisfied or angry if the ruling were to be overturned, including 44% who said they would be angry.

Views on abortion divide along partisan lines as they have for years, but Republicans split over whether Roe v. Wade, specifically, ought to be overturned.


A plurality of Republicans would have stricter limits on abortion, rather than have it not permitted, and they are more likely to want Roe left in place. The Republicans who say abortion shouldn't be permitted (one third of the party) also want Roe overturned.

Party is more strongly related to views on abortion than is gender. And men and women overall hold similar views on what should happen with Roe v. Wade.
Looking at the numbers in detail we find this:
On the question of whether the Roe precedent should be kept as it is or overturned, 67% of respondents say it should stay as its, while 28% say it should be overturned;
Breaking the above numbers down by party, we find that Republicans favor overturning Roe (48%) more than they keeping it as it is (45%). Among Democrats, 87% favor keeping it as it is, while 11% support overturning it; and,
A majority of both men (66%) and women (69%) support keeping the Roe precedent as it is.
These numbers are consistent with other recent polling over the course of the past year on the fate of Roe v. Wade, all of which show that most Americans would prefer the precedent stay in place. A poll from the Kaiser Family Foundation, for example, found that 67% of Americans opposed overturning Roe while only 29% supported overturning it. Similarly, a Quinnipiac University poll found that 63% of those surveyed opposed overturning the decision while only 31% supporting overturning it. Finally, and most recently prior to this poll, a Gallup poll found that 64% of those surveyed said that they opposed overturning the decision, while just 28% said they supported overturning it. Finally, a poll from NBC News and The Wall Street Journal found that 71% of those surveyed favored keeping the precedent in place while only 23% favor overturning it. Finally, a poll released today by Quinnipiac University finds that 65% of Americans support keeping Roe as it is, while just 27% support overturning it.
A cynical person might ask why polls about the fate of a Supreme Court decision should matter. After all, the question of whether or not Roe and Casey are popular doesn't really matter, and the fact that Justices have life tenure means that they don't really need to take public opinion into account in making their decisions. At the same time, though, I think Jennifer Rubin is right that polls like this are important for several reasons:
First, Republicans never thought Roe was in any real danger. It was politically convenient to go along with the far right, pretending as if there was no downside politically or for women, when overturning Roe was a fantasy. Now, even socially conservative Republicans who would favor more restrictions on abortion don't really want to take away the judicial guardrails. Perhaps antiabortion advocates never meant what they said, or perhaps the political reality of getting rid of Roe never really hit home. There is nothing like the threat of losing something (a benefit, a right), as we saw in Obamacare, to increase appreciation for the value of what would be lost.

Second, the evangelical right has for decades been very loud, very well organized and very convincing in their argument that the GOP could not survive without them. The price for their loyalty was an absolutist stand on abortion. (Opposition to same-sex marriage used to be as well, but — given that same-sex marriage is so widely accepted and without a shred of data showing harm to children, an old bugaboo on the right —that's gotten cut out from their list of demands.) Trump's ability to mesmerize the evangelical right and their utter subservience to him have made evident to anyone paying the least bit of attention to politics that principle matters a whole lot less than power to these people. And as with guns, creating one-issue voters increases their political leverage.

Third, national, "respectable" Republicans who favor a few restrictions never thought they'd be at the mercy of the radical fringe that seeks to force rape and incest victims to complete their pregnancies. If Roe was overturned and the issue went back to the states, there would be some civilized compromise "more toward the center" as Sen. Mitt Romney (R-Utah) put it. Now they see that giving states control over the issue will result in legislation that shocks the conscience and loses votes.

These points are important because of the implications they have for the 2020 elections. While Republican opposition to abortion exists largely to please the religious groups that are part of the GOP coalition, most specifically the Evangelical Christians, the poll numbers showing that even a large segment of the group of people that consider themselves Republican don't want to see Roe overturned. Additionally, it's worth noting that opposition to overturning Roe is very high among women, among younger voters, and among those not aligned with any political party but who sometimes lean Republican is fairly high. These are groups among whom the GOP is already in trouble electorally. Seeing the party tied to these new highly restrictive laws and a strategy that seems aimed not at adopting a law that will actually go into effect but in plotting a strategy to overturn Roe could cause them to abandon the GOP at an even faster rate than they already are This is why you've seen many top Republicans distancing themselves from this new slate of anti-abortion laws; because they are afraid of the political implications of being tied to an effort to restrict abortion rights.
In addition to these political consequences, Rubin also notes that these poll numbers could have an impact on how the Supreme Court handles any challenge to Roe and Casey that may come before them:
Public opinion also figures in the Supreme Court's willingness to overturn 45-year-old precedent. But, you say, the courts are immune from public opinion! Not really. For starters, Chief Justice John G. Roberts Jr., as we saw with the Affordable Care Act cases, is loath to put the court in the position of making controversial political decisions that cast the court as a partisan body. There is even more reason for concern when a supermajority of Americans would oppose the outcome and the outcome would be unduly harsh (e.g., forcing rape and incest victims to finish their full pregnancy). The court is right to worry that a dramatic, tectonic shift in the law in the direction of a hugely unpopular outcome would raise fundamental questions about the legitimacy of the court and its role in a democracy.
Rubin raises a good point here. While it's true that public opinion in and of itself is not relevant to the legal issues that may come before the Supreme Court, it does play something of a role in the evaluation that Justices generally consider when deciding whether or not a precedent should be overturned. Specifically, even though it may not directly acknowledge this in an opinion, it's clear from past decisions it is clear that, when presented with an argument that requires them to look back on the validity of a precedent, the Supreme Court isn't completely ignorant of where public opinion is on a specific issue. This is particularly true when it comes to a long-standing precedent that has had a significant impact on law and culture as opposed to one that, while long-lasting, only deals with some minor technical area of the law. Just as they were aware of the fact that their decision in Obergefell v. Hodges would have an impact on the lives of millions of Americans, they cannot help but be aware of the fact that a precedent that has been in place for more than 40 years has had a real impact on national culture.
Under at least some schools of jurisprudence, the reliance that a decision like Roe has created is something that Courts ought to take into account in deciding whether or not to overturning long-standing precedent. While this is no guarantee that Roe won't be overturned, it does give pro-Roe forces some hope that at least some of the more conservative Justices, and most specifically Chief Justice Roberts that Roe has become a decision as sacrosanct as Marburg v. Madison and Brown v. Board of Education and that, while there may be some legitimate debate about the fringes of the Roe precedent and what acceptable limits states may act on might be, the precedent itself should not be disturbed.