My .02 on the Ryan Pick
A few more thoughts on the Romney VEEP pick.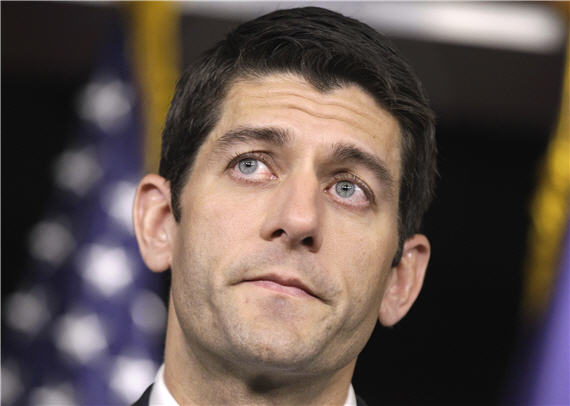 My OTB co-bloggers (James Joyner and Doug Mataconis) have already weighed in on this topic, so I won't say too much.  My immediate reaction is this:  the two groups that this pick will energize are:  the base and conservative pundits (which includes columnists, bloggers, and Fox News).  The problem, of course, is that energizing these groups will not help in the election (of course, the important fact is that it was highly unlikely that any pick would actually help in the election).
The thing that I think, therefore, is interesting about the pick is that a lot of folks who consume only a specific strata of political commentary are likely to be very, very excited and help confirm that one can live in an alternative media universe that does not fully conform with the actual universe.
Ryan is a legitimate pick, although I think he brings Romney more problems than he does anything else (as James notes in his post).
Doug's post actually underscores what I think is the current state of the Romney campaign:  one that it is in real trouble:
Romney is taking a gamble here, hoping that he will be able to recast the race over the next two weeks and come out of the convention fighting. It could very well succeed, and perhaps the American people are in the mood for a serious campaign about big ideas.
I think it is something of a gamble aimed at exciting the base (but, of course, the base is already excited to vote against Obama, so are they even more excited now?).  I don't think that this will recast the race, as I think it actually doubles down on existing themes (i.e., the only solutions that the Romney campaign has to offer about our fiscal difficulties is to focus on cutting benefits for the middle class and the poor).
Really, despite the desperate need for the media to have a horse race, at the moment I would argue that the numbers tell us that Romney is in trouble and is actually fairly firmly and significantly in second place (which is a nice way of saying "if the election were held today Romney would lose") and I don't think this pick helps at all (but again, no pick was likely to do so).
Over the long haul, I think the more interesting issue is what this pick says about the evolution of the Republican Party and how it will impact the 2016 cycle.