Why Do We Let Politicians Get Away With Lying?
Lies and misrepresentations in politics seem to be something the American people have come to, if not accept, at least expect.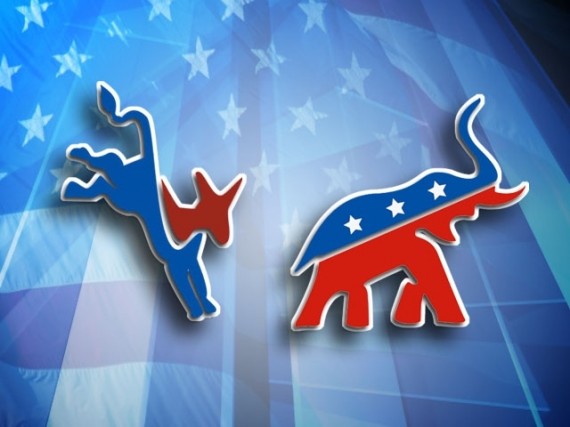 Conor Friedersdorf has a sobering take on the current state of American politics:
Politicians have always lied because they've always had powerful incentives to do so. Over time, some level of mendacity became an expected part of the process; for American voters, it only seemed pragmatic to accept some lies from candidates, else who would there be to support? Only particularly egregious mendacity was penalized under the evolving norm. But "particularly egregious" reling ative to what? For politicians, the incentive to lie just a bit more always existed, and so the expected level of lies kept getting ratcheted up to new levels.

It's now easier than ever to get elected despite telling brazen lies. But on some level Americans are aware of what's gone on, and so they accord decreasing amounts of respect to elected leaders. The conventional wisdom is that in order to be a successful politician these days, you've got to gradually compromise many of your core principles and perhaps your integrity.

Ask yourself this question: Can anyone become president without lying? Without misrepresenting their opponent? Without using people as a means to an end? I don't think anyone can. And I have no idea how a nation would go about reversing the ratchet effect successfully. I'll be voting for a third party this November, but I don't really expect it to make any difference.

Most Americans have grown so used to mendacity that it's taken for granted. I wonder if, despite its inevitability, we'd be better off if we raged against betrayals of what we believe is right a bit more.
It's worth noting that the idea that politicians lie is hardly new to American politics. It's an accusation that has been tossed around by political opponents since the nation's first truly contested Presidential election in 1800 and, by the time we got to the era of people like Mark Twain and Will Rogers the mendacity of politicians was apparently such a common belief that it became the subject for humor and satire. At the same, though, there's always been a level of tolerance that the public has had for certain kinds of, if not lies at least misinformation and I'm not really sure the genera public is any more cynical about politicians now than they were 50 or 100 years ago. T Partly, I think, because there is in fact a sense of resignation among members of the public who realize that, in some sense, every politician is going to bend the truth in s0me sense so there's no sense in holding them to a standard they won't be able to meet. Partly, it's because there are some lies we want politicians to tell us.
here are still some bright lines, though when it comes to lies by politicians. Lying in order to cover-up a potential crime, for example, is still political suicide, as are the kind of lies that John Edwards told about his personal life. Fourteen years ago, Bill Clinton learned that lying under oath could lead to an Impeachment proceeding, though most Americans came to believe that his particular form of lying should not be punished by removal from office. But when it comes to telling a "lie" about a piece of legislation, or misrepresenting the facts for political purposes, which we have come over the last two decades or so to refer to as "spin," though, the American people do indeed seem to have just decided to accept the fact that politicians lie and there isn't a whole lot they can do about it.
There's another side to this, though, and I noted it above. Sometimes, Americans want their politicians to lie to them about certain things. Do voters really want to hear the truth about how painful its going to be to fix our fiscal and entitlements crises? Do they want to hear that there are some problems in the world that America can't, or shouldn't fix, or that the economy isn't going to return to the boom days of the 90s any time soon? I'd argue that they most definitely don't want to hear the truth about these and many other subjects, so we let our politicians lie to us about them all the time.
I'm not trying to excuse lying and misinformation in the political arena at all, and there are problems that develop if the public becomes overly cynical about the political process. The good news, I suppose, is that we now live in a world where technology allows people to publicize the lies and half-truths that politicians tell far better than could be done in the past, and far better than the media even tries to do theses days. From websites Politifact and Factcheck.org, along with things like Glenn Kessler's "Fact Checker" column for The Washington Post to ordinary blogs, Twitter feeds, and Facebook pages, people have the opportunity to learn about the truth of what their leaders tell them than ever before. What they choose to do with that information is their choice.