Trump Continues To Lie, The Truth Continues To Die. Does Anyone Care?
Donald Trump continues to lie at a record pace. Does anyone care?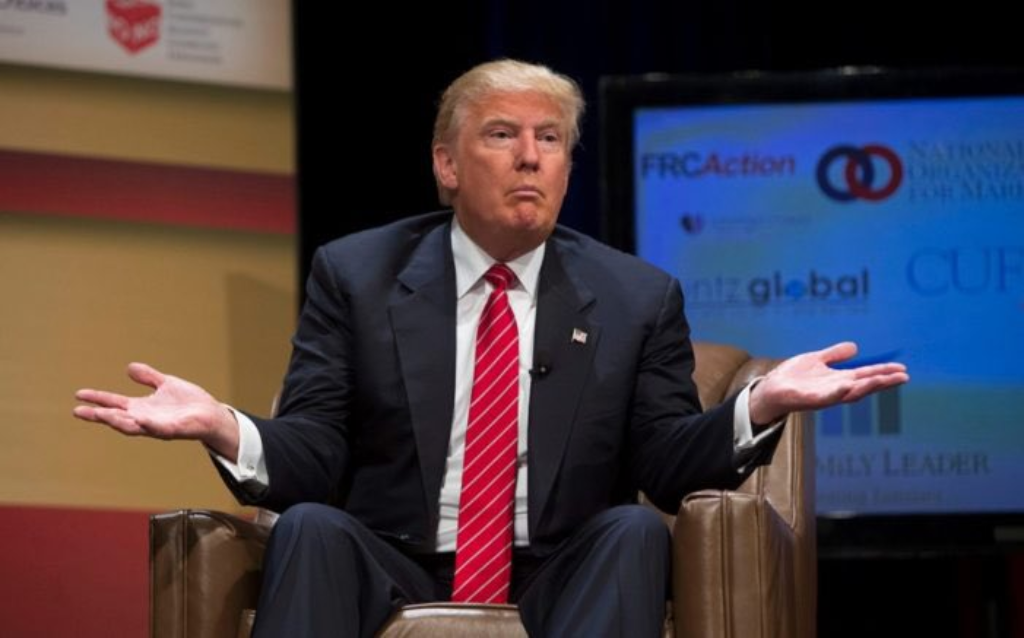 President Trump recently passed his 869th day in office, and The Washington Post's Fact Checker team marked the occasion by updating their running account of the President's lies since taking office in January 2017. Needless to say, they found once again that the number of lies this President has told has reached astoundingly high levels. By there count, the number is now up to 10,796 lies since January 20, 2017:
President Trump's pitter-patter of exaggerated numbers, unwarranted boasting and outright falsehoods has continued at a remarkable pace. As of June 7, his 869th day in office, the president has made 10,796 false or misleading claims, according to the Fact Checker's database that analyzes, categorizes and tracks every suspect statement the president has uttered.

The president crossed the 10,000 threshold on April 26, and he has been averaging about 16 fishy claims a day since then. From the start of his presidency, he has averaged about 12 such claims a day.

About one-fifth of these claims are about immigration, his signature issue — a percentage that has grown since the government shut down over funding for his promised wall along the U.S.-Mexico border. In fact, his most repeated claim — 172 times — is that his border wall is being built. Congress balked at funding the concrete barrier he envisioned, so he has tried to pitch bollard fencing and repairs of existing barriers as "a wall."
False or misleading claims about trade and the investigation of Russian meddling in the 2016 presidential campaign each account for about 10 percent of the total.

Trump's penchant for repeating false claims is demonstrated by the fact that The Fact Checker database has recorded more than 300 instances in which he has repeated a variation of the same claim at least three times. He also now has earned 21 "Bottomless Pinocchios," claims that have earned Three or Four Pinocchios and which have been repeated at least 20 times.
This is all becoming part of a recurring theme, of course. There isn't a day that doesn't go by where, if the President speaks publicly or sends a message out via Twitter, he does not tell a lie, mislead, or simply invent things out of whole cloth. In many cases, of course, these lies are duplicative in the sense that they are things he has lied about before, and which he returns to on a regular basis even when it's pointed out just how wrong he is. Indeed, at times it seems like pointing out that a lie is a lie only causes the President and his supporters to double down and keep repeating the falsehoods time and time again until they become articles of faith on the right no matter how untrue they are. This is especially true with regard to many of the accusations he has made about Special Counsel Robert Mueller and the Russia investigation. Every now and then, though, something new enters his repertoire and, if he thinks that it works it gets added to the long and growing list of Presidential lies that, sadly, we all seem to have become all too used to over the past two years.
Based on the Post's numbers as of June 7th, the President is averaging roughly 12.42 lies per day over the 869 days that the Post based its numbers on. If he maintains this average, he will have told an astounding 18,158 lies for the duration of his first term in office. If he maintains this average over the course of two terms, then he will have told just over 36,316 lies over the course of an eight-year Presidency. As has been the case each time the Post fact-checkers have updated these numbers, this represents a fairly significant increase over where he stood the last time we looked at these numbers in March when I last looked at these numbers or April when James Joyner did the same as Trump passed 10,000 lies. As I said back then while I'm as cynical as the next person when it comes to the tendency of politicians to lie, this is an extraordinary number of lies coming from one person and it's arguably consistent with the type of person who either does not believe he is obliged to tell the truth or that he is simply so used to lying that it comes as easily to him as putting on a pair of shoes.
In his April post, James questioned whether the method that the Post is using here is a good or fair reflection of the extent of the problem here, pointing out, fairly, that many of the instances counted are ones where the President has made the same false claim on multiple occasions. As I noted in a comment at the time, I think this kind of "double counting" is entirely fair:
1. I would argue it does make sense to count multiple instances of the same lie as a new lie, especially when the media has repeatedly called Trump out on that lie. It shows the brazenness of his fabrication and reveals something important about his personality.

2. Obviously, some lies are bigger than others, but with Trump the fact that it's a constant drumbeat of lies that are reinforced by his staff and by his supporters [argues in favor of the idea that] even the small ones important.

3. If Trump keeps this pace of lying up, which is likely, he will have told more than 17,600 lies in his first term alone. If he keeps it up through a second term that total will come to more than 34,000. Personally, I expect that pace of lying will continue and most likely accelerate as Democrats continue their investigations and as we get closer to the 2020 election.
The fact that Trump is a liar is hardly a surprise,of course. Even before he became a candidate for President, he had a habit of making things up out of whole cloth about himself, his businesses, and the people that opposed him. Sometimes, the media would point these things out but usually they just led it slide because, well, Trump was a celebrity and he made for what the news business calls "good copy." Additionally, as long as he ws just some real estate developer in New York City pretending to be far more important and successful than he actually was he wasn't really a threat to anyone. Indeed, I can say for a fact that most of the media coverage Trump got, especially from the New York City media that knew him so well, was tongue in cheek combined with some not-so-subtle mockery.
Once he became a candidate for office, though, the lying became more serious and more prevalent. In June 2016, for example, Politifact found that nearly 80% of the claims that candidate Trump had made on the campaign trail since entering the race the year before had been a lie of some form or another. That trend continued for the balance of the campaign, including even during Trump's Presidential debates with Democratic nominee Hillary Clinton. While there were several points during those debates that either one of the moderators or Clinton herself called these lies out, their sheer number was almost impossible for any one person to keep track of without losing their mind. More importantly, pointing out the fact that he was lying clearly didn't matter to his supporters. Indeed, the more Trump lied the more these people loved him, mostly because he was telling them what they wanted to hear.
This trend continued after the election, of course, and Trump wasn't even in office for twenty-four hours before he told the first of his many lies regarding the size of his Inauguration Day crowd. From that point forward, the trend was set and we're now at the point where I'm sure that Glenn Kessler and the rest of the fact checkers at the Post and other similar outfits are glad to have access to a computer that can keep track of the numbers for them. Pretty soon, though, they may need to turn to Watson to help them keep track, especially if Trump manages to get re-elected.
The question that leaves is the one I ask in the post title. Does anyone care that we have a President who is a congenital liar to the point where one has to openly wonder whether he is consciously doing it or whether he living in a fantasy world where he only believes what he's saying. If the first is true, then he would clearly be suffering from what most psychologists would clearly consider a personality disorder. If it's the second, then the same would be true except it would be a more serious problem. Either way, we're clearly dealing with a man who never should have been elected and who should not be President.