Trump Continues To Lie, The Truth Continues To Die
The President continues to lie at an astounding rate that only seems to be getting worse. Does anyone care?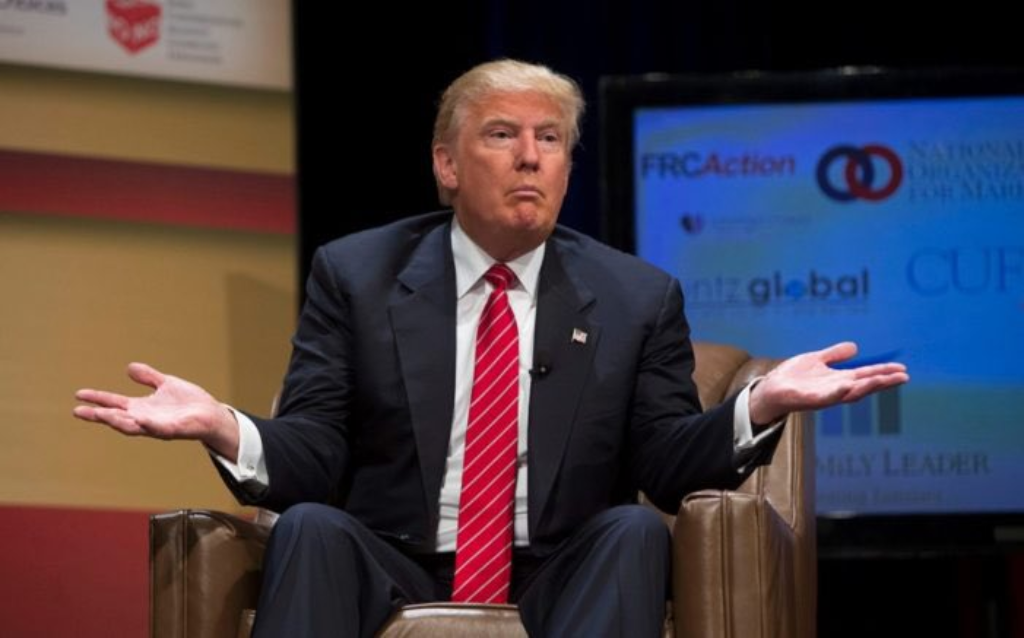 The fact checkers at The Washington Post are back with their latest update on the President's penchant for lying that dates back to the start of his Presidency, and it is becoming quite the record:
Powered by his two-hour stemwinder at the Conservative Political Action Conference on March 2 — which featured more than 100 false or misleading claims — President Trump is on pace to exceed his daily quota set during his first two years in office.

The president averaged nearly 5.9 false or misleading claims a day in his first year in office. He hit nearly 16.5 a day in his second year. So far in 2019, he's averaging nearly 22 claims a day.

As of the end of March 3, the 773rd day of his term in office, Trump accumulated 9,014 fishy claims, according to The Fact Checker's database that analyzes, categorizes and tracks every suspect statement uttered by the president.

Trump's performance at CPAC is emblematic of his version of the truth during his presidency — a potent mix of exaggerated numbers, unwarranted boasting and outright falsehoods. His speech helped push March 3 to his fourth-biggest day for false or misleading claims, totaling 104.

The speech included his greatest hits: 131 times he has falsely said he passed the biggest tax cut in history, 126 times he has falsely said his border wall is already being built, and 116 times he has asserted that the U.S. economy today is the best in history. All three of those claims are on The Fact Checker's list of Bottomless Pinocchios, as well as other claims Trump made during his CPAC speech.

Since the Bottomless Pinocchio list was introduced in December, it has continued to grow. The president now has 20 claims that qualify.

(…)

More than a quarter of Trump's claims since he became president, 2,574, came during remarks during press events. An additional 2,088 came during remarks during his campaign rallies, and 1,576 were the result of the president's itchy Twitter finger. Another 1,374 occurred during interviews.

In terms of subjects, false or misleading claims about immigration top the list, totaling 1,688. Claims about foreign policy was second, at 1,015, followed by claims about trade (939), the economy (840) and jobs (815).
This is all becoming part of a recurring theme, of course. There isn't a day that doesn't go by where, if the President speaks publicly or sends a message out via Twitter, he does not tell a lie, mislead, or simply invent things out of whole cloth. In many cases, of course, these lies are duplicative in the sense that they are things he has lied about before, and which he returns to on a regular basis even when it's pointed out just how wrong he is. Indeed, at times it seems like pointing out that a lie is a lie only causes the President and his supporters to double down and keep repeating the falsehoods time and time again until they become articles of faith on the right no matter how untrue they are. This is especially true with regard to many of the accusations he has made about Special Counsel Robert Mueller and the Russia investigation. Every now and then, though, something new enters his repertoire and, if he thinks that it works it gets added to the long and growing list of Presidential lies that, sadly, we all seem to have become all too used to over the past two years.
Based on the Post's numbers as of March 3rd, the President is averaging roughly 11.7 lies per day over the 773 days that the Post based its numbers on. If he maintains this average, he will have told an astounding 17,048 lies for the duration of his first term in office. If he maintains this average over the course of two terms, then he will have told just over 34,000 lies over the course of an eight-year Presidency.  As has been the case each time the Post fact-checkers have updated these numbers, this represents a fairly significant increase over where he stood the last time we looked at these numbers in October. As I said back then while I'm as cynical as the next person when it comes to the tendency of politicians to lie, this is an extraordinary number of lies coming from one person and it's arguably consistent with the type of person who either does not believe he is obliged to tell the truth or that he is simply so used to lying that it comes as easily to him as putting on a pair of shoes.
This latest update should come as no surprise. Shortly after the Republican National Convention in 2016, Politifact found that nearly 80% of the claims that candidate Trump had made on the campaign trail since entering the race the year before had been a lie of some form or another. That trend continued for the balance of the campaign, including even during Trump's Presidential debates with Democratic nominee Hillary Clinton. While there were several points during those debates that either one of the moderators or Clinton herself called these lies out, their sheer number was almost impossible for any one person to keep track of without losing their mind. This trend continued after the election, of course, and Trump wasn't even in office for twenty-four hours before he told the first of his many lies regarding the size of his Inauguration Day crowd. From that point forward, the trend was set and we're now at the point where I'm sure that Glenn Kessler and the rest of the fact checkers at the Post and other similar outfits are glad to have access to a computer that can keep track of the numbers for them.
The fact that the President seems to be increasing the number and frequency of his deceptions then should come as no surprise. After all, as Jennifer Rubin puts it, his supporters certainly don't seem to care:
[I]t's not just the CPAC crowd that applauds his lies. Members of Congress will insist that Trump never lied about Russia (Rep. Jim Jordan of Ohio) and that the investigation into Carter Page was inspired by crooked FBI agents relying on the dossier (Jordan still repeats this). Republicans in both houses routinely insist that there is no evidence of any cooperation between the Trump campaign and Russians. They insist that there is a border emergency and that Democrats want open borders (both are false). You cannot believe climate change science, but you must believe anything and everything Trump says, even when Trump contradicts himself.

(…)

It's one thing for an ordinary person who has marinated in Fox News and Rush Limbaugh propaganda for decades to believe just about anything Trump says, but what's the excuse of elected officials and those appointed to high offices? What's the excuse of the supposedly informed conservative pundits?

Let's not overthink this. Republicans repeat and endorse Trump's lies because they are afraid to incur the wrath of Trump, his state TV (Fox News) and the mob (the GOP base and its echo chamber in right-wing media).

Don't take my word for it. Rep. Justin Amash (R-Mich.) tweeted last week that Congress is there to check the president, and it's not members' job to defend Trump 100 percent of the time. Heretic! Such thoughts put Amash outside the bounds of acceptable Republican dogma these days.

The party is all about — and only about — agreeing with Trump. And you better agree or pretend that you agree (since you apparently think voters are rubes who cannot understand the truth) lest you be cast out of the party and maybe have to go find work elsewhere.
Given the extent to which he makes things up on the fly, whether it's during one of his rallies, during an interview, or on Twitter, it's hardly surprising that the President has faired so badly with the fact-checkers. From the start of his campaign, he's made false and easily disproven claims about Mexicans and crime, about immigrants in general, about Muslims, and about policy issues ranging from international trade to foreign policy to history. Indeed, it can truly be said there are few politicians in American history who have been quite as skilled as Donald Trump when it comes to being able to lie so easily and so frequently. Additionally, the ease with which he does so makes it seem as though he believes what he's saying, or that he simply doesn't care if it's true or not. It's a skill he honed during the time he was considered a "celebrity" before becoming a Presidential candidate. Back then, of course, even his most obviously exaggerated claims about his own business success would be slavishly repeated by the media rather investigated to see if they were actually true. If Trump learned from that experience is that it largely did not matter if the claims he made were true or not. For the most part, the people reporting the "news" about Trump back then were not inclined to check just how much of what he said was true. Indeed, given the fact that it was his status as an ostentatious celebrity that caused the public to tune in or buy newspapers and magazines when they covered him, it was not in their interest to deflate him, but rather to build him up since the relationship between celebrities and the media that covers them is largely a symbiotic one where the media benefits by inflating the ego of the celebrity, and the celebrity benefits by letting the media cover him or her.'Throughout his pre-Presidential life, Trump took advantage of that relationship with the media to hype his "brand" even when it meant telling outright and obvious lies that only a handful of reporters bothered to try to verify.