Pete Buttigieg Hauls In $19.1 Million For Third Quarter
Pete Buttigieg's momendum in the polls has slowed, but his fundraising ability has not.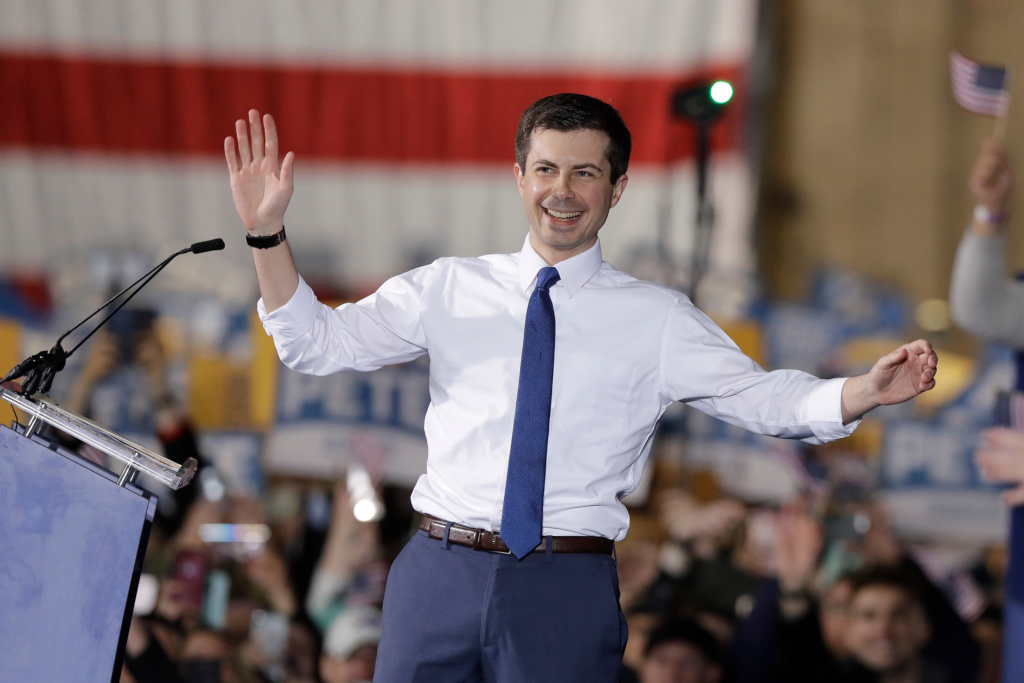 In addition to Senator Bernie Sanders, South Bend, Indiana Mayor Pete Buttigieg is also an early reporter of his fundraising for the third quarter of 2019, and his numbers are equally impressive:
Pete Buttigieg, who was the top fundraiser in the Democratic presidential primary from April through June, brought in another $19.1 million in the past three months.

Buttigieg's haul is expected to once again be among the highest Democratic totals this quarter. But the South Bend, Ind., mayor's most recent take did not hit the high mark he set in the second quarter of the year, when he led the field with $24.8 million raised.

During the third quarter, the Buttigieg campaign said it has 580,000 total contributors, a jump of about 182,000 new contributors over the previous quarter. The average contribution during the fundraising period was $32. Buttigieg's campaign did not release a cash on hand total.

"Pete continues to stand out as having the vision and leadership voters know we need to tackle the urgent problems facing our country. It also positions us solidly as one of the top three fundraisers in this race," Mike Schmuhl, Buttigieg's campaign manager, said in a memo released Tuesday morning. "We will have the resources to go the full distance, and to win, the 2020 nominating contests."

Buttigieg's announcement will kick off a series of fundraising declarations from opponents as the Democratic candidates their money after the third quarter, which ended Monday night. And while the summer fundraising period is often slower than others, as donors take vacations and check out from politics, the rising importance of digital fundraising could give some candidates an opportunity to build on big second-quarter totals.
While Buttigieg remains in the middle of the pack in the polls, he has proven to be quite successful in the fundraising area. After a first-quarter during which he raised $7 million, which was notable for a candidate previously unknown candidate on the national stage, the South Bend, Indiana Mayor blew past those numbers in the second quarter with a haul of $24.8 million, a number close to that raised by frontrunner former Vice-President Joe Biden. The fact that he was able to follow that impressive second quarter with an equally impressive number in the third quarter is strong evidence that his campaign remains strong notwithstanding his inability to make the push into a higher tier with candidates such as Biden, Senator Elizabeth Warren, and Senator Kamala Harris.
At the very least, this number means that he'll have sufficient resources to remain competitive for the foreseeable future. The question is whether, and when, that ability to compete will translate into better poll performance that would indicate his ability to stay relevant going forward once voting starts in February.