Democratic Fundraising Totals
Bernie Sanders and Kamala Harris are leading the field and Pete Bittigieg is doing surprisingly well.
Kevin Drum's look at the early fundraising numbers is an interesting adjunct to my early-morning post speculating on whether a crowded field advantages Bernie Sanders. Here's his chart, combining self-reported number (darker blue) and educated guesses (lighter blue):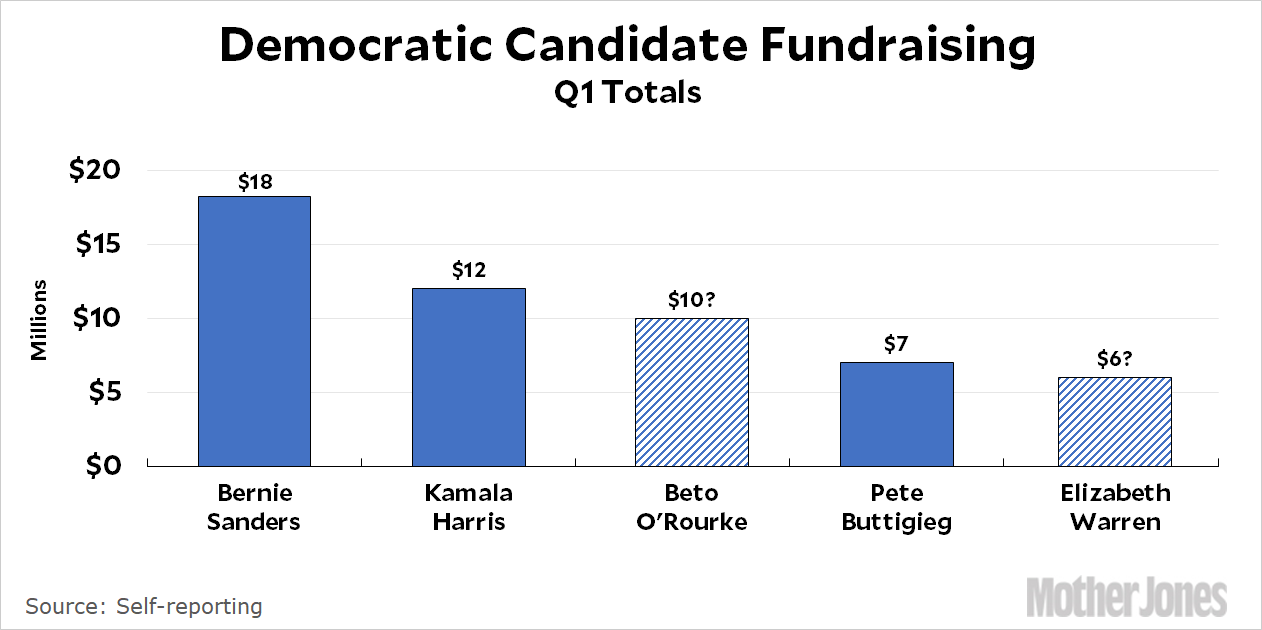 Sanders is doing well, indeed, in the early going. Kamala Harris is doing the best of the more mainstream candidates. And, if Drum's guesses are right, Elizabeth Warren's fundraising is as lackluster as her polling.
And, of course, this is another way in which Joe Biden's indecisiveness is costing him: Despite being the clear frontrunner in the polls, he's unable to start raising money because he has yet to declare.