Republican Silence On Actual Voter Fraud Is Deafening
After a decade of using the alleged problem of "voter fraud" to justify things like Voter ID Laws, Republicans are remarkably silent in the fact of an actual example of fraud and election tampering.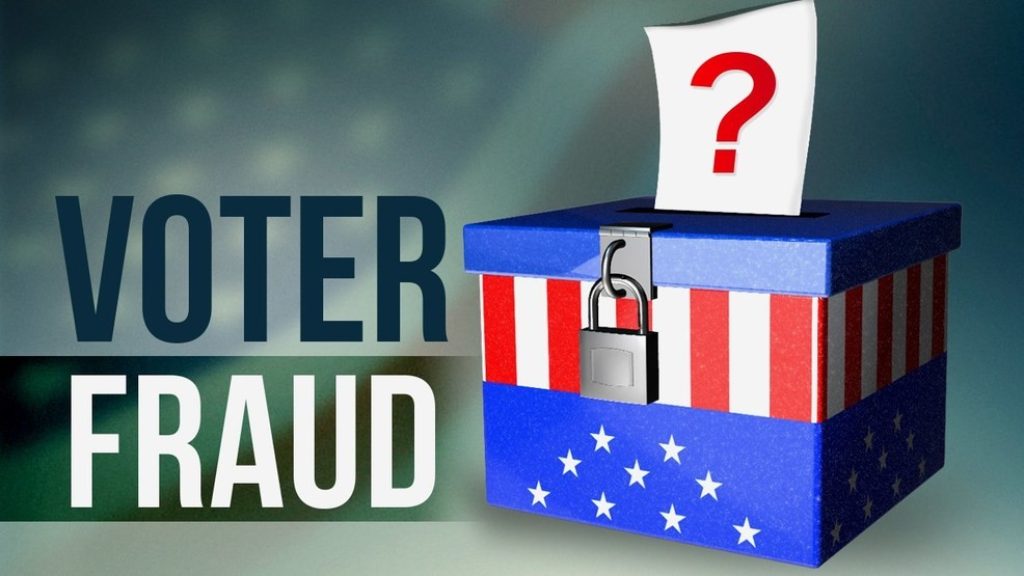 After years of decrying "voter fraud" as justification for Voter ID Laws, Republicans have been strangely silent when it comes to one of the most extensive examples of actual voter and election fraud in recent memory:
RALEIGH, N.C. — Republican politicians across the country have for years railed against the threat of voter fraud. Some have made unproven claims about how rampant it has become in order to pass voter ID laws and open sweeping investigations. The sanctity of the vote, they have said, must be protected at all costs.

But when a hard-fought congressional election in North Carolina — in which a Republican candidate appeared to narrowly beat his Democratic opponent — was overturned this week because of election fraud by a Republican political operative, the party was measured, and largely muted, in its response.

The state party chairman, Robin Hayes, issued a statement after officials ordered a new election calling the affair "a tremendously difficult situation for all involved." National Republicans have been mostly mum. President Trump, who has made election fraud one of the hallmarks of his administration, was quiet on Twitter, although on Friday, facing reporters at the Oval Office, he condemned fraud — "all of it, and that includes North Carolina."

Mark Harris, the Republican nominee, had eked out a 905-vote lead over Dan McCready. But the North Carolina Board of Elections refused to certify Mr. Harris as the winner and opened an investigation into irregularities. This week, the five-member board, made up of Republicans and Democrats, convened an evidentiary hearing in Raleigh at which witnesses described a voter-turnout effort that relied on the rogue collection of absentee ballots.

In several hours of testimony on Thursday, after his campaign acknowledged that it had withheld damning records from the board, Mr. Harris denied wrongdoing but also appeared to mislead regulators. He then surprised everyone by abandoning his claim to the Ninth Congressional District seat, which covers part of Charlotte and much of southeastern North Carolina.

Witnesses detailed how people working for a Harris campaign operative, L. McCrae Dowless Jr., had filled out parts of some absentee ballots and improperly collected others. On Friday, Lorrin Freeman, the district attorney in Wake County, said she could seek charges within weeks against Mr. Dowless and some of the people he hired.

"Obviously, it's within the province of the grand jury as to whether they will return indictments," Ms. Freeman said. "But do I anticipate there will be a criminal prosecution going forward? I do."

State Republicans, who over the past few years have tightened voting laws and had fought to preserve Mr. Harris's victory, were far less vociferous in denouncing voter fraud than they have been in the past.

That stands in marked contrast to 2016, when the state's Republicans filed many complaints and claimed for a month that Roy Cooper, the Democrat who was elected governor that year, should not be seated because rampant fraud had enabled his victory. The charge proved baseless.
Much like North Carolina Republicans, Republicans on the national level have been strangely silent as this story has unfolded since election day. This has been true regardless of the fact that it has become apparent that the Republican candidate, Mark Harris, was involved in the entire scheme to some extent or at least had reason to think it was taking place. The person principally most likely knowingly conspired with someone who worked with the campaign as an outside consultant and who is the one who carried out the actions that clearly led to votes for Harris's opponent being lost, buried, destroyed, or changed to votes for Harris. It's possible, I suppose, that Harris was completely unaware of all of this but from the testimony during the hearing held before the state elections board, it seems quite clear that a candidate and campaign would almost have to have been willfully blind to not be aware of what was going on. While that falls short of actual conspiracy with the underlying bad actor, it is a strong indication that the candidate didn't care how he won, even if it involved nefarious means such as those undertaken in this case.
As for national Republicans, the silence is equally telling. For the better part of the past decade, Republicans have talked about the alleged problem of in-person voter fraud, specifically meaning instances in which a person seeks to vote under the name of someone else or to vote multiple times in the same election. The only solution for such fraud, they claim, is to require that every voter obtain some form of identification which must be presented at their polling place before they're allowed to vote. As numerous studies have shown, though, this form of voter fraud is so exceedingly rare as to be non-existent or at least not prevalent enough to justify passage of Voter ID Laws that have been shown to have a discriminatory impact on poor and minority voters such as those in Texas, Wisconsin, and North Carolina, all three of which have seen their Voter ID laws struck down by Federal Courts. President Trump has picked up on these themes with his continued and unsupported claims that millions of people voted illegally in the 2016 and 2018 elections. While Trump's voters and the GOP eat this red meat right up, there's no evidence to support the truth behind any of the allegations.
Now we have an example of real, proven, voter fraud that seems to have clearly had an impact on the outcome that was significant enough for the North Carolina Elections Board to order a new election, something that has never happened before in the context of an election to Federal office. Where are the Republicans who have spent a decade or more decrying voter fraud? Where's the President of the United States who finds the time to tweet about virtually everything else in the news and who has advanced baseless and unsupported claims about voter fraud in each of the past two elections? They are silent, of course, and that should tell you a lot about what they really think and what the real motivation behind their push for Voter ID laws is all about.