Republicans Narrowly Win North Carolina District They Should Have Won Easily
Republicans managed to pull off a narrow win in North Carolina yesterday, but they shouldn't be celebrating.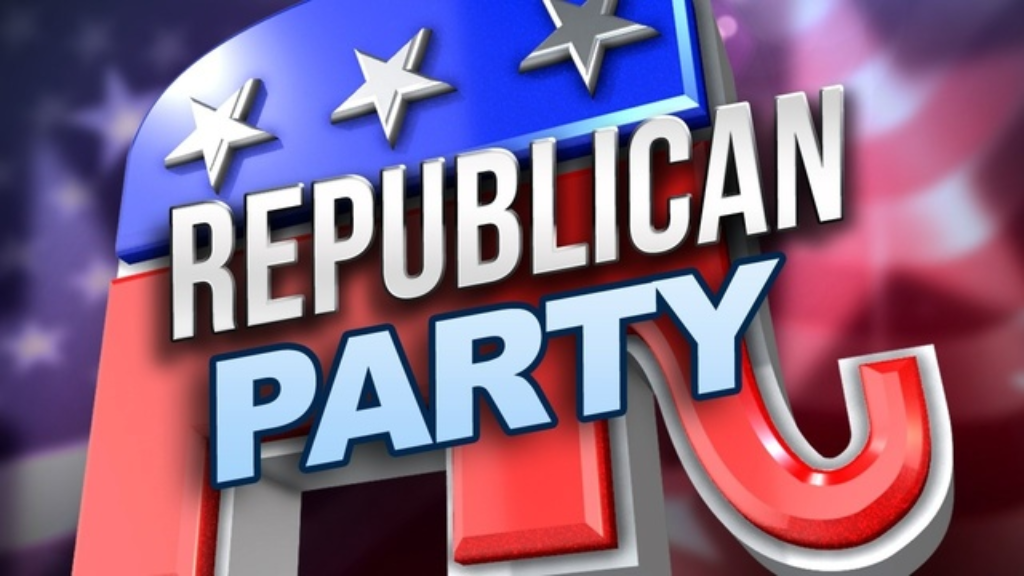 Last night, Republicans pulled off narrow wins in two North Carolina Congressional Districts that held Special Elections due to widely different circumstances. While the GOP is celebrating those wins this morning, the fact that the wins were narrow is reason enough for the party to worry about its prospects in 2020:
Republican Dan Bishop pulled out a narrow win in North Carolina's 9th Congressional District on Tuesday, giving the GOP a victory in a district that President Trump won easily in 2016 but which proved to be a fierce battleground in unusual back-to-back House campaigns.

With 99 percent of precincts reporting, Bishop led Democrat Dan McCready by more than two percentage points in a special election called after allegations of fraud against McCready's initial GOP opponent upended a razor-thin election last November.

Bishop's victory came one day after Trump and Vice President Pence campaigned in the district to help boost the state lawmaker in the surprisingly competitive race in a district Trump won by 12 percentage points in 2016. All three Republicans cast the race as a chance for voters to send a message in support of the president and against the liberal policies of national Democrats.

In remarks to supporters Tuesday, Bishop thanked Trump for his support and said his victory was a "first step toward taking back the House of Representatives in 2020."

"I hope the Democrats in Washington are watching this incredible victory and realize what they're doing is not working," he said. "Let's hope they see this as an opportunity to stop playing presidential politics and come to the table to work with us and work with this president."

But Democrats warned that even a two-point Republican victory was hardly good news for the GOP in a district where Trump easily won and Republicans have been elected to Congress consistently since 1962.

"Tonight's razor-thin result in this ruby-red district solidifies the fact that Democrats are pushing further into Republican strongholds and are in a commanding position to protect and expand our House majority in 2020," said Rep. Cheri Bustos (D-Ill.), chairwoman of the Democratic Congressional Campaign Committee.

Voters in the state's heavily Republican 3rd Congressional District also went to the polls Tuesday, electing Republican Greg Murphy over Democrat Allen Thomas by a 24-point margin to succeed the late congressman Walter B. Jones (R).

The outcome in the 9th District, meanwhile, was the culmination of a political saga that stretched over more than two years — exploding into allegations of ballot fraud that prompted state and federal investigations and the nullification of November's general election. Republican nominee Mark Harris, who hired the consultant accused of perpetrating the fraud, dropped out, making way for Bishop's nomination in the repeat election.

On Tuesday, McCready won solid margins in affluent neighborhoods of Charlotte and the suburbs immediately south and east of the city. But he lost ground vs. his November showing in rural counties east of the city — indicating a deepening divide between conservative rural voters and the suburban voters increasingly fnlocking to Democrats.
Not surprisingly, President Trump, who headlined a rally for Bishop in the Fayetteville area Monday night, is taking a victory lap, and taking credit, for McCready's win. As Politico notes, though these wins should not cause Republicans to breathe a sigh of relief:
While the GOP can celebrate the election of a new congressman, Dan Bishop, his 2-point victory in a district President Donald Trump carried by 12 points in 2016 continues a worrisome trend for the party, which suffered heavy losses in the 2018 midterms and has not seen the political environment improve as Trump gears up for reelection.

Trump cannot win a second term without improving his political position, and Democrats know it, casting Bishop's narrow win as a sign of progress in North Carolina. But Democrats also saw worrying trends of their own on Tuesday, as their candidate Dan McCready benefitted from a surge in metropolitan support that would have brought them victory — if not for an even stronger swell in rural support for Bishop and the GOP.

In short, Tuesday's results outlined the path to 2020 victory for both parties, cut along the fundamental trend of politics in the Trump era: cities and suburbs swinging more and more Democratic, while the president's appeal brings exurbs and rural voters deeper into the GOP fold. Trump pushed harder on one side of the scale to win in 2016; Democrats pushed back on the other side to take the House last year. And next year, it will decide whether Trump gets another term or a Democrat takes the White House for four years.

Trump's election-eve rally for Bishop brought thousands to Fayetteville on Monday night on the eastern edge of the district, and it's hard to argue with results: McCready had carried the surrounding county, Cumberland County, by more than 4 percentage points last year. But Bishop won it by the narrowest of margins on Tuesday, also making improvements in neighboring counties far from the Charlotte suburbs where McCready was strongest.

"Trump's support in these mixed rural-suburban districts is really strong," said David McIntosh, the president of the conservative Club for Growth and a former Indiana congressman.

Republicans agreed the party's fortunes are tied to Trump's in 2020 — and argued the results on Tuesday suggested that might not be a bad thing.

"The rest of the party is going to live or die based on how the president, in '20, performs," said Patrick Sebastian, a GOP consultant in the state. "If Trump can win North Carolina by a point or two, that's excellent news for party."
While the Republican win in the 3rd Congressional District was widely expected, there was a significant fight over the 9th Congressional District, in no small part because of the circumstances under which the election was taking place in the first place. In the 3rd District, the Special Election was necessitated by the death earlier this year of Congressman Walter Jones and was largely ignored by both parties. In the 9th District, though, the race was the necessitated by the fact that the state's Elections Board had ordered a new election after evidence emerged over widespread voter fraud on the part of a "ballot collector" who was working on behalf of the Republican nominee in 2018, who was someone other than Bishop, voter fraud that went largely ignored and unacknowledged by Tarheel State Republicans.
The important thing to remember about the 9th District is that it is considered to be a heavily Republican district, one that Donald Trump, Mitt Romney, and John McCain all won easily in their respective Presidential elections. Even in the context of a Special Election where turnout can be atypical from a normal midterm or Presidential year election, this is a race that the GOP should have easily won. Instead, even after spending $8,000,000 on this single race and sending the President in on the eve of the election for a rally, the GOP only managed to pull off a narrow win.
This should be setting off alarm bells at the Republican National Committee and the National Republican Campaign Committee, especially given the fact that there are more than two-dozen House seats that are rated as less Republican than NC-09 and the GOP won't be able to pour as much resources into all of those races in 2020. This, combined with what is shaping up to be another record year for GOP retirements in the House, suggests that any hopes that the GOP may have had of gaining back control of the House in 2020 are becoming less and less likely as time goes by.