SCOTUS Decision Day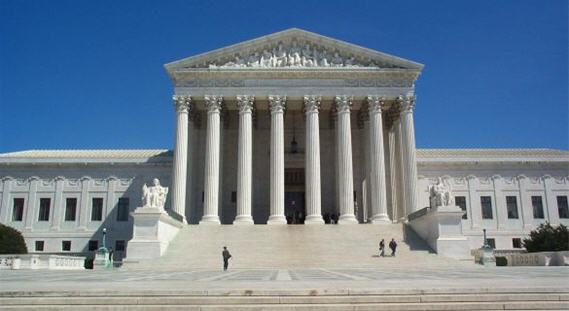 For better or worse, the Supreme Court will be handing down its decision in the Affordable Care Act cases today. I covered the Supreme Court arguments back in March in a preview post, as well as a summary of the arguments over the applicability of the Anti Injunction Act on Day One, the Constitutionality of the mandate on Day Two, and the issue of severability on Day Three. I also did a wrap-up post on the arguments and the political reaction to the same after the were all over, and discussed the question of the impact of overturning the Affordable Care Act on the Supreme Court's legitimacy.
We'll also be getting a decision in United States v. Alvarez, a case that asks the question whether someone can be prosecuted criminally for lying about having received a military honor. Alverez had been convicted at trial, but his conviction was reversed by a panel of the 9th Circuit Court of Appeals and, eventually, in an en banc ruling by the entire 9th Circuit.  The case was appealed to the Supreme Court and, the oral argument was interesting to the extent that many of the Justices seemed to be struggling to find a way to uphold the law without unduly restricting the First Amendment.
There's also a third decision coming down today dealing with a rather obscure civil litigation issue that I'm fairly certain nobody outside of the parties will be paying attention to.
If you're interested in following the events of the morning, ScotusBlog will be doing their regular decision day Live Blog starting shortly before 10am (alternate site for the Live Blog can be found here). SCOTUSBlog will also be doing an all-day liveblog with participation from a wide variety of legal analysts.  And, of course, we'll be covering things here at OTB as warranted.