Some Observations On The Debate Over Health Care And Insurance, Part I
Part One in a series of observations about health care and health insurance in light of the introduction of the House GOP's health care plan.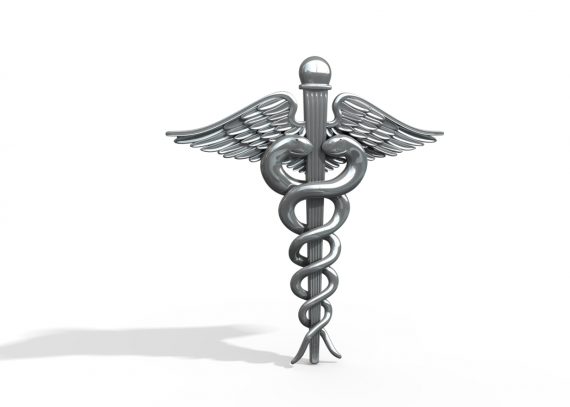 With the introduction of the House Republican's proposed plan to replace the Affordable Care Act, which has been roundly criticized by health care pundits, medical care providers, Democrats, and many conservative Republicans, it appears we're headed back into the same kind of debate over health care and health insurance that we saw between 2009 and 2010 when Congress was debating, drafting, and passing what ultimately became the Affordable Care Act. Toward that end, I've been doing some thinking of my own on the issue, especially on the extent to which my own views on the issue have evolved over the years. Initially, the inspiration for what follows here started in a discussion in the comment thread on a friend's Facebook wall but it quickly became far too detailed for social media, so I decided to put everything into a blog post. I quickly found, though, that one post was far too insufficient to address the issues I wanted to touch on. As it stands now addressing all of the points I wanted to make would result in an unreasonably long post. As a result, what follows is the first part of what will be a multi-part series addressing just a few points I think are important in this debate.
The purpose of these posts is to raise issues, but not necessarily to find solutions. For one thing, I'm not nearly enough of an expert in health care policy to deign to propose a grand design for something that takes up one-sixth of the American economy. For another, I've come to realize that the solutions aren't nearly as simplistic as either the conservatives who would argue that making the health care industry as free market based as a grocery store or the liberals who think that simply handing over the whole thing to the government via a Medicare for all single-payer system would have us believe. The purpose of these posts, then, is the perhaps naive hope that they'll help spur some real debate about how we got where we are, what the problems with health care and insurance are today, and how we might be able to fix them in a way that will control costs, maintain the kind personal care that Americans clearly prefer (i.e., the kind of concern that led President Obama to say that under the PPACA 'if you like your doctor, you can keep your doctor'), and ensure that medical care continues to improve American health and living standards well into the future.
1) The health insurance system became unwieldy and unsustainable when it went from being something that people expected would only cover "major medical" expenses to one that covered everything.
There was a time in the past when health insurance didn't cover nearly every conceivable medical procedure, every doctor's visit, and every prescription that someone would receive from a doctor even for something as simple as a mild case of bronchitis that developed from the common cold. It wasn't that long ago, really, back when health insurance was called "major medical" and it was largely intended to recover major medical expenses such as hospital visits, surgery, and non-routine diagnostic tests such as X-Rays. In those days, routine doctor visits, and common prescriptions were generally not covered by insurance and patients typically paid for these things out-of-pocket. In some cases, they could be reimbursed after a deductible was satisfied, but in order for that to happen the patient would be responsible for reporting a claim to the insurance company and supplying the appropriate documentation, such as a bill from a physician's office. In many cases, though, there was no reimbursement and the patient alone would be solely responsible for the charges, and as far as the doctor's office was concerned they were.
At some point along the way, that began to change significantly. More and more, insurance started covering more routine procedures and individual patients become personally responsible for less and less of their medical expenses. To some extent, this occurred due to the decision in the years after World War II to tie health insurance to employment and to make the premiums that employers paid for such insurance tax deductible. This gave employers the incentive to substitute improvements in health care coverage, which were ostensibly just a benefit of employment, a substitute for higher wages by willingly paying for insurance that covered more and more medical procedures and took more and more discretion about health care spending out of the hands of consumers. The result is that, under our current system which, despite the existence of Medicare and Medicaid and the Affordable Care Act, is one in which by and large most medical expenses are covered by private health insurance companies and most Americans are wholly unaware of the prices charged for even the most routine medical procedures and have no incentive to price shop for procedures that are covered by insurance.
The result of this evolution of the health insurance system is, inevitably, what happens whenever pricing is no longer relevant to consumers, namely that prices increase without any real connection to reality. I wrote about this issue as far back as six years ago:
For most people with health insurance, a visit to the doctor typically ends up costing no more than a small co-payment. For other medical services, some people are responsible for a typically small deductible when using insurance to pay for tests, procedures, and prescriptions. Larger charges only tend to arise when, for some reason, an individual ends up receiving care from an institution or physician that isn't part of the insurance network, although with most large insurance networks like Blue Cross/Blue Shield that seems to be much less of an issue than it used to be. For the typical person in a typical year, though, there's almost no thought given to the cost of a medical procedure (why not go to the doctor for those sniffles when it only costs you a $10 co-pay?).

(…)

When consumers are insulated from the cost of a good or service, they aren't going to take the price of that good or service into account when deciding whether or not to purchase it, which means that the normal supply-demand price mechanism isn't going to work. In the long run, this means prices will go up. Of course, it's true that health care itself is a good that isn't necessarily subject to the same market prices as, say, groceries. We all want to live forever, and when we're sick we want to feel better. Nonetheless, when someone else is paying the bill and, as the chart above shows right now someone else (the government and private insurance) is paying 88% of the bill on average, consumers have every incentive to use as much health care as they can.
This remains true today, and it's one of the main reasons why health care cost increases continue to outpace inflation at an astronomical level. By contrast, one need only look at those areas of medical practice that generally aren't covered by insurance. One prominent example of this is laser eye surgery, which is still not covered by most policies except perhaps in extreme cases. Despite that fact, or maybe because of it, the cost of laser eye surgery has declined even as the procedure become more advanced thanks to better technology and additional knowledge that has made it possible to improve the procedures that doctors use in the procedure. Granted, this hasn't necessarily happened for all procedures that aren't usually covered by insurance (see e.g., in-vitro fertilization and fertility clinic services), but it is a good example of how price shopping can impact medical service pricing positively. Any good reform to our medical care/insurance system should seek to introduce some elements of the old system back into the system and give physicians the incentive to be more open and more flexible when it comes to what they charge for routine visits and procedures.
2) Health care costs expanded rapidly due to new technology and new drugs.
The third-party payer issue isn't the only reason that health care costs have increased, of course. Another major factor driving up costs has been the increased used of technology in medical care and the development of new drugs to treat conditions that may have been considered untreatable in the past. On the whole, of course, this is a good thing but it means that medical care, and in turn health insurance, will become more expensive in response. For the most part, I think we can say this is a fair trade-off since it is this technology that has made it possible for people to survive conditions such as cancer that they otherwise might not have survived in the past. At the same time, though, we ought to be careful about several things that make these benefits more expensive than they arguably need to be. This is especially true with regard to prescription drugs, where the patent laws are such that pharmaceutical companies are often able to extend their monopoly power over a drug for far longer than the law intended by finding some new use for it. As a result of that, generic drug manufacturers are handicapped in their ability to compete and consumers (or their insurers, who simply pass the cost along in the form of higher premiums) end up paying artificially higher prices for a longer period than the patent law ever intended. If we're going to address health care costs seriously, we ought to address this issue in a way that can both allow pharmaceutical companies to receive the intended benefit of their patentable discoveries and let consumers benefit from more competition after a reasonable amount of time in which the manufacturer has their patent monopoly.
3) People are living longer and surviving things that used to kill people like cancer, heart attacks, and strokes.
The fact that technology, better drugs, and better medical care have led to people living longer and surviving conditions that otherwise would have been fatal is, of course, a good thing and one of the things we can be most proud of notwithstanding the many problems our health care system has. It's worth remembering, though, that this development does come with costs of all it's own and that those costs need to be covered. Whether its the advanced surgery that prevents an arterial blockage from becoming a heart attack, the drugs that led to remission of cancers that used to be fatal, or the new options in recovery that allow people who have had serious medical problems return to something resembling a normal life, it all costs money and that has to be paid for somehow.  As with the issues surrounding the rise of more technology in medicine, I'm not sure there's a solution here outside of the kind of patent reform I spoke about above, but it's worth recognizing the costs of an improved medical care system that can deal with complex problem far easier than it used to.
In addition to this, of course, is the fact that we're living longer and that means that we're encountering diseases and conditions that weren't very common in the past. Longer life spans mean we're dealing a lot more with end-of-life medical care for conditions such as Alzheimers Disease, which can end up being incredibly expensive. Additionally, end-of-life care can be particularly expensive, especially for cancer patients or elderly patients living in nursing homes and assisted living facilities where they require a significant amount of medical attention but little prospect of returning to a "normal" life. In some cases, this end-of-life care ends up being more harm than good in that it needlessly extends suffering for people who have no reasonable expectation of recovery but are nonetheless forced to suffer through the final stages of life rather than being given the option of dying with dignity, an option currently only available in California and Oregon. Obviously, we want to treat people humanely and comprehensively even at the end of life, but perhaps we need to be asking ourselves if we aren't being too cruel in the process. After all, we don't let our pets suffer in their final days, why do we force the people we love to do so?
I'll end the post here and address remaining points in Part Two, which should come in the next day or two, but which I may hold back on posting until Monday.