Texas GOP Endorses Discredited 'Reparative Therapy' For Gays And Lesbians
The Texas GOP wants to "pray away the gay."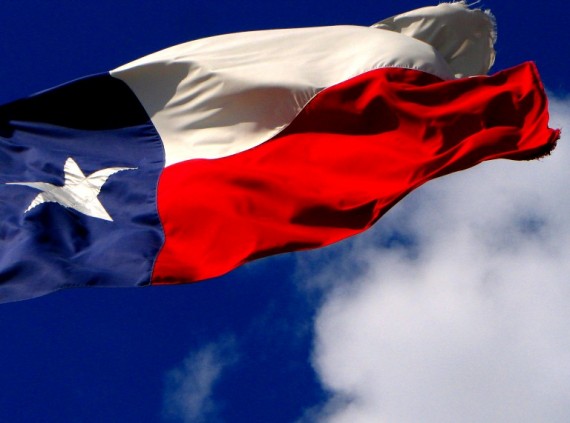 At it's just concluded convention, the Texas Republican Party approved a platform that, among other things, endorses the controversial and largely discredited idea of therapy that supposedly helps people stop being gay:
Texas Republicans have adopted a party platform that includes support for voluntary psychological "therapy" targeted at converting homosexuals to heterosexuals.

Almost 10,000 attendees gathered in Fort Worth at the annual Texas GOP Convention to vote on a platform ahead of the 2016 race for the White House.

Supporters of "conversion" or "reparative" therapy believe the treatment is effective in turning gays straight. California and New Jersey have banned the treatment for minors.

The Texas Republicans' measure states that "We recognize the legitimacy and efficacy of counseling, which offers reparative therapy and treatment for those patients seeking healing and wholeness from their homosexual lifestyle. No laws or executive orders shall be imposed to limit or restrict access to this type of therapy."

Spearheading the endorsement is Cathie Adams, president of the conservative Texas Eagle Forum. She stressed that the measure calls for allowing people to choose the treatment.

"Nothing is mandatory," Adams wrote in an e-mail to CNN on Saturday. "If a person chooses counseling, then it should be made available. California and New Jersey have passed bills OUTLAWING it altogether, which is under litigation. It's a freedom issue."

But an array of professional organizations oppose gay conversion therapy. Such groups include the American Medical Association, the American Psychiatric Association and the American Psychological Association.

"The most important fact about these 'therapies' is that they are based on a view of homosexuality that has been rejected by all the major mental health professions," said the APA, the nation's largest scientific and professional organization representing psychology.

"To date, there has been no scientifically adequate research to show that therapy aimed at changing sexual orientation … is safe or effective."
This so-called therapy, which often has a religious component to it such as in the work that Marcus Bachmann, husband of Congresswoman Michele Bachmann, does at his clinic in Minnesota has been the subject of controversy for some time. There have been many reports of parents who have forced their children into programs like this for religious reasons, convinced that their homosexuality is something that can be "cured" with therapy and enough time spent reading the Bible. Even in cases where the therapy was entered into voluntarily, there have been plenty of reports of patients who came out of the process in worse shape than they were went they went into it. Those reports, especially the ones involving children, are at least part of the reason that states like California and New Jersey have passed laws forbidding licensed therapists from engaging in the therapy, at least on patients under the age of 18. A bill that would impose a similar ban is pending in the state legislature in Illinois.
At the root of this so-called therapy, of course, is the view that homosexuality is either at best something that people choose voluntarily or at worst a mental illness, ideas which have largely been rejected by society as a whole and definitively rejected by the medical profession for the past four decades. On more than one occasion, we've learned of supposedly successful examples of this therapy who realized years later that their efforts to pretend that they were sexually attracted to the opposite sex were a fraud. Indeed, last year Exodus International, one of the most well-known organizations that promoted this so-called "ex-gay" therapy closed its doors after 37 years of operation and issued an apology for promoting an idea that its founders now recognized as fundamentally wrong. On the right, however, the ideas that underlie this "anti-gay therapy" maintain quite a strong hold, and they are enhanced by religion:
[Texas Eagle Forum President Cattie] Adams told CNN in a phone interview she was introduced to reparative treatment by a constituent in her precinct who claimed he was a gay man who is now straight because of such treatment.

"I do not think homosexuals are born as homosexuals," Adams said.

"To say this is an unchangeable thing, there are too many people who've changed their mind about homosexuality. No one can change the color of their skin or change the place they're born, but they can definitely choose their lifestyles," she added.
The issues here are fairly straightforward. As a general rule, I would say that there is nothing that the state can or should do in the case of an adult who voluntarily chooses to undergo this so-called reparative therapy regardless of whether or not it is scientifically valid or good for them. There are plenty of things that we allow adults to do that aren't necessarily good for them and I don't seem much of a reason why this shouldn't be one of them. At the same time, though, I think it is entirely proper to ban therapy such as this when it involves minors who are not legally capable of consenting to such treatment on their own. More often than not, parents who attempt to force this therapy on their children are doing so based on incomplete, scientifically invalid information that is more often based in bias and superstition than it is science. There's no reason why children should be forced to undergo something like this under those circumstances. Additionally, I think it would be entirely proper for the state to place regulations on professionals licensed by the state forbidding them from engaging in this therapy, or at least forbidding them from making any claims that it has psychological, medical, or psychiatric validity. If someone wants to open a "pray away the gay" clinic on their own without putting themselves out there as a licensed professional, that's a different story. If they operate under the imprimatur of the state, though, they shouldn't be permitted to engage in false treatments any more than a physicians should be permitted to engage in false medical treatment.
The platform plank adopted by the Texas GOP is, obviously, motivated by the moves in New Jersey, California, and elsewhere to ban the therapy as applied to minors, and it reads as follows:
Homosexuality must not be presented as an acceptable alternative lifestyle, in public policy, nor should family be redefined to include homosexual couples. We believe there should be no granting of special legal entitlements or creation of special status for homosexual behavior, regardless of state of origin.

Additionally, we oppose any criminal or civil penalties against those who oppose homosexuality out of faith, conviction, or belief in traditional values.We recognize the legitimacy and value of counseling which offers reparative therapy and treatment to patients who are seeking escape from the homosexual lifestyle. No laws or executive orders shall be imposed to limit or restrict access to this type of therapy.
There's more here than just support for s0-called "reparative therapy," of course. This plank also at least implicitly calls for opposition to same-sex marriage, opposition to adoption by gays and lesbians, and opposition to practically any public policy designed to ensure that gays and lesbians are treated equally. It also endorses the idea that religious belief should be a sufficient defense to generally applicable laws against discrimination in public accommodations or services. Obviously, this will be considered great news by the conservative base of the Texas Republican Party, but it just tends to reinforce the idea that the Republican Party is backward and out of step when it comes to issues like this.