Exodus International, 'Curing' Gays Since 1976, Closes
The leader of a ministry that has been trying to cure gays since 1976 has announced that he's gay.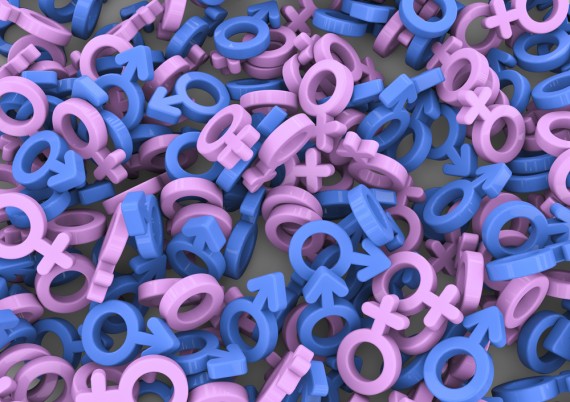 The leader of a ministry that has been trying to cure gays since 1976 has announced that he is shutting the place down. And, incidentally, he's gay.
Exodus's press release, "Exodus International to Shut Down."
Exodus International, the oldest and largest Christian ministry dealing with faith and homosexuality announced tonight that it's closing its doors after three-plus decades of ministry. The Board of Directors reached a decision after a year of dialogue and prayer about the organization's place in a changing culture.

"We're not negating the ways God used Exodus to positively affect thousands of people, but a new generation of Christians is looking for change – and they want to be heard," Tony Moore, Board member of Exodus. The message came less than a day after Exodus released a statement apologizing(www.exodusinternational.org/apology) to the gay community for years of undue judgment by the organization and the Christian Church as a whole.

"Exodus is an institution in the conservative Christian world, but we've ceased to be a living, breathing organism," said Alan Chambers, President of Exodus. "For quite some time we've been imprisoned in a worldview that's neither honoring toward our fellow human beings, nor biblical."

Chambers continued: "From a Judeo-Christian perspective, gay, straight or otherwise, we're all prodigal sons and daughters. Exodus International is the prodigal's older brother, trying to impose its will on God's promises, and make judgments on who's worthy of His Kingdom. God is calling us to be the Father – to welcome everyone, to love unhindered."

For these reasons, the Board of Directors unanimously voted to close Exodus International and begin a separate ministry. "This is a new season of ministry, to a new generation," said Chambers. "Our goals are to reduce fear (reducefear.org), and come alongside churches to become safe, welcoming, and mutually transforming communities."

Local affiliated ministries, which have always been autonomous, will continue, but not under the name or umbrella of Exodus.
Alan Chambers took to the Exodus blog with a simple message: "I Am Sorry."
Our ministry has been public and therefore any acknowledgement of wrong must also be public.  I haven't always been the leader of Exodus, but I am now and someone must finally own and acknowledge the hurt of others. I do so anxiously, but willingly.

It is strange to be someone who has both been hurt by the church's treatment of the LGBT community, and also to be someone who must apologize for being part of the very system of ignorance that perpetuated that hurt. Today it is as if I've just woken up to a greater sense of how painful it is to be a sinner in the hands of an angry church.

It is also strange to be an outcast from powerful portions of both the gay community and the Christian community.  Because I do not completely agree with the vocal majorities in either group and am forging a new place of peaceful service in and through both, I will likely continue to be an outsider to some degree.

[…]

I have heard many firsthand stories from people called ex-gay survivors. Stories of people who went to Exodus affiliated ministries or ministers for help only to experience more trauma. I have heard stories of shame, sexual misconduct, and false hope. In every case that has been brought to my attention, there has been swift action resulting in the removal of these leaders and/or their organizations. But rarely was there an apology or a public acknowledgement by me. 

And then there is the trauma that I have caused. There were several years that I conveniently omitted my ongoing same-sex attractions. I was afraid to share them as readily and easily as I do today. They brought me tremendous shame and I hid them in the hopes they would go away. Looking back, it seems so odd that I thought I could do something to make them stop. Today, however, I accept these feelings as parts of my life that will likely always be there. The days of feeling shame over being human in that way are long over, and I feel free simply accepting myself as my wife and family does. As my friends do. As God does.

Never in a million years would I intentionally hurt another person. Yet, here I sit having hurt so many by failing to acknowledge the pain some affiliated with Exodus International caused, and by failing to share the whole truth about my own story. My good intentions matter very little and fail to diminish the pain and hurt others have experienced on my watch. The good that we have done at Exodus is overshadowed by all of this.

Friends and critics alike have said it's not enough to simply change our message or website. I agree. I cannot simply move on and pretend that I have always been the friend that I long to be today. I understand why I am distrusted and why Exodus is hated. 

Please know that I am deeply sorry. I am sorry for the pain and hurt many of you have experienced. I am sorry that some of you spent years working through the shame and guilt you felt when your attractions didn't change. I am sorry we promoted sexual orientation change efforts and reparative theories about sexual orientation that stigmatized parents. I am sorry that there were times I didn't stand up to people publicly "on my side" who called you names like sodomite—or worse. I am sorry that I, knowing some of you so well, failed to share publicly that the gay and lesbian people I know were every bit as capable of being amazing parents as the straight people that I know. I am sorry that when I celebrated a person coming to Christ and surrendering their sexuality to Him that I callously celebrated the end of relationships that broke your heart. I am sorry that I have communicated that you and your families are less than me and mine. 
John Aravosis is "quite astounded" at this news, which "is rather huge in my world." But he's not satisfied.
Tony Moore can kiss my ass.

These people have been spreading lies for decades, treating people for something that can't be treated, using false "cures," giving false hope, and helping to feed the stigma of being gay, and the pain many felt. I got news for you – there is no "good."  There are no thousands of people "positively affected," unless you mean all the quack faux-scientists and religious right hate-mongers who have profited quite nicely from the climate of anti-gay hate that Exodus International helped buttress.  Yes, they all did quite well, thank you.  The rest of us, not so much.

Let me tell you about someone who wasn't "positively affected."  My cousin was disowned by his parents because he's gay.  And what did his parents do when they first found out about their son?  They sent him some brochures from their priest, for an ex-gay ministry to "cure" him.  These people gave my cousins' parents a false and hate-filled hope, they helped his parents hang on to a rationale for disowning their own son.  Where is the good in that, Alan? Tell me, where?

So spare me the excuses about how only "some" people caused harm.  And spare me the half-hearted apology about how a few bad apples overshadowed all of your "good " work.

The only good that Exodus International ever did was shutting down.

And good riddance.
Joe Jervis is more circumspect:
You can expect celebratory messages from anti-gay groups as Exodus has become one of their most hated enemies ever since Chambers began making conciliatory gestures towards the LBGT community that he so horribly hurt. It remains to be seen what this new "Reduce Fear" group is going to really be about.
I'm more befuddled by the whole thing than anything else. It's incredibly difficult to shake the fundamental belief and value system in which you've been raised, especially if you're surrounded by people likewise steeped in that system. Indeed, even in his apology letter, Chambers hedges:
I cannot apologize for my deeply held biblical beliefs about the boundaries I see in scripture surrounding sex, but I will exercise my beliefs with great care and respect for those who do not share them.  I cannot apologize for my beliefs about marriage. But I do not have any desire to fight you on your beliefs or the rights that you seek. My beliefs about these things will never again interfere with God's command to love my neighbor as I love myself.   
This is a 41-year-old gay man who's married to and has children with a woman. He's finally come to accept that being gay doesn't make him evil and is simply who he is. But, while he seems to understand that being gay isn't a choice, he apparently thinks that living gay remains abhorrent. He's no longer going to actively try to change who others are but he's going to continue to resist his own natural state.
I don't know what label to apply to that. It's surely not "evil."