In Narrow Ruling, Supreme Court Sides With Baker In Same-Sex Wedding Discrimination Case
In an exceedingly narrow ruling, the Supreme Court sided with a Colorado baker who refused to bake a cake for a same-sex wedding reception. However, the ruling did not address the broader issues raised by the case.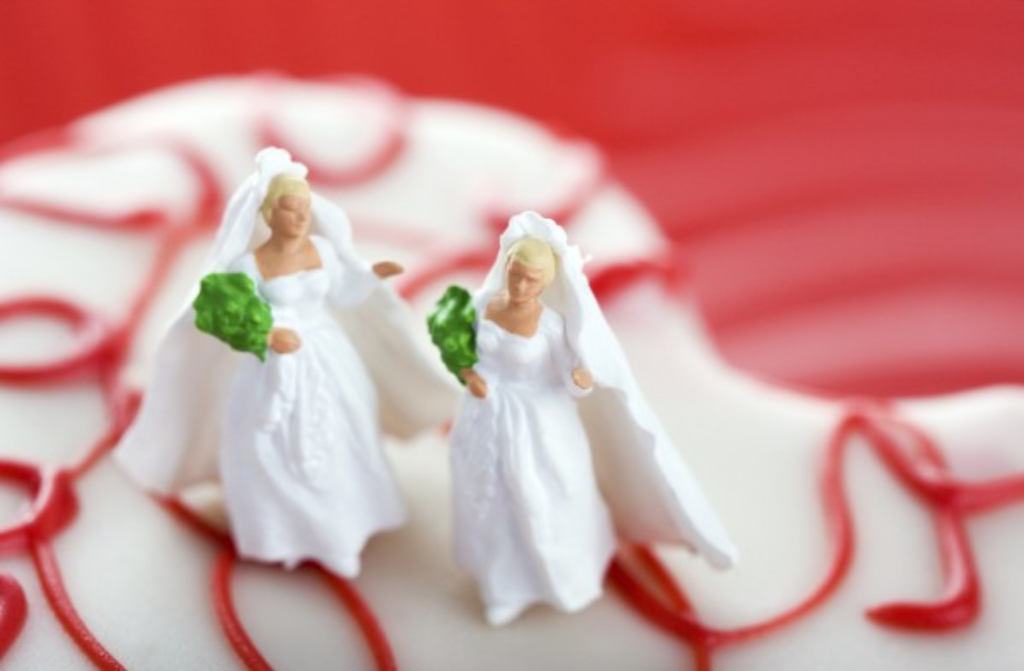 In a legally narrow ruling that ended up drawing a 7-2 vote, the Supreme Court ruled today in favor of a Colorado baker who declined to bake a wedding cake for a same-sex couple on the ground that it violated his religious beliefs. However, the ruling itself is narrow and applies largely only to the facts of this particular case rather than establishing any kind of general rule for such claims going forward:
WASHINGTON — The Supreme Court sided with a Colorado baker on Monday in a closely watched case pitting gay rights against claims of religious freedom.

Justice Anthony M. Kennedy, writing for the majority in the 7-2 decision, relied on narrow grounds, saying a state commission had violated the Constitution's protection of religious freedom in ruling against the baker, Jack Phillips, who had refused to create a custom wedding cake for a gay couple.

"The neutral and respectful consideration to which Phillips was entitled was compromised here," Justice Kennedy wrote. "The Civil Rights Commission's treatment of his case has some elements of a clear and impermissible hostility toward the sincere religious beliefs that motivated his objection."

The Supreme Court's decision, which turned on the commission's asserted hostility to religion, strongly reaffirmed protections for gay rights and left open the possibility that other cases raising similar issues could be decided differently.

"The outcome of cases like this in other circumstances must await further elaboration in the courts," Justice Kennedy wrote, "all in the context of recognizing that these disputes must be resolved with tolerance, without undue disrespect to sincere religious beliefs, and without subjecting gay persons to indignities when they seek goods and services in an open market."

Chief Justice John G. Roberts Jr. and Justices Stephen G. Breyer, Samuel A. Alito Jr., Elena Kagan and Neil M. Gorsuch joined the majority opinion. Justice Clarence Thomas voted with the majority but would have adopted broader reasons.

Justice Ruth Bader Ginsburg, joined by Justice Sonia Sotomayor, dissented.

Though the case was mostly litigated on free speech grounds, Justice Kennedy's opinion barely discussed the issue. Instead, he focused on what he said were flaws in the proceedings before the Colorado Civil Rights Commission. Members of the commission, he wrote, had acted with "clear and impermissible hostility" to sincerely held religious beliefs.

One commissioner in particular, Justice Kennedy wrote, had crossed the line in saying that "freedom of religion and religion has been used to justify all kinds of discrimination throughout history, whether it be slavery, whether it be the Holocaust."

Justice Kennedy wrote that "this sentiment is inappropriate for a commission charged with the solemn responsibility of fair and neutral enforcement of Colorado's anti-discrimination law."

In dissent, Justice Ginsburg said that a few stray remarks were not enough to justify a ruling in Mr. Phillips's favor.

"What prejudice infected the determinations of the adjudicators in the case before and after the commission?" Justice Ginsburg asked. "The court does not say."

But Justice Ginsburg said "there is much in the court's opinion with which I agree," quoting several passages reaffirming gay-rights protections.

"Colorado law," Justice Kennedy wrote in one, "can protect gay persons, just as it can protect other classes of individuals, in acquiring whatever products and services they choose on the same terms and conditions as are offered to other members of the public."
Amy Howe summarizes the opinion at SCOTUSBlog:
The Supreme Court ruled today in favor of Jack Phillips, a Colorado baker who refused to make a custom cake for a same-sex couple because he believed that doing so would violate his religious beliefs. This was one of the most anticipated decisions of the term, and it was relatively narrow: Although Phillips prevailed today, the opinion by Justice Anthony Kennedy rested largely on the majority's conclusion that the Colorado administrative agency that ruled against Phillips treated him unfairly by being too hostile to his sincere religious beliefs. The opinion seemed to leave open the possibility that, in a future case, a service provider's sincere religious beliefs might have to yield to the state's interest in protecting the rights of same-sex couples, and the majority did not rule at all on one of the central arguments in the case – whether compelling Phillips to bake a cake for a same-sex couple would violate his right to freedom of speech.

(…)

Kennedy, the author of some of the court's most important gay-rights rulings, began by explaining that the case involved a conflict between two important principles. On the one hand, society has recognized that "gay persons and gay couples cannot be treated as social outcasts or as inferior in dignity and worth," and their rights are protected by the Constitution. On the other hand, "the religious and philosophical objections to gay marriage are protected views and in some instances protected forms of expression." But even if those objections are protected, Kennedy explained, the Supreme Court's precedents make clear that in some cases the right to the free exercise of religion is not absolute and can instead be limited by neutral laws that apply to everyone. It is clear, Kennedy continued, that in at least some scenarios sincerely held religious beliefs can trump such laws – for example, a member of the clergy who objects to same-sex marriage cannot be required to perform such marriages. But at the same time, Kennedy explained, the exception cannot be allowed to swallow the rule, with the result that "a long list" of people would be allowed to refuse to provide services for same-sex marriages.

In this case, Kennedy suggested, Phillips found himself on the horns of a dilemma: Because he regarded his craft as one in which he uses "his artistic skills to make an expressive statement," making a cake for a same-sex couple would require him to convey a message that is inconsistent with his religious beliefs. This dilemma was further complicated, Kennedy noted, by the "background of legal principles and administration of the law in Colorado at that time": Colorado did not recognize same-sex marriages, and state law also gave Phillips "some latitude to decline to create specific messages the storekeeper considered offensive."

But the critical question of when and how Phillips' right to exercise his religion can be limited had to be determined, Kennedy emphasized, in a proceeding that was not tainted by hostility to religion. Here, Kennedy observed, the "neutral and respectful consideration to which Phillips was entitled was compromised" by comments by members of the Colorado Civil Rights Commission. At one hearing, Kennedy stressed, commissioners repeatedly "endorsed the view that religious beliefs cannot legitimately be carried into the public sphere or commercial domain, implying that religious beliefs and persons are less than fully welcome in Colorado's business community." And at a later meeting, Kennedy pointed out, one commissioner "even went so far as to compare Phillips' invocation of his sincerely held religious beliefs to defenses of slavery and the Holocaust." "This sentiment," Kennedy admonished, "is inappropriate for a Commission charged with the solemn responsibility of fair and neutral enforcement of Colorado's anti-discrimination law—a law that protects discrimination on the basis of religion as well as sexual orientation." Moreover, Kennedy added, the commission's treatment of Phillips' religious objections was at odds with its rulings in the cases of bakers who refused to create cakes "with images that conveyed disapproval of same-sex marriage."

Here, Kennedy wrote, Phillips "was entitled to a neutral decisionmaker who would give full and fair consideration to his religious objection as he sought to assert it in all of the circumstances in which this case was presented, considered, and decided." Because he did not have such a proceeding, the court concluded, the commission's order – which, among other things, required Phillips to sell same-sex couples wedding cakes or anything else that he would sell to opposite-sex couples and mandated remedial training and compliance reports – "must be set aside."
Perhaps the most important thing to get out of the way here is to discuss what the Court did not rule, and what issues still remain open to being decided in future cases. At least in some of the initial reactions to this decision, I'm noticing that people on one side of this issue or the other are either hailing  for damning the ruling today because of the outcome and that largely mistaken belief that it establishes a general rule that will be applicable to similar cases going forward, and that it means that businesses would be free to discriminate against same-sex couples even in jurisdictions where such discrimination is clearly barred by applicable anti-discrimination laws. Ilya Shapiro at Cato's @Liberty Blog, for example, seems to come away largely disappointed that the Court did not issue a broader ruling that addressed both the religious liberty and the free speech claims asserted by the baker. On the other side of the ideological divide, one of the best examples of this somewhat over-the-top reaction to the Court's ruling comes from Ian Millhiser at Think Progress who is I would argue overly hostile to the Court's opinion because it seems to give special protection to religious objections to generally applicable laws. As German Lopez notes at Vox, this is not what the Court ruled today, and in many respects, the outcome here is based on the specific case that was before the Court and the manner in which the claims were treated by the Colorado Civil Rights Commission. Because of this, the applicability of this ruling going forward is arguably quite limited, and it's entirely possible that a future case will rule against a similarly situated business owner.
Specifically, the Court did not rule that religious freedom trumps public accommodation laws as a general rule. This would have been a broad ruling not unlike the Court's previous rulings in cases impacting LGBT rights and other similar issues, and it would have likely meant that future efforts to charge a business operator who refused to provide goods or service for a same-sex wedding ceremony or reception would fail as a matter of law. Such a ruling would have required the Court to reach what seemed as though it was the central issue the case, the question of whether or not a religious liberty or free speech claim can be the basis for a special exception to a generally applicable law.
As I noted in my posts when the Court accepted this case for argument last June and when it heard oral argument in the case in December, on that specific issue the law did not appear to be on the side of the baker at all based primarily by Court rulings in three cases that stretch back nearly thirty years.
In the 1990 case Employment Division v. Smith,  for example, the Court ruled against a Native American who tested positive for the use of peyote despite the claim that using the drug was part of a religious ceremony should exempt him from a state policy that barred unemployment insurance to someone who was terminated due to an illegal act such as drug use. The Court's majority opinion in that case, which was written by Justice Scalia and joined by conservatives such as William Rehnquist and Anthony Kennedy, essentially held that a claim of religious liberty was not sufficient to provide someone with an exemption from a generally applicable law that was not directed at a specific religious faith or at religious practice in general. In other words, a claim of religious liberty does not trump a generally applicable law in which the government has a compelling law and where the law in question is narrowly tailored to address that interest. Then, in 2011 in Christian Legal Society v. Martinez, the Court upheld a policy by the University of California Hastings College of Law that barred officially sanctioned student organizations from discriminating based on a prospective member's status or beliefs. In that case, Kennedy joined in a majority opinion written by Justice Ginsburg and backed by the Court's liberal wing and filed his own concurrence. In that case, the student organization argued that its Christian beliefs were sufficient justification for barring prospective members who engaged in "unrepentant homosexual conduct" or otherwise supported ideas such as same-sex marriage or LGBT rights. In his concurrence, Kennedy specifically argued that the interest in barring discrimination outweighed the First Amendment rights of the student organization. Finally, just last year in Expressions Hair Design v. Schneiderman held that a law "does not violate the First Amendment because it has an effect on speech that is "only incidental to its primary effect on conduct." Based on these rulings, a broader ruling by the Court would seem to have likely come out against the baker.
In addition to the religious liberty issue, the Court also declined to address another issue that had been raised by the baker on appeal, namely the argument that creating a wedding cake was a form of expressive, artistic, expression that cannot be compelled pursuant to the First Amendment. This is a similar claim to the one raised by a New Mexico photographer who had declined to provide services to a same-sex couple. In that case, the photographer raised both religious-based objections and an objection based on the argument that photography is an art form protected by the free speech provisions of the First Amendment but that claim was rejected by the trial court and by the New Mexico Supreme Court. The photographer then sought review of the matter in the Supreme Court, but that petition was rejected and the ruling below still stands as the state of the law in New Mexico.
Instead of tackling these broader issues, the Court limited its ruling to the specific case before it and the finding that in issuing the ruling, the Court below, the Colorado Civil Rights Commission, made two fatal mistakes. The first was that it did not give due consideration to the baker's religious liberty claims, to begin with. Instead, as Kennedy notes in his opinion, the Commission displayed an open hostility toward those beliefs that was inappropriate for what is supposed to be a neutral forum. As noted above one of the members of the Commission essentially equated the baker's religious beliefs to a defense of slavery or the Holocaust. Justice Kennedy ruled that this was not the kind of neutral consideration that a forum such as the Commission, which it should be noted is composed of political appointees most of whom do not appear to have legal training, should take in cases such as this. Instead, it  showed "a clear and impermissible hostility toward the sincere religious beliefs [of the baker]." Second, and no doubt due to the aforementioned hostility, the Commission failed to properly weigh the baker's interest in his religious liberty rights against the government interest in enforcing duly enacted and generally applicable laws against discrimination. Had it done so, it's possible that the outcome of this case would have been different. Essentially, the Court ruled that Colorado can use anti-discrimination laws to protect LGBT citizens, but those laws "must be applied in a manner that is neutral toward religion." Since that did not happen here, the Court ruled that the baker's rights had been violated and the ruling in the case was reversed.
Eugene Volokh notes that the resolution of the broader issue will have to await future cases:
Applying antidiscrimination laws to a baker simply because he violated those laws, the Court said, might be constitutional (depending on whether that violates the Free Speech Clause, a matter on which the majority did not opine). Applying them because you find discrimination generally to be "despicable" would likewise not be impermissible religious discrimination. (Most laws are based on a judgment that the forbidden actions are wrong, and some based on a judgment that the actions are despicable; that does not make them impermissible discrimination against the religious, even if many of those who engage in those actions belong to a particular religion or set of religions.) But applying the laws because you find the defendant's religious views or statementsto be "despicable" may be impermissible religious discrimination, and 7 Justices so found, based on this statement and several others.

This is a legitimate basis, to be sure, for deciding the case (though Justices Ginsburg and Sotomayor disagreed that such discrimination against the religious was showin this particular case). But it is a basis that will have little effect on other such same-sex wedding service provider cases, especially when government commissioners realize they shouldn't say more about religion than is necessary to deal with the particular religious objections raised in those cases. (In many such cases, there are religious exemption claims raised under state statutory or constitutional religious exemption regimes, such as state Religious Freedom Restoration Acts, and those require some discussion about whether the claimant's religious beliefs are sincerely held, and whether the claimant's beliefs forbid him from doing what the law requires.)
What all of this means, of course, is that it will take future cases that raise facts similar to those raised here to get close to an answer to the question of where the lines between anti-discrimination laws and religious liberty claims should be drawn. Until that time, though, the case does stand as something of an instruction book for forums that will be presented with these cases in the future about how they need to handle the religious liberty claims that a business owner may assert as a defense to a claim of discrimination, whether its based on sexual orientation or any other classification protected by the law. It may well turn out that, in one or more of those future cases, this Court or a future Court will decide that generally speaking, the government's interest in enforcing these types of laws outweighs the religious liberty claims assert much as it did in the Smith and Christian Legal Society cases noted above. For now, though, the baker has been handed a victory that seems justified by the specific facts of this case.