Court Holds That Wedding Photographer Cannot Refuse Service To Gay Couples
A case out of New Mexico presents an interesting collision of First Amendment rights and anti-discrimination values.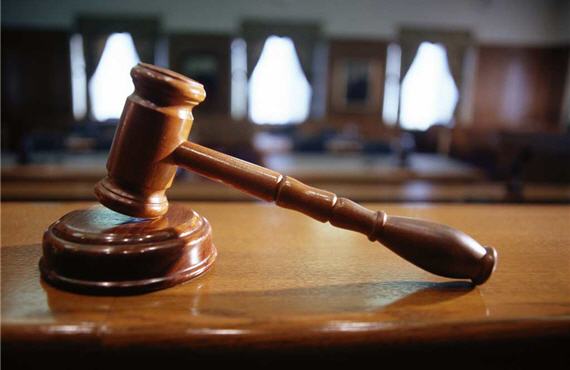 Marking what is likely the end of a legal battle that has lasted for the past seven years, the New Mexico Supreme Court has ruled that an Albuquerque wedding photographer can be held liable under the state's anti-discrimination laws for refusing to provide service to a same-sex couple:
The New Mexico Supreme Court on Thursday affirmed a decision against a photography studio that was sued after refusing to photograph a same-sex couple's commitment ceremony in 2006, saying the First Amendment does not permit businesses that offer services for a profit to choose whom to serve.

In its opinion, the court said that refusing to photograph a same-sex couple's commitment ceremony "is no different than refusing to photograph a wedding between people of different races."

Jonathan and Elaine Huguenin, the owners of the studio, Elane Photography, in Albuquerque, oppose same-sex unions. In court papers, the Huguenins argued that they did not want to convey through pictures a conflicting "understanding of marriage," and given that photography is a means of artistic expression, they were free to decide whom they want to photograph.

In a statement, a lawyer for the Huguenins, Jordan W. Lorence of the Alliance Defending Freedom, a legal advocacy group based in Washington, said, "America was founded on the fundamental freedom of every citizen to live and work according to their beliefs and not to be compelled by the government to express ideas and messages they decline to support."

Central to the dispute was the interpretation of the New Mexico Constitution's Human Rights Act, revised in 1972 to offer equal protection to people regardless of sexual orientation. It is the same provision invoked by gay and lesbian couples arguing for the legalization of same-sex marriage in New Mexico.

The court's five justices were unanimous in their ruling, upholding a 2012 decision by the State Court of Appeals.
As I noted, this case has been something of a cause celebre among opponents of same-sex marriage who have pointed to it, as well as a handful of other decisions involving similar laws from other parts of the United States and some originating in foreign nations. The case supports, they claim, the idea that legalizing same-sex marriage will cause the religious liberties of American citizens who oppose same-sex marriage for religious reasons similar to the way that the Affordable Care Act's contraceptive coverage mandate allegedly violates the religious liberties of employers who are opposed to contraceptives for religious reasons. Indeed, the reaction on the right to this decision has mirrored many of those arguments. Over at National Review, for example, John Fund sees the case as "winnowing down religious liberty," while Kathryn Jean Lopez wonders if religious liberty will survive same-sex marriage. However, as Rod Dreher notes, this was a case that involved more than just religious liberty:
Note well that the libertarian Cato Institute and prominent law professors Eugene Volokh and Dale Carpenter — all supporters of same-sex marriage — had filed a friend of the court brief on behalf of the photographers, arguing that artists must not be compelled by the state to use their talent in ways that violate their conscience. There is simply no way not to see photography as an art. The New Mexico court disagreed. New Mexico does not have same-sex marriage; the ruling was not on marriage law, but anti-discrimination law. Still, the importance of this ruling is that it's another example of courts establishing in jurisprudence that homosexuality is exactly like race for purposes of non-discrimination — that is, that the only reason to discriminate against homosexuals is irrational animus, as the US Supreme Court has been holding.

I would have granted First Amendment protection to an artist wishing to discriminate on the basis of race, or any other protected category. To compel a writer, photographer, painter, composer, or what have you, to put her talent into the service of something that violates their conscience is a serious wrong. If a gay photographer believed in good conscience that he could not photograph the wedding of Christian fundamentalists, then I think he absolutely should have the right to refuse, on First Amendment grounds.
Jonathan Turley is similarly troubled by the decision:
In the end, I remain torn by this ruling. I see the logic and the precedent for the decision. However, I have lingering discomfort with a required expressive act like photography. It is in my view a close question and I would love to read the thoughts of our blog on the issues. There may be no way to accommodate such expressive rights in a public accommodation law. However, that would require deeply religious businesses to either shutdown or engage in ceremonies that they find morally objectionable. It is a tough call despite my long-standing support for same-sex marriage and gay rights. What do you think?
In the end, there are actually two ways to approach this case. One could take the position that Fund and Lopez do that there should be some kind of blanket protection for people who have religious qualms about same-sex marriage such that no vendor should be required to provide services to such an event. This would apply as much to a baker, caterer, or bartender as it would to a photographer. It would also mean that a dining facility owned by someone with strong religious beliefs could refuse to make its venue available for a same-sex wedding reception. However, as Jazz Shaw notes, once you make the argument that there ought to be a right for private business owners to discriminate, it's hard to see where the line stops:
When you raise the specter of "reserving the right to refuse service" in private enterprise, one of the first images evoked is the famous Whites Only Lunch Counter. Now, if you are one of the hardest of the hard core, Big L Libertarians, you'll claim that this is still too great of an intrusion of government control on private enterprise. The argument goes that the owner will prosper or suffer as a result of the policy as the market dictates. Black diners clearly need to eat, so other competition will rise to fill that vacuum. And in the extreme case, enough people will be angered by the policy that the restricted lunch counter will be driven out of business. It's the Invisible Hand in action.. it either high fives your or smacks you down.

But still, that image makes many, many people feel extremely uncomfortable. Maybe the government has to step in.
That was certainly the determination that was made in the 1960s when the Civil Rights Act of 1964 was passed and private discrimination o the type that had been a part of the South for generations was outlawed. In that case, there's a very compelling case that Federal action was necessary because the private discrimination was tied up in an entire social and legal framework known as Jim Crow that would have made the libertarian solution next to impossible to achieve. Should that same rule apply to discrimination against homosexuals? New Mexico has made the determination that it should, but many other states have not and neither has the Federal Government.
Rather than looking at this as a general attack on anti-discrimination laws, though, it strikes me that a better approach would be to look at the First Amendment issues that Dreher and Turley raised in their posts, and which were a prominent part of the amicus brief filed by the Cato Institute and Professor Volokh. There is no question that photography is an art form, and that a wedding photographer quite often uses artistic judgment in how they stage and develop the photographs that they create for their clients. That's why the work of a professional photographer is so different from the snapshots that your Uncle Mel took at the reception, one involves the use of artistic talent as a service that is being provided for a fee, the other doesn't. What this case really asks, then, is should an artist be forced to create a work of art of anyone, or should they be free to refuse service in particular cases?  Answering yes to this question would preserve artistic freedom, but it would also mean that anti-discrimination laws such as the one in New Mexico would still be applicable to ordinary vendors such as bakers, caterers, and reception hall owners. In the end, that strikes me as a pretty fair solution to this dilemma.
Here's the court's opinion, though, decide for yourself: