Americans Becoming Less Christian And Less Religious, Survey Says
A new survey shows that Americans are becoming less Christian, and less religious overall.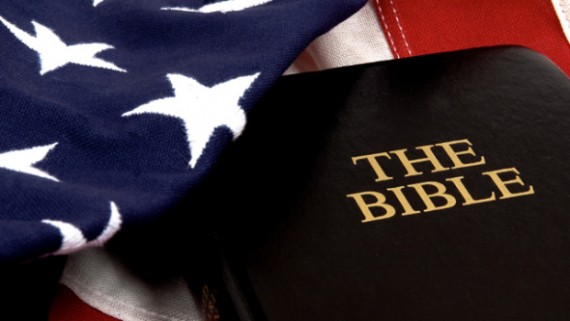 A new survey from the Pew Center finds some profound and interesting changes in the religious beliefs of Americans, and signs that things will change even more dramatically as the millennials come of age:
The Christian share of adults in the United States has declined sharply since 2007, affecting nearly all major Christian traditions and denominations, and crossing age, race and region, according to an extensive survey by the Pew Research Center.

Seventy-one percent of American adults were Christian in 2014, the lowest estimate from any sizable survey to date, and a decline of 5 million adults and 8 percentage points since a similar Pew survey in 2007.

The Christian share of the population has been declining for decades, but the pace rivals or even exceeds that of the country's most significant demographic trends, like the growing Hispanic population. It is not confined to the coasts, the cities, the young or the other liberal and more secular groups where one might expect it, either.

"The decline is taking place in every region of the country, including the Bible Belt," said Alan Cooperman, the director of religion research at thePew Research Center and the lead editor of the report.

The decline has been propelled in part by generational change, as relatively non-Christian millennials reach adulthood and gradually replace the oldest and most Christian adults. But it is also because many former Christians, of all ages, have joined the rapidly growing ranks of the religiously unaffiliated or "nones": a broad category including atheists, agnostics and those who adhere to "nothing in particular."

(…)

Over all, the religiously unaffiliated number 56 million and represent 23 percent of adults, up from 36 million and 16 percent in 2007, Pew estimates. Nearly half of the growth was from atheists and agnostics, whose tallies nearly doubled to 7 percent of adults. The remainder of the unaffiliated, those who describe themselves as having "no particular religion," were less likely to say that religion was an important part of their lives than eight years ago.

The ranks of the unaffiliated have been bolstered by former Christians. Nearly a quarter of people who were raised as Christian have left the group, and ex-Christians now represent 19 percent of adults.

Attrition was most substantial among mainline Protestants and Roman Catholics, who have declined in absolute numbers and as a share of the population since 2007. The acute decline in the Catholic population, which fell by roughly 3 million, is potentially a new development. Most surveys have found that the Catholic share of the population has been fairly stable over the last few decades, in no small part because it has been reinforced by migration from Latin America.

Not all religions or even Christian traditions declined so markedly. The number of evangelical Protestants dipped only slightly as a share of the population, by 1 percentage point, and actually increased in raw numbers.

Non-Christian faiths, like Judaism, Islam and Hinduism, generally held steady or increased their share of the population, reaching 5.9 percent of adults, up from 4.7 percent in 2007. Jewish adherence was steady at 1.9 percent of adults, a statistically insignificant increase of 0.2 percentage points from 1.7 percent in 2007. Adherence to Islam grew faster than any other major religious affiliation, rising by 0.5 percentage points over the last eight years, but Muslims still represent just 0.9 percent of adults in the United States.

Younger adults have been particularly likely to join the unaffiliated in recent years. In 2007, 25 percent of 18-to-26-year-olds were unaffiliated; now 34 percent of the same cohort is unaffiliated.

But the unaffiliated share of the population is increasing among older Americans as well. The Christian share of the population born before 1964 has dipped by 2 percentage points since 2007.
These results don't mean that America is on the verge of becoming even more of a European-style secular society, of course. Even with these declines in people identifying themselves as Christian, which occurred most dramatically among so-called "mainline" Protestants and Catholics, Christianity in one form or another remains the predominant religious faith in the United States. Additionally, church attendance in the United States remains at far higher rates than it does any other similarly advanced nation and that's likely to be true for the foreseeable future. It's also worth noting that, when you add in members of non-Christian religions, the number of people who could arguably be called either agnostic or atheist still remains a minority of the population. In fact, it's probably the case that the segment of the population which Pew classifies as "unaffiliated" isn't necessarily purely atheist or agnostic. Many of these people likely have some idea of what they consider a higher power or some sense of "spirituality." However it's likely a largely secular sense of  spirituality that can't be identified as being affiliated with any major faith. Additionally, these would be people who don't see regular church attendance or adherence to what Evangelical Christians would call "traditional" Christian morality or social codes as being necessary. This is one reason, I think, why the general public has become so quickly accepting of something such as same-sex marriage. The fact that homosexual relationships are condemned in some portion of the Bible doesn't mean very much to them, especially when it comes up against the fact that they have come to know gays and lesbians personally.
All that being said, the survey does show that an increasing number of young Americans do in fact say that they don't believe in any kind of God at all, According to the survey, as many as 25% of people born after 1980, which actually encompasses part of Generation X as well as the "Millennials" depending upon which demographer you're talking to, do not adhere to any religious beliefs at all. This is much higher than the 11% of baby boomers who respond in this way, and the 7% of those born between 1928 and 1945. This causes people like Rod Dreher to respond rather predictably, but in this case I think that his response is probably not far off the mark. Absent some kind of vast social change, these non-religious people are unlikely to become religious later in their life and it's unlikely that their children are going to be very religious either. That means that the trend that we see playing itself out in this poll is going to become more pronounced, and there will be more Americans who don't identify as either Christian or particularly religious.
In other words, what we are likely seeing here is the beginning of an accelerating trend of even further secularization in the United States. To a large degree, this has been happening for a very long time. Laws based in religious belief or practice that used to be quite common, such as those that required businesses to remain closed on Sundays, or forbid the sale of items such as alcohol on Sundays, have increasingly fallen by the wayside. Similarly, issues such as premarital sex, homosexuality, and a whole host of other issues that used to be considered taboo are now viewed in a different light. Even something that most people believe is wrong, such as a married person having an affair, is generally seen as wrong not because it says that its wrong in some book somewhere, but because it involves a violation of trust and honesty and causes real psychic harm to another individual. That's not to say that this is true of all Americans, of course, but to a much larger degree than ever before there seems to be a sense that traditional religion isn't really necessary to living a fulfilling, happy, and moral life.
The Pew survey doesn't really get into trying to explain why we're seeing these changes, of course. That will be something for sociologists and others to ponder over the coming years. However, in a piece that was published before the survey was released, Tufts University Professor Daniel Dennett argues that one of the main factors behind this phenomenon is the fact that people have basically discovered that they don't need religion:
Could anything turn this decline around? Yes, unfortunately. A global plague, a world war fought over water or oil, the collapse of the Internet (and thereby almost all electronic communication) or some as-yet unimagined catastrophe could throw the remaining population into misery and fear, the soil in which religion flourishes best.

With hardly any significant exceptions, religion recedes whenever human security and well-being rises, a fact that has recently been shown in numerous studies, but was suspected by John Calvin in the 16th century. He noted that the more prosperous and comfortable his Genevans became, the less dependent they were on church. Presumably, those who deplore the decline of religion in the world today would not welcome the sort of devastation and despair that could give religion its second wind.

There is no other plausible scenario that could halt the slide, for a fairly obvious reason: the recent rapid growth of mutual knowledge, thanks to the global spread of electronic and digital communication.

Any institution—just like a person or an organism—depends on a modicum of privacy in which to conduct its business and control its activities without too much interference and too many prying eyes. Religious institutions, since their founding millennia ago, have managed to keep secrets and to control what their flocks knew about the world, about other religions and about the inner workings of their own religion with relative ease. Today it is next to impossible.

What is particularly corrosive to religion isn't just the newly available information that can be unearthed by the curious, but the ambient knowledge that is shared by the general populace.
Although he doesn't explicitly say it here, what Dennett is clearly referring to, of course, is the spread of education and knowledge, both in the formal sense through schooling and in other ways. Once people start becoming more exposed to knowledge about the world around them, it becomes harder for them to continue to hold on to a system of belief that really only survives if it closes out the outside world. This isn't to say that people who are religious are less intelligent, or ignorant about the world around them. Indeed, even today there are many profoundly intelligent people who are also deeply religious, and it would be foolish to deny the role of institutions such as the Catholic Church in preserving knowledge in the past and spreading it to the masses. However, it seems undeniable that the more education, more prosperous, and safer a society is, the less religious it tends to be. It's a phenomenon that has been ongoing since at least the Renaissance, of course, and at various times religious institutions have adapted their beliefs to confirm to the modern world, but in today's day and age it seems as though an increasing number of people have come to the conclusion that religion doesn't really teach them anything about the world after all. The rise of technology likely plays a large role in how quickly the change seems to be happening now, but whatever the cause it seems as though it is something of an irreversible process.
None of this is to say that religion will disappear from American life any time soon, or that it ever will, but it's likely to become something far different than what it is today just as modern Christianity is profoundly different from what existed in Europe during the Middle Ages. Or, as Emma Green puts it in The Atlantic, Americans will adapt religion to their own purposes:
The most important caveat to keep in mind in reading this survey is that religion, and particularly Christianity, is not losing its overall influence in American culture. Culture-war rhetoric often implies an epic battle between Christian conservatives and the creep of secularity; in general, that narrative is an oversimplification of American religion. But what these numbers do suggest is that Americans are claiming more latitude how they practice their faiths. Religious influence is slowing becoming disaggregated, so that the Catholics or the Baptists or the Latter-day Saints don't necessarily keep their flocks for the duration of their lives, in this world or the next. There may be a growing number of people for whom religion is irrelevant, but this is less true within some parts of the population that are growing most rapidly, particularly the Hispanic community. America continues to be a nation under God—just with more flexibility in how its citizens choose to worship.
This won't make Evangelicals, or those who consider themselves strong in their faiths, very happy, of course, and we'll likely see more people like Dreher who seem obsessed with the notion that their faith is about to come under attack. That won't be true, of course, but their faith will have to deal with the fact that it is being more strongly challenged and rebutted than at any other time in American history. That's probably not the world they'd like to live in, but it doesn't seem like there's very much they will be able to do about it.