The Constitution Makes A Successful Third-Party Presidential Run Unlikely
The way we elect Presidents make it unlikely that a third-party candidate like Howard Schultz could ever actually win the the Presidency.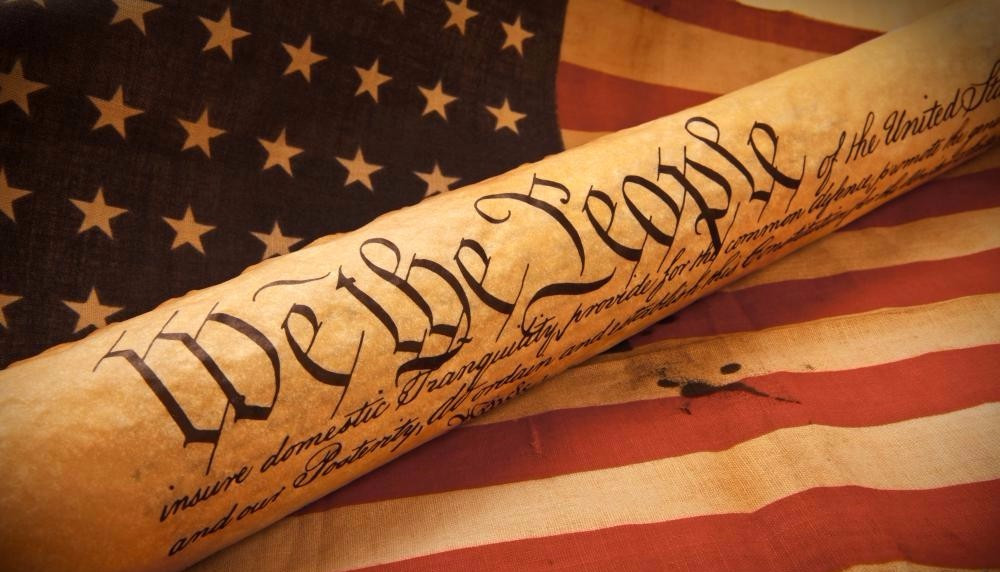 As the largely negative reaction to the announcement by Starbucks founder Howard Schultz continues, Sam Feist explains why a third-party candidacy for President is largely doomed to fail:
There are two scenarios that could unfold as a result of a strong third-party challenger and both of them end up with Trump's re-election because of one major factor: the Constitution of the United States.

With the elections of 2016 and 2000 still fresh in the minds of a lot of voters, most Americans have a basic awareness of the Constitution's rules for how presidents are elected: whoever wins the majority of electoral votes becomes president. Today, there are 538 votes in the Electoral College based on the make-up of Congress (which has 435 House members and 100 senators) plus three more votes for the District of Columbia. The candidate who wins 270 or more electoral votes — a simple majority of that 538 — will win the presidency.

What is less well understood is the procedure for choosing a president when nobody wins that 270-vote majority. The Constitution includes a clear remedy: the president is chosen by the House of Representatives. But instead of 435 members of the House simply voting to choose the president, each state's delegation votes as a block. That means the 53 House members from California all combined have the same number of votes as the lone House member from Alaska: one.

Even though the new 116th Congress has a Democratic majority in the House, Republicans actually control more state delegations. Currently, 26 states have Republican-majority delegations, 22 states have Democratic-majority delegations and 2 states are tied. So if the current House of Representatives were to select a president with each state having one vote, the Republican would surely win.

Imagine the following hypothetical Electoral College outcome on Election Day 2020: Republican Donald Trump with 130; Independent

Howard Schultz with 190; and the Democratic nominee with 218. Despite Trump winning the least number of electoral votes in this scenario, if the makeup of Congress remains the same, the winner of the presidency would be Trump.

This is why Democrats are so concerned about an independent candidacy by a moderate Democrat like Schultz. There are two principal scenarios in which Schultz can help re-elect Trump.

The first scenario is the "John Quincy Adams" scenario, which mimics the hypothetical scenario above but is notable because it actually happened. In the election of 1824, Andrew Jackson won the popular vote and 99 electoral votes, which was more than any other candidate. John Quincy Adams came in second place with 84 electoral votes. Two other candidates earned 41 and 37 electoral votes, respectively. Because of the electoral votes won by the third and fourth place candidates, no single candidate had won the majority of votes needed for election (it was 131 electoral votes at the time). Ultimately, the House, with each state casting one vote, chose Adams to be president, even though he had earned fewer popular votes and fewer electoral college votes than Jackson.

The second scenario is the "Ralph Nader" scenario in which a left-of-center candidate doesn't actually win any Electoral College votes, but siphons off votes from the Democratic candidate thereby helping the Republican to win. This is what happened in 2000 as liberal Green Party nominee Nader received 97,488 votes in Florida, which was more than enough to deprive Vice President Al Gore from winning the state. Gore went on to lose Florida to then-Texas Gov. George W. Bush by only 537 votes and the Florida loss cost Gore the presidency in the Electoral College. Some argue that Green Party nominee Jill Stein may have done the same thing to Clinton in 2016. Stein received more votes in Wisconsin, Michigan and Pennsylvania than the margin of Clinton's loss in each of those states. In other words, if all of the Stein voters had instead voted for Clinton, then Clinton would have won those three states and would have been elected president. (​Some have suggested that Texas businessman Ross Perot hurt the candidacy of then-President George H.W. Bush when he pulled nearly 19% of the popular vote in the 1992 election. Exit polls and pre-election polls showed he didn't do that. Instead, Perot pulled an even amount of support from Bush and then-Arkansas Gov. Bill Clinton, who won the three-way race.)

(…)

As much as Americans may say that they desire a viable third-party option, the Founding Fathers designed the Constitution in a way that makes it almost impossible to have three viable parties competing in a presidential election without the House getting involved. If the make-up of the House is similar in 2020 and three candidates divide up the Electoral College, then the result will likely yield a Republican president. And, right now, that's probably not the result those Americans seeking another option are hoping for.
The "John Quincy Adams" scenario as Feist calls it has actually happened twice in American history. In addition to Adams's election in 1824, which proved to be so controversial that it essentially led to the end of what was left of the Federalist Party and the birth of the Democratic Party four years later when Jackson defeated Adams in his bid for re-election, it also occurred a quarter century earlier. The Election of 1800, which was ostensibly between Thomas Jefferson and incumbent President John Adams, led to a result where Jefferson had 73 Electoral Votes and Adams had 65 Electoral Votes, meaning that Jefferson and his ostensible running mate Aaron Burr both had 73 Electoral Votes, meaning that the election was thrown into the House of Representatives due to the tie vote between Jefferson and Burr, who were both members of the same party. In any case, it took the House of Representatives 36 ballots to select Jefferson as President due largely to the political maneuvering of Alexander Hamilton, who preferred his political rival Jefferson over his personal enemy Burr and urged Federalist Members of Congress to back the Virginian. This mess led to the adoption of the 12th Amendment, of course, but it was only 24 years later that yet another election into the House. Since then, we've fortunately not come close to such a situation but it isn't hard to see how a strong third-party challenge that resulted in an independent candidate winning even just a handful of Electoral College votes resulted in throwing the election into the House. For the reasons Feist notes, the result would be utter chaos and, most likely, would mean the re-election of President Trump.
As I noted yesterday, though, the "Ralph Nader" scenario that Feist cites is actually the more likely outcome of a candidacy like Schultz's. In that scenario, Schultz would just need to draw enough votes from one candidate or the other, or both, to cause a state that otherwise would have gone for a Democratic or Republican candidate to flip to the other side. This, arguably, is at least part of what happened in the 2016 election where more than 130,000 people in Wisconsin, Michigan, and Pennsylvania voted for Green Party nominee Jill Stein in states where a change of a mere 77,741 votes would have resulted in a Clinton victory in the Electoral College. Granted, there are probably many people who voted for Stein — and Libertarian Party nominee Gary Johnson, who received more than 425,000 votes in these three states — who would not have voted had she not been on the ballot, but it's likely that most of the Green Party voters would have been more inclined to support Clinton than Trump. In any case, the point is that a candidate like Schultz is more likely than not to draw anti-Trump voters away from the Democratic candidate in 2020, and in so doing he is likely to help the President and hurt the Democrats. To the extent the people inclined to support Schultz care about defeating Trump in 2020, this ought to give them some pause.
There are other scenarios that are possible, of course. Somehow, a candidate like Schultz could find a way to win an outright Electoral College majority, but given the number of states that are solidly red or solidly blue in Presidential election years that seems to be rather unlikely to say the very least. The other, perhaps more likely, scenario is that Schultz runs but ends up being essentially a non-factor in the race in that he neither wins any Electoral College votes nor turns out to be a deciding factor in what would otherwise be a two-person race between Trump and whoever the Democrats end up running against him.
All of this, of course, ties back into the arguments that Steven Taylor has made here at OTB several times in the past about how political structures help to define political outcomes. Under the system for electing Presidents as it is set forth in Article II and the 12th Amendment, we have a system that is biased heavily in favor of one of two major political parties. Rather than winning an election outright, there are really only three possibilities for the impact a third-party candidate might have on the outcome of an election. They will either help one candidate more than the other, and in a race involving an incumbent, the odds are that they end up helping the incumbent, toss the election into the House of Representatives, or have no impact at all.  Absent changes in how we elect Presidents, that's unlikely to change in the near future. This isn't to say that people shouldn't vote third-party if they're so inclined, but if they do they ought to go into the process fully aware of what the consequences of their support might be.