The Nasty Politicization of COVID
Our cultural divide over the pandemic is turning us into worse people.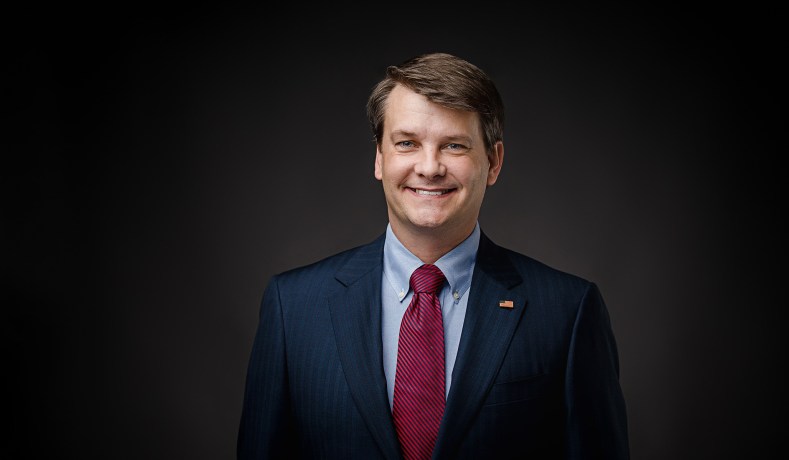 Writing at National Review, political consultant Ellen Carmichael contends that "Journalists' Behavior over Luke Letlow's Passing Is Abhorrent — and Telling." She's not wrong.
On Tuesday evening, Congressman-elect Luke Letlow's (R., La.) family announced that he passed away at the age of 41 due to complications from COVID-19. He left behind a young family, including two small children, as well as a vast network of friends in Louisiana and Washington, D.C., all devastated by his passing.

Some progressive Twitter activists and left-wing reporters couldn't wait to begin their grave-dancing. Letlow deserved to die, they mused, because he didn't take COVID seriously enough. They scoured his online presence to find any proof that he engaged in so-called "denialism." Some, such as Vox's Aaron Rupar, pointed to an October video where the then-candidate had the audacity to advocate for reopening the economy while maintaining state and federal precautions on coronavirus. Molly Jong-Fast of The Daily Beast also shared the video. Hundreds of their followers joined in, blaming Letlow for his own death and expressing that he was unworthy of pity because of his politics. For them, his death was further proof that those who dare propose policy prescriptions that differ from their own, no matter how rational or mainstream they may be, just have it coming to them.

Setting aside the lack of evidence for their claim that Letlow denied the dangerous realities of coronavirus, the COVID ghouls and scolds clearly see themselves as worthy and qualified judges of their fellow man. It is they who decide whether or not people act appropriately enough to be spared death by coronavirus. As Michael Brendan Dougherty recently put it, they feel empowered to "turn every sick person into either a blameworthy fool or a blameless victim," an extraordinarily arrogant and inhumane view of human suffering.

In no other health circumstance would such brutality toward the afflicted be tolerated. We do not deem individuals who become sick by engaging in known "risky behaviors" — unsafe sex, abuse of alcohol, drug use, poor diet, smoking, dangerous driving — as deserving of pain and misery. So, mocking and haranguing those who become sick or die due to COVID-19, a novel virus from which we cannot possibly shield ourselves entirely, is unconscionable.
Now, the obvious rejoinder to this is that it's neither "progressive Twitter activists" nor "left-wing reporters" who are primarily responsible for the politicization of the virus and our national response to it. From the very beginning, President Trump treated the pandemic as a public relations battle to be won rather than a public health crisis. He was literally claiming it to be a Democratic hoax as it began its spread throughout the country, resulting in Republicans being half as likely as Democrats to take the disease seriously. He, his party, and his propagandists at Fox News and elsewhere created an atmosphere where sensible orders to avoid public places are met with riots and requests to wear masks in grocery stores are met with fists.
Still, while I had never heard of Letlow before seeing news of his tragic death yesterday morning, it doesn't appear that he was part of that movement. He reportedly dutifully wore his mask on the campaign trail. It seems the viciousness is just guilt by association.
Look no further than the death of my former boss, Herman Cain, whose death from COVID-19 complications was touted as proof Republicans denied the risks of the coronavirus (never mind that Cain had a lengthy track record in both speech and practice of taking the virus seriously). These are the same individuals who were downright jubilant when President Trump and many on his team contracted the virus but are seemingly silent about COVID-19 diagnoses of other leaders who also benefited from ample safeguards, such as Letlow's delegation colleague Congressman Cedric Richmond (D., La.) who contracted coronavirus while campaigning for Democratic Senate candidates in Georgia this month.
Indeed, while Republicans like Rand Paul naturally caught flak—including from me—when they recklessly spread the disease to others, the fact of the matter is that this disease knows no politics. While incautious buffoons like Trump and Boris Johnson have contracted it, so have sophisticated liberals like Justin Trudeau. Alabama coach Nick Saban, who stood out for his campaign for mask-wearing in a state where it was taboo, ultimately got sick despite daily testing and intensive precautions. Public figures are simply at much higher risk given the demands of the job.
While I think Carmichael goes too far here,
Even among ordinary people, an individual's desire to participate in day-to-day activities such as church services and dining out is enough cause to hector him for contracting the coronavirus. Prominent progressives, left-wing activists, and their media allies have routinely contended that if only Americans weren't so stupid, selfish, and negligent — and in particular, if red-staters could abandon their silly notions of constitutional rights and their incessant desire to keep local businesses open — this pandemic would have been over a long time ago.
she's likely right on the larger point: our frustrations over the cultural divide over this pandemic have led to too much moral preening and too little charitability toward our fellow citizens. Even liberal journalists will admit to making tradeoffs, thinking ten months of complete adherence to social distancing protocols too steep a price to pay.
I get seriously angry at those who ostentatiously wear their masks as necklaces, refusing to comply with the common courtesy of covering their noses as a sign of respect for others. But it may well be that we judge too harshly those who think visiting their loved ones for Christmas was worth the relatively small risk of infection.
Beyond that, a 41-year-old man is dead, leaving behind a wife and two small children. Surely, simple decency can prevail over politics in that situation.