Rand Paul Tests Positive for COVID-19
The man is a moron.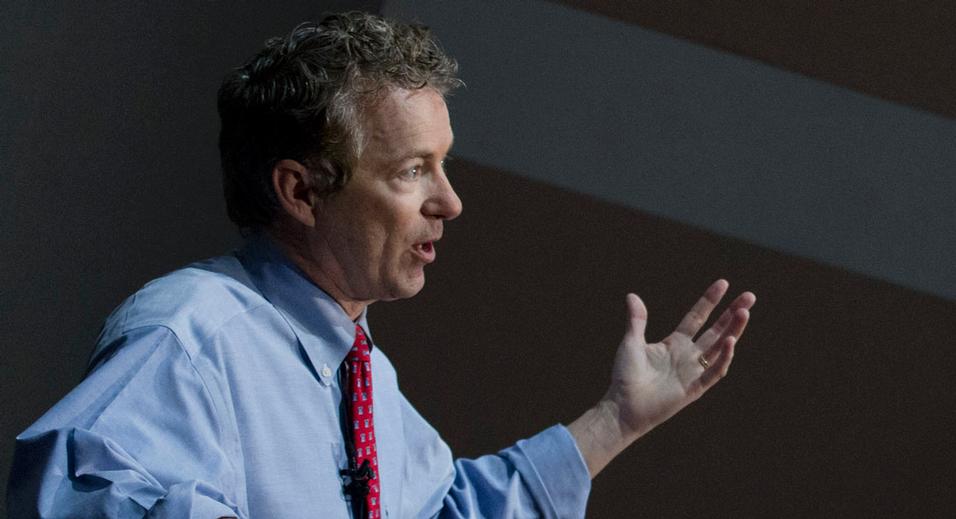 CNN ("Rand Paul is first senator to test positive for coronavirus"):
Kentucky Republican Rand Paul is the first US senator to test positive for coronavirus, throwing an even greater sense of urgency into Senate negotiations over a massive stimulus package that had yet to come together Sunday afternoon.

A statement from Paul's office posted to his Twitter account Sunday said he was "feeling fine" and was "tested out of an abundance of caution."
But Senate Republicans, emerging from their closed-door lunch where they received the news, were extremely unsettled.

GOP senators told CNN Paul was in the gym with colleagues Sunday morning, and several pointed out how close Paul had sat to others during Senate lunches in recent days. Sen. Jerry Moran of Kansas said he saw Paul in the Senate swimming pool Sunday, according to a source in the GOP lunch.

"This is a different ballgame now," one Republican senator told CNN.
My uncharitable instant reaction to the headline popping up on a phone alert earlier was that this was a bit of karma for Paul's outrageous stunt that delayed passage of a relief bill by a day to vote on a stupid amendment that ultimately failed by a whopping 96-3 vote. By the time I actually visited the site, though, I had reminded myself that nobody, not even a grandstanding jackass like Paul, deserves this.
After reading the report, I'm less sure.
He was seriously at a public gym? Dining next to colleagues? At a point where even President Trump was telling people not to do that?
Seriously?