No, Mr. President, COVID-19 isn't a Democratic Hoax
Donald Trump is once again trying to deflect reality.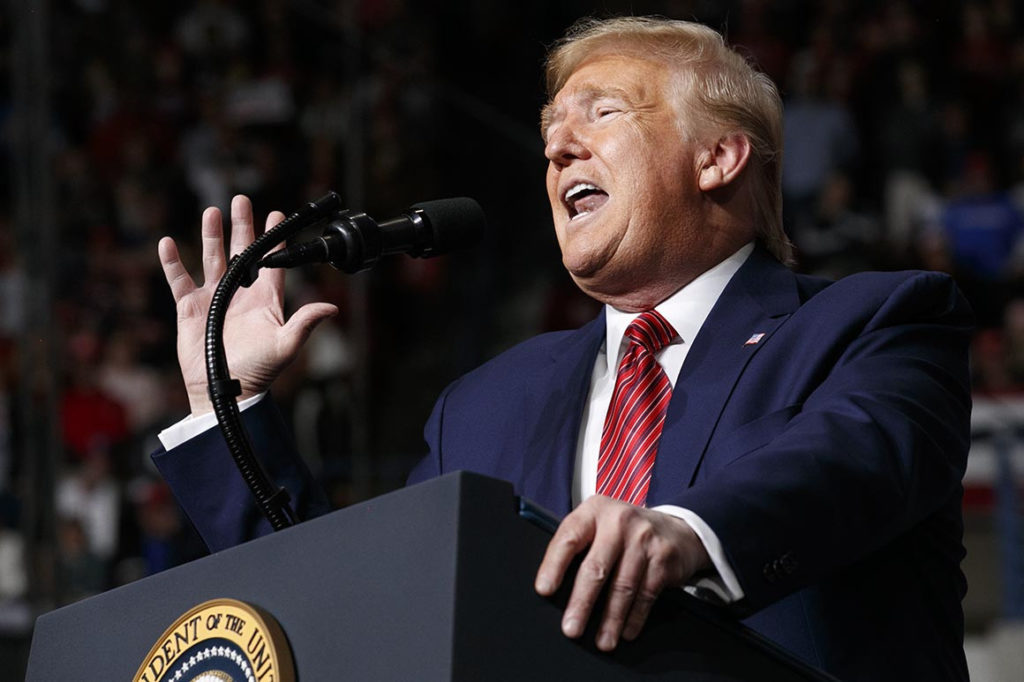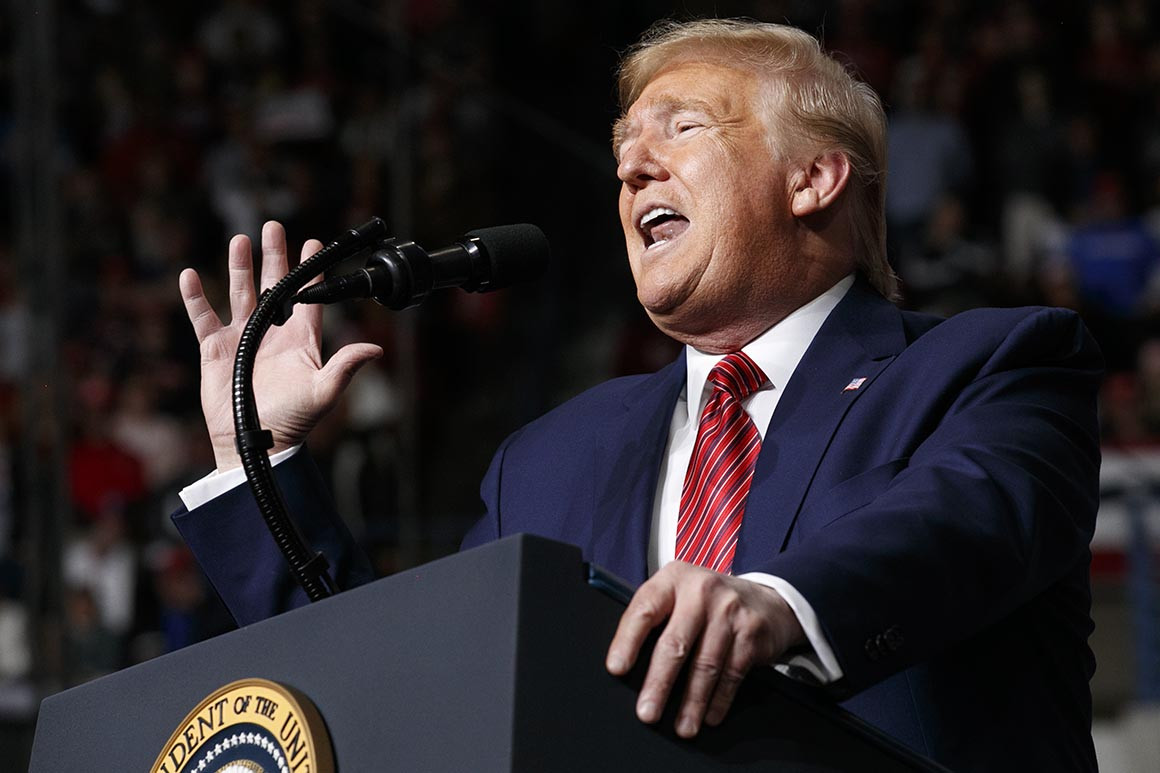 Yesterday morning, OTB regular @Ski observed that President Trump is treating the COVID-19 pandemic "as a PR problem, not a public health crisis." Alas, it's getting worse.
Trump held a rally in South Carolina last evening ahead of today's Democratic primary there. POLITICO:
President Donald Trump on Friday night tried to cast the global outbreak of the coronavirus as a liberal conspiracy intended to undermine his first term, lumping it alongside impeachment and the Mueller investigation.

He blamed the press for acting hysterically about the virus, which has now spread to China, Japan, South Korea, Iran, Italy and the U.S, and he downplayed its dangers, saying against expert opinion it was on par with the flu.

"The Democrats are politicizing the coronavirus. They're politicizing it," he said. "They don't have any clue. They can't even count their votes in Iowa. No, they can't. They can't count their votes. One of my people came up to me and said, 'Mr. President, they tried to beat you on Russia, Russia, Russia.' That did not work out too well. They could not do it. They tried the impeachment hoax."

Then Trump called the coronavirus "their new hoax."
To be fair, this is a distortion of what Trump said. NBC gets it right:
"One of my people came up to me and said 'Mr. President they tried to beat you on Russia, Russia, Russia. That didn't work out too well.' They couldn't do it. They tried the impeachment hoax that was on a perfect conversation," he continued.

"This is their new hoax," he said, referring to the coronavirus.
So, he's not claiming that the virus itself is a "hoax" but rather that his opponents are trying to whip it up into a major scandal. He uses "hoax," like "fake news," as a way to deny reality.
Still, it's a bizarre and dangerous way for the nation's leader to treat a public health crisis. And, naturally, he's trying to whip up fear of his own.
POLITICO again:
"Whether it is the virus that we're talking about or many other public health threats, the Democrat policy of open borders is a direct threat to the health and well-being of all Americans. Now, you see it with the coronavirus. You see it. You see it with the coronavirus. You see that. When you have this virus or any other virus or any other problem coming in, it's not the only thing that comes in through the border and we are setting records now at the border," Trump said.
New York's Eric Levitz notes that this is part of the "fake it until you make it" strategy that propelled Trump from a reality show star to President. But this is simply dangerous.
On Friday, acting White House chief of staff Mick Mulvaney echoed the president's baseless assurances, going so far as to paint the market-tanking epidemic as unworthy of news coverage, arguing that its prevalence in the media was wholly attributable to the Fourth Estate's maniacal desire to hurt Donald Trump politically.

"The reason you're seeing so much attention to it today is that they think this is going to be the thing that brings down the president," Mulvaney said of the press's coverage of coronavirus. "That's what this is all about."

Mulvaney went on to liken the Wuhan coronavirus to the flu, despite the former's higher death rate. "The flu kills people," Mulvaney said. "This is not Ebola. It's not SARS, it's not MERS. It's not a death sentence, it's not the same as the Ebola crisis." COVID-19 has already killed more than twice as many people as SARS did.

The administration's commitment to prioritizing the projection of a positive image over the acknowledgment of inconvenient truths isn't limited to its public relations. According to a whistle-blower complaint filed on Wednesday, the Trump administration sent more than a dozen federal workers to welcome the first Americans evacuated from Wuhan, China — the epicenter of the coronavirus outbreak — without providing those workers with proper training in infection control or appropriate protective gear. When the Health Department whistle-blower raised these concerns to her superiors, she says that she was punitively reassigned to a different position within the department. Thirteen of the (allegedly) undertrained workers were sent to aid repatriated Americans while they were kept in quarantine at Travis Air Force Base in Solano County, California. The first known U.S.-contracted case of coronavirus emerged in an area near Travis Air Force Base this week.

It is not clear why the Trump administration believes it's "nothing to see here" messaging is tenable. An impeachable offense may be in the eye of the beholder. But Fox News can't immunize its viewers against the reality of a highly contagious disease. And Senate Republicans can't hold a vote to make an epidemic go away. When Americans start dying, how are these clips of the president assuring the public that it is safe — or of the White House chief of staff scolding the press for covering the public-health crisis, and painting Donald Trump as the supposed outbreak's primary victim — going to look?

And if the president lacks the requisite foresight to safeguard his own best interests in the face of a pandemic, what does that say about his capacity to protect ours?
Meanwhile, two new cases in California and Oregon emerged yesterday. We've closed an elementary school as a result of the latter. They're reporting 11 cases in San Antonio ("nine from the Diamond Princess cruise ship, one from the Wuhan group of quarantined passengers and one that was transferred from the Marine Corps Air Station Miramar.")
Media reporting on these outbreaks can indeed be breathless and inspire undue panic. But, usually, that's a function of a public health system that contains the problem before those fears are realized. There's good reason to wonder whether Trump has sabotaged that system.