Trump Deserves some Blame
A partial rejoinder.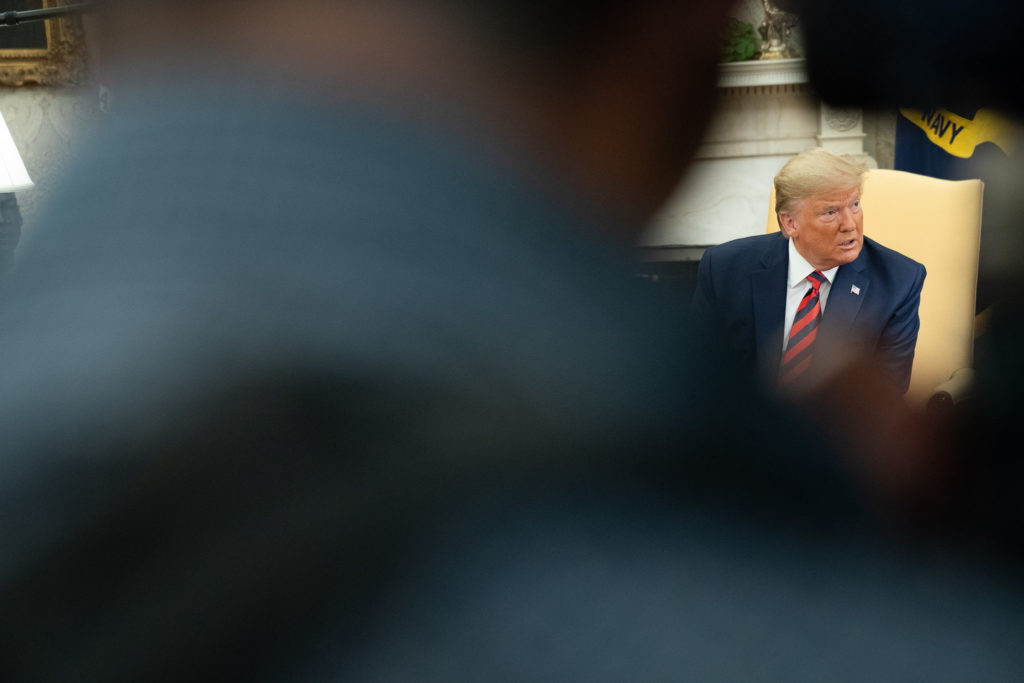 I agree with James Joyner that the current market meltdown is an event that we cannot directly blame on President Trump. The global economic effects of the COVID-19 are beyond the control of even the most competent president.
However, I also don't think we should let him off the hook.
So, while I agree that the overall situation is not because of Trump, let's not downplay the significance of having an incompetent leader in charge of the US during a global crisis (including how that competence affects the markets).
Consider:
-He has stoked xenophobia, which is not a helpful attitude to have in a situation like this, as large parts of the American population are primed to view this as us v. them, rather than as part of a global public health issue.
-He has dismantled/defunded important portions of the federal government. Further, he has not built a team of competent actors prepared to deal with this situation in a professional matter.
-He has promoted distrust in the media. So now a major tool for dealing with a public health crisis, i.e., the ability to disseminate useful information to the public has been politicized.
-To that last point, he has promoted an environment in which everything is political in worst sense of the word. Note the Rush Limbaugh nonsense stating that the COVID-19 is all a hoax to hurt Trump.
-He has placed too much importance on the DJIA, and he appears more concerned about the political impact of the Dow plunge on his reelection than he is about being president.
-He and his party have added to the deficit whilst artificially stimulating the economy in a way that made some kind of decline inevitable while, at the same time, taking away tools that will be needed, i.e., more deficit spending.
I can't help but think that many, if not all, of these things, are having negative effects on the markets.
And this is just off the top of my head.
So, while James is right: the issue at and is not Trump's fault, but they underscore why having a president like Trump is not what you want in a true crisis like this. (And, to be clear, I am sure James agrees with this–his post simply inspired this cavalcade of thoughts).
Competence matters. How one assembles the government matters. Taking government, and governing seriously matters.
(And, as a side note, as it just now occurs to me that this fits into a conversation I had in this thread, I think pretty much any other Republican who ran in 2016 would have had us in the better position to react to this crisis than Trump has us in).