Today's Reverse Freedom Rides
A shameful stunt reminiscent of an even darker era.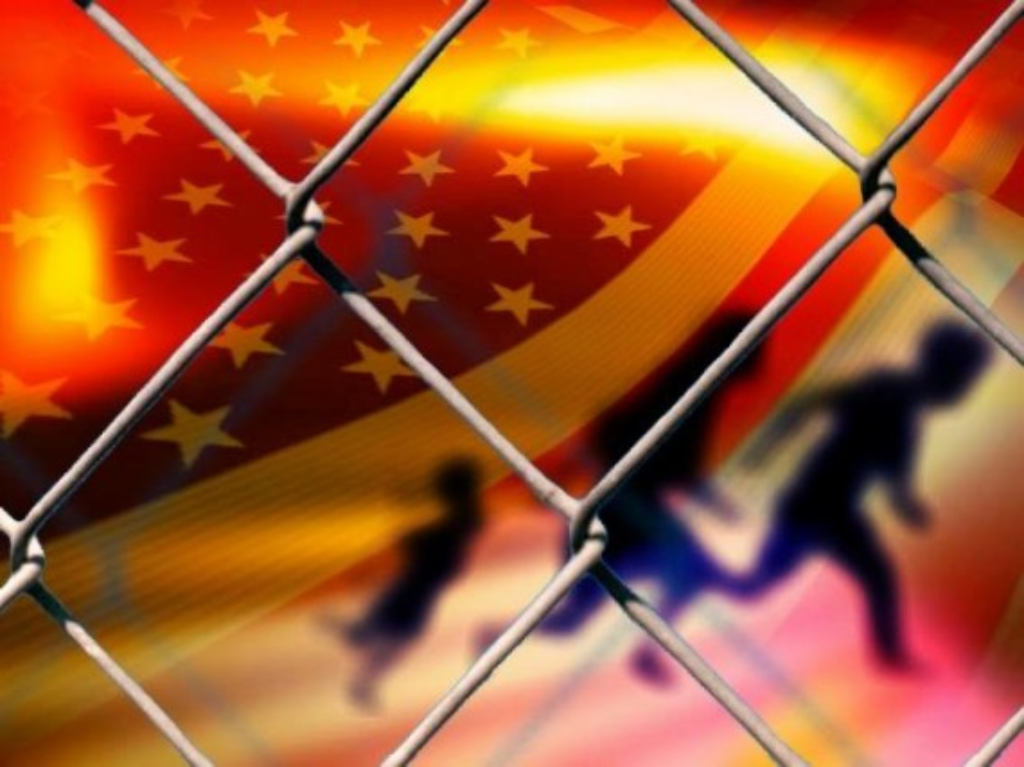 A few weeks back, I denounced Texas and Arizona bussing migrants to DC and New York City as "A cruel and insidious 'solution' to the border problem." Thursday, I pointed to Ron DeSantis sending two planes of illegal immigrants to Martha's Vineyard as "continuing saga of 'owning the libs' in the cruelest possible way" and Steven Taylor observed, "It is flatly grotesque and inhumane to use humans, especially extremely vulnerable ones, as pawns in a political game."
Retired Naval War College professor Tom Nichols, now a columnist for The Atlantic, calls the practice "A Sadistic Immigration Stunt" that Americans should reject regardless of their politics.
The Florida governor's cartoonish assumption, apparently, was that liberal Bay Staters are just as racist as the Republican MAGA-base voters he's trying to woo, and that they would prove it by reacting with outrage when a bunch of Latin Americans showed up on their doorstep. (He even sent a videographer, in the hopes of capturing the Vineyarders getting the vapors.) This bizarre miscalculation probably won't help DeSantis much. As the journalist Josh Marshall said this morning, in politics, "weird can sometimes be worse than wrong." In any case, the show was a fizzle: The locals provided the migrants with food and shelter, and sent students from an AP Spanish class at the local high school as translators.
He feels this way despite being "an immigration hawk" who has opposed amnesty for illegal aliens going back to Ronald Reagan's day and considers the attempt to brand those who illegally cross our borders as "undocumented immigrants" to be "Orwellian."
Because intentions matter. A policy implemented by sadists is not a policy. It is cheap political gratification masquerading as policy, and it will always do more harm than good.

Trump's ghastly child-separation debacle is a case study in hateful policy. The Trump administration, when it came into office in 2017, locked on to a truth about illegal immigration: It is difficult, for many reasons, to send families with babies and children back to their home countries. The children are blameless, even if the traffickers who brought them and their parents to America are not.

Previous administrations held and then deported many of these people. But as my colleague Caitlin Dickerson showed in great detail, the Trump administration was populated by a menagerie of immoral and cowardly appointees who decided to stop illegal immigration by separating children from parents, intentionally inflicting pain on parents and kids as a deterrent in itself. This policy was not only brutal but executed with maximum incompetence, with no real plan for ever reuniting these families.

And here we are again. Who came up with the idea of flying immigrants around the country? Was this motivated by some deep thinking in Tallahassee about our immigration problems? Or was it because some Fox host might have bloviated about owning the libs by sending immigrants to Martha's Vineyard?

As it turns out, Fox's chief bloviator, Tucker Carlson, suggested this very idea in July. DeSantis, one of the thirstiest politicians in America, clearly spotted an opportunity, so the taxpayers of Florida ended up paying to send people—some of whom seem to be asylum-seekers we should be welcoming—from Texas to Massachusetts. According to an immigration lawyer assisting with the migrants' cases, someone (I assume people working with DeSantis or Texas Governor Greg Abbott) appears to have lied to the group of some 50 people, coaxing them to board the planes by saying they would get a "surprise," and that jobs and homes awaited them—a particularly nasty touch in an already vomitous business.

I am against illegal immigration. But I am against the intentional tormenting of other human beings—especially children—even more. If my choice is the current mess or an immigration system run by ruthless opportunists such as Ron DeSantis—a man dancing on a chain while Tucker Carlson cranks the racist street organ—it's not even close: I'll stick with what we have. And I will never support anything, in any way, that runs the risk of handing power to people like DeSantis or his MAGA base.
At WaPo, Gillian Brockell and Jodie Tillman remind me of a bit of history that I'd forgotten and in doing so add additional context to the current practice:
Eliza Davis was bewildered the day she arrived in a wealthy tourist town on Cape Cod. An agricultural worker, she had been promised work and housing if she took a free trip to another state. Days later, disembarking with her eight children, she had little idea where she was, that a president had a family compound down the road, or that she was a "pawn," as locals told the New York Times, in a political stunt.

Davis, 36, was not among the migrants who arrived Wednesday in Martha's Vineyard — a resort island off Cape Cod where former president Barack Obama has a home — courtesy of a flight arranged by Florida Gov. Ron DeSantis (R). She was a Black woman from Alabama, bused to and abandoned in Hyannis, Mass., in 1962, not far from the holiday home of President John F. Kennedy.

Today's migrants in Martha's Vineyard are now being transported to the same Cape Cod military base that housed the "Reverse Freedom Riders" decades ago.

It was all part of the so-called Reverse Freedom Rides, arranged by White segregationists in 1962 in retaliation for the Freedom Rides of the previous summer, when Black and White volunteers rode buses through the South supporting desegregation.

The plot was organized by white supremacist Citizens' Councils in Arkansas, who bought radio ads and made fliers advertising the "opportunity" to African Americans.

They focused on recruiting men with criminal records and single mothers with a lot of children, cynically presuming White liberals would welcome them the least.

Lela Mae Williams, an Arkansas woman who was also dropped off in Hyannis with her nine youngest children, was dressed in her finest clothes, because she had been told Kennedy himself was going to greet them when they arrived, according to 2020 NPR report. She had packed little else, because anything she needed was going to be provided, she was told.

Along with the new arrivals, local Hyannis officials received anonymous letters, according to the Times, saying things like, "Abe Lincoln sowed the seeds and now the North can reap the harvest," and "We have put up with millions of n—— for 100 years, so why should you squawk?"
A proud tradition, indeed.
Meanwhile, Jonathan Turley assures us that "No, Transporting Undocumented Migrants to Martha's Vineyard is Not 'Literally Human Trafficking.'" So, at least there's that.