Texas and Arizona Bussing Migrants to DC and NYC
A cruel and insidious 'solution' to the border problem.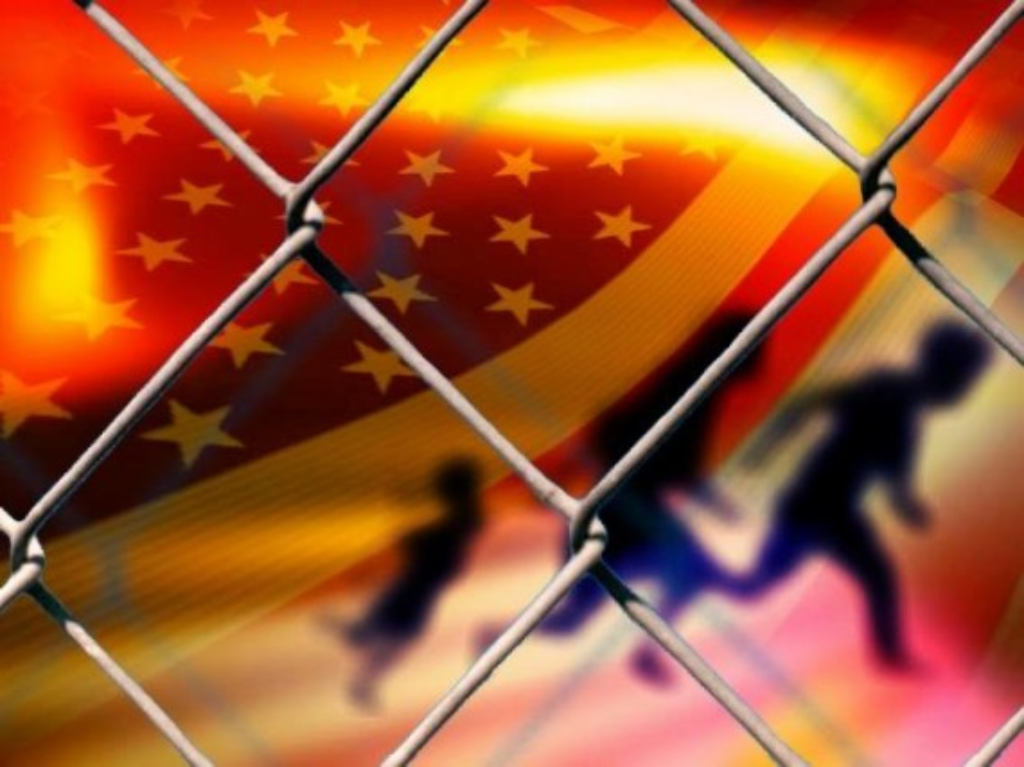 Yesterday afternoon, I saw a headline like this one from POLITICO: "Pentagon denies DC request for National Guard migrant help" and didn't think much about it. The National Capitol Region has lot of migrants from Latin America and elsewhere and it's not really something the Pentagon is supposed to deal with.
This morning, though, I got the backstory from NPR and it's shockingly insidious: "GOP governors sent buses of migrants to D.C. — with no plan for what came next."
For months now, the governors of Texas and Arizona have been sending charter buses full of migrants and refugees to Washington, D.C.'s Union Station, just a few blocks from the Capitol building.

When they disembark, they find neither the local nor federal government there to meet them.

Texas Gov. Greg Abbott says he started sending the buses to D.C. because the Biden administration attempted to lift the pandemic-era emergency Title 42 order that allowed the U.S. to deny migrants entry.

According to Abbott's office, more than 6,100 migrants have been bused to D.C. from Texas alone. They arrive six days a week, as early as 6 a.m. and as late as 11 p.m. — sometimes multiple buses each day.

In response, D.C. Mayor Muriel Bowser says this is a federal issue that demands a federal answer. She and other local government officials secured a FEMA grant in June for an international nonprofit to offer emergency services to migrants.

So far, only local volunteers and nonprofit staff have greeted these buses at Union Station. Abel Nuñez is head of CARECEN, the Central American Resource Center, which stepped in to help people being bussed to D.C. when this all started.

"It was really crazy because they were just leaving them on the street," said Nuñez, who first showed up at the station on April 16 after getting a tip from the D.C. Mayor's Office on Latino Affairs that a bus was on its way.

"We knew it was on its way so we were there since 5 a.m. just waiting for them along with mutual aid organizations," he said, adding that the first bus didn't arrive till 8 a.m. "And it was incredible how shell-shocked these people were coming out of the buses."

The organization soon learned that the migrants had been let out of immigration detention centers at the border and spent very little time — sometimes less than a day — at a shelter or nonprofit at the border before being put on the bus for a 36-hour journey.

Last week, Mayor Bowser requested that the federal government deploy D.C.'s National Guard to support the nonprofit staff helping migrants.

The federal government would have to call up the D.C. National Guard because the district isn't a state, but it has not done so. Additionally, some volunteers disagree with what they call a "militarized response" to the humanitarian crisis.

"The governor of Texas has pushed the respite work up to D.C. We're not a border town so we are not used to doing this type of work," Nuñez said. His organization has been helping migrants getting off the bus with meals, hygiene kits and a safe place to rest.

"For them, it was just a free ride," Nuñez said. "They didn't really have any other options and were offered a bus to the East Coast — Washington, D.C. — which some of them understood was closer to their final destination … so they were happy."

But he added that with only local volunteers and nonprofit staff greeting the buses, and with no government support to greet them, the migrants were confused at the disorder that they found once they got to D.C.
Illegal immigration along our southern border has been a problem as long as I can remember, which is a pretty long time. We haven't been able to control access and don't have the resources to patrol a 2000-mile border with a developing nation that itself is much more prosperous that the states to its south. And, no, it's not at all reasonable that Texas, Arizona, and New Mexico have to bear the brunt of the burden of dealing with the situation.
But, holy hell, putting people who don't speak English and have no money on a one-way bus to a city that's not prepared for them is criminal. (Apparently, Abbott is also sending some migrants to New York City.) This is taking "owing the libs" to a whole new level.
This is even worse than the policy that surfaced a few years back wherein mayors of multiple cities were offering free bus tickets to the homeless to get them to relocate elsewhere. At least there the people had a choice and, indeed, might have wound up in a better situation.