"Illegal" v. "Undocumented"
Wherein I take issue with a charactization made by Tom Nichols and discuss the politics of language.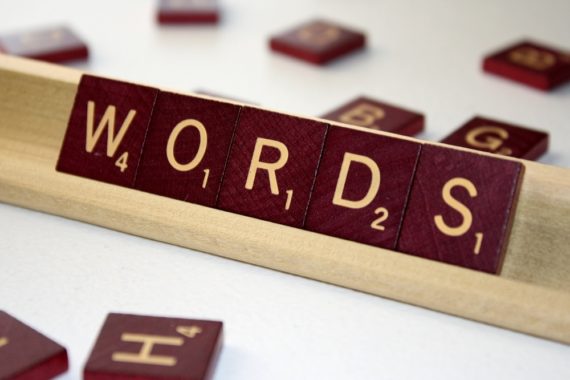 James Joyner quotes Tom Nichols' column criticizing Ron DeSantis's stunt of moving migrants around the country to score points with his base. In that piece for The Atlantic (the well-titled, A Sadistic Immigration Stunt) Nichols says the following:
(I am also one of those people who finds the term "undocumented immigrant" Orwellian nonsense. It is a phrase meant to command empathy by implying that a person who has broken American law merely lacks documents. We can welcome people at the border, we can determine who needs asylum, we can fight human trafficking—and we can do all of those things without mangling language. But that's an argument for another day.)
Like James, I think that what Nichols is trying to establish here, and in several other places in the column, is that he has what might be thought of (pre-MAGA) as conservative views on immigration policy but that despite those bona fides, he finds DeSantis's behavior to be disgraceful and cruel.
I would suggest that we focus on Nichols' critique of using human beings as pawns and let, as he suggests, specific policy disagreements for another day.
Still, I do want to talk about political language for a moment here. I read the Nichols piece last night and his deployment of "Orwellian" really struck me. I don't think that is an appropriate descriptor, insofar as "Orwellian" has a highly negative connotation and suggests trying to mask the real meaning of a word for political purposes, usually with some authoritarian or dystopian consequence.
I have been aware for some time that the choice of whether to type "illegal" or "undocumented" (or, as I did in my post yesterday, "unauthorized"–another conscious choice to avoid my choice of language to distract from the broader point) might generate a political response from the reader. These are words that end up often, although not always, hinting at one's position. The debate is, as Google helped me remember this morning, well over a decade old (and perhaps older than that). For example, here is a lengthy NPR piece from 2010 (which I think I heard at the time) wherein the issue of the term was debated. The proximate issue was Justice Sotomayor using the term "undocumented" instead of "illegal" for the first time in a SCOTUS opinion in 2009.
A lot of the debate over the term was the notion that saying "illegal immigrant" is problematic because the modifier "illegal" in this context branded the person (the immigrant) and not the crime of crossing the border without authorization. There is also the further complication that the violation in question may only be an administrative one or, as is the case with asylum seekers, they may have crossed the border without appropriate documentation, but they are not illegally in the country.
So, there are some accuracy issues here at a minimum.
The main reason I have shied away from the term is that "illegal immigration" is often truncated to speak of simply "illegals" which strikes me as often being used as a slur. It certainly has negative connotations. Moreover, a person is not a criminal, nor are their acts actually illegal, until a court has rendered judgment. As such, it seems to me that it is unfair to call a group of people "illegal" until they have had their day in court–and hence, I prefer "undocumented" or "unauthorized." (Basically, I am applying "innocent until proven guilty" logic to my word choices).
And there are clear normative issues as well. To quote the 2010 piece NPR piece linked above, I find the following (from Kevin Johnson, then Dean of the law school at the University of California, Davis, and member of the Board of Directors for the Mexican American Legal Defense and Education Fund, a.k.a., MALDEF) persuasive:
Prof. JOHNSON: I agree with Ruben. I think that terminology is important. And as you say, the power of words has meaning particularly when we talk about a divisive issue like immigration, which is controversial and is very contentious. And for that reason, I think, we need to try to ensure that we have calm, reason and rationality in the debate. And I fear that illegal immigrant – the term – is a loaded term. It's not as loaded as some of it's predecessors like illegal alien or wetback.

But it still is a loaded term. And when we talk about drivers who violate the driving laws, we don't talk about illegal drivers. We talk about children who work in violation of the child labor laws. We don't talk about illegal children. And I think it's much too comprehensive to talk about illegal immigrants when, as Ruben's column accurately points out, that could be somebody who's reentered after committing felonies. It could be somebody who overstayed a business visa or a tourist visa, but really it creates bad connotations from the outset and it's easy to give in to people to treat dehumanized illegal immigrants in a harsh way than it is to treat people in a harsh way.
And we can certainly see that there are a lot of people who find actions like DeSantis's acceptable, if not laudatory, because "those people" aren't supposed to be here anyway, after all, they are "illegal."
I would note in that context, that American culture tends to assume that once someone is a criminal, they can be treated quite poorly (I mean, don't do the crime if you can't do the time! And if you get raped in prison, well that's on you–and you probably deserve it anyway, etc.). So, using a term like "illegal immigrant" builds a lot of justification into the minds of many Americans for the mistreatment of fellow humans. We are seeing that this week, in fact.
I am also reminded by the quote from Johnson that in my lifetime we used to use the phrase "illegal aliens" which was even more dehumanizing because aliens are clearly not us. Aliens are strange invaders–especially in the mid-to-late 20th-century context wherein the word "alien" was more likely to conjure little green men or creatures ripping through a person's stomach rather than the older usage of the word to simply mean foreigner.
So, in some ways, I would argue that phrases like "undocumented" or "unauthorized" are part of a broader evolution towards less inflammatory language.
But, of course, a lot of people want to use inflammatory language, and hence the debate, I suppose.
Another reason I have moved away from the "illegal" term is that a significant chunk of anti-immigrant rhetoric is that are not just criminals for crossing the border without a visa, but they are criminals of the violent variety we should all fear. I noted this in my 2018 post, Words Matter.
Who could forget the following from then-candidate Trump?
When Mexico sends its people, they're not sending their best. They're not sending you. They're not sending you. They're sending people that have lots of problems, and they're bringing those problems with us. They're bringing drugs. They're bringing crime. They're rapists. And some, I assume, are good people.
See also:
All of this explains why I tend to choose the language that I choose and to suggest to people like Tom Nichols that such choices aren't Orwellian in the least. Further, such choices aren't just a case of "political correctness" (or dare I say, "wokeness") but instead an honest attempt to find the appropriate language to deploy in what is a fraught and complex topic. Moreover, the fraughtness and complexity are deepened by the fact that many of the interlocutors in the conversation are overt racists who are also trying to shape the language for their own nefarious ends. It would be a lot easier to settle on terms if we were all honest participants of the game simply trying to arrive at policy prescriptions.