Words Matter
Trump uses an array of ugly language about immigrants. He pretends like he is just talking about MS13 but that is not the case.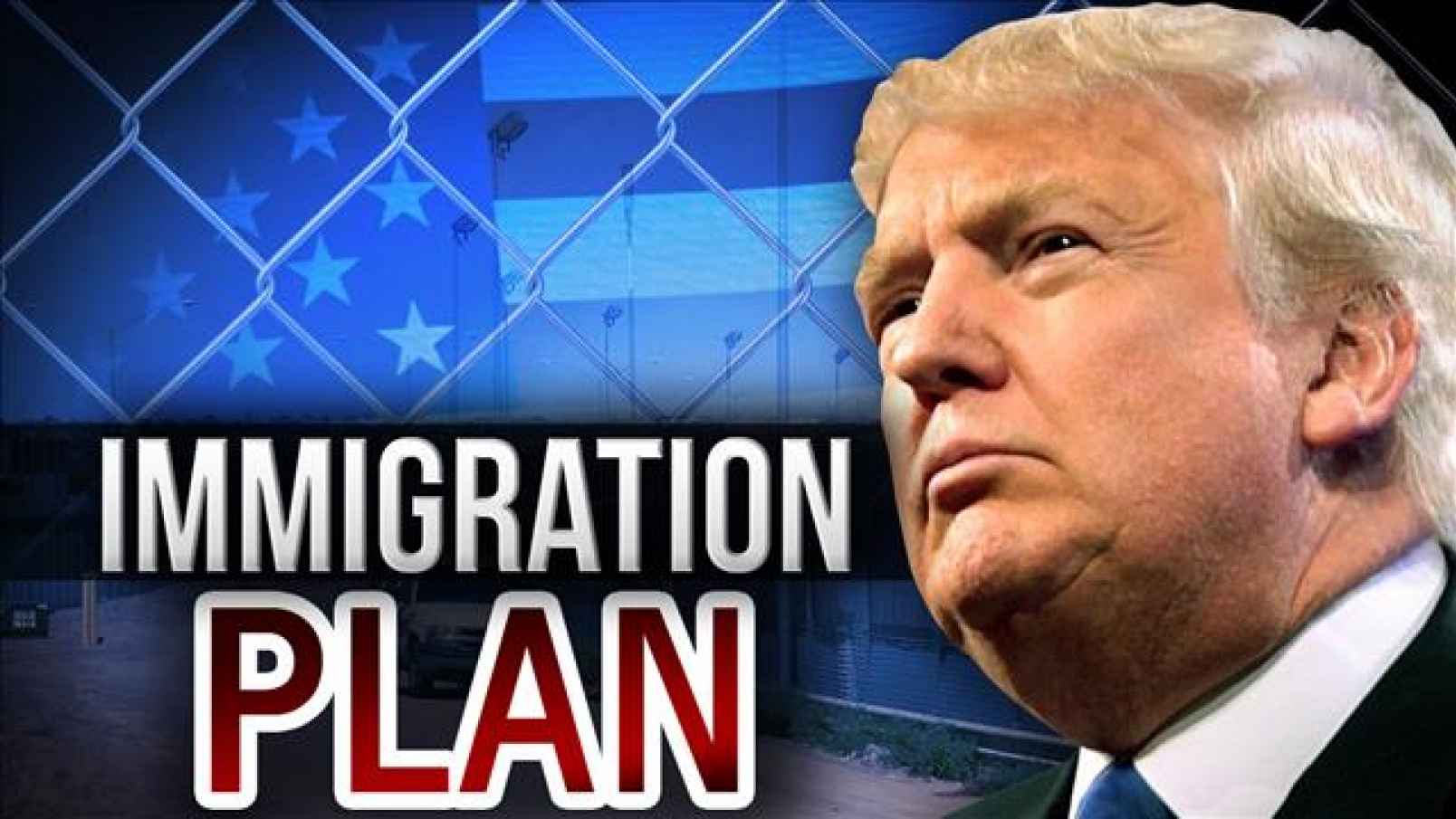 Language matters in politics.  It especially matters in cases wherein a leader uses certain kinds of language to activate and motivate supporters.  Trump is constantly using not especially subtle language to denigrate immigrants and to enhance fear about them among his supporters.  He is very clearly tapping into extant xenophobia and actively seeking to grow it. This is dangerous and should not be ignored.  It is also so constant that it is easy to forget what he has said or to ignore what is being said.
And this is not an abstract issue with no human consequences.  There are currently over 2,000 children who have been separated from their parents and are currently in the custody of the federal government.  These children, some of whom are so young as to be pre-verbal, were taken as a means of punishing people for crossing the US border (in many cases, while legally seeking asylum) as well as in hopes of deterring others from attempting such a crossing.  In no uncertain terms, we have to understand that the Trump administration has actively sought to cause the suffering of children (and of their parents) in the hopes of establishing their preferred policy on the US border.  This is not hyperbole.  Anyone reading this who is a parent understands its cruelty.
And while, yes, an executive order has been issued to temporarily halt the practice, it does not change what has been done nor does it prevent more misery in the name of the law being perpetrated in the future.  Further, we still do not have any operative policy in place to reunite the children in custody with their parents.  This is an indefensible horror all in the name of protecting America.
All of this is made possible by a political climate in which the American public is told by the President of the United States that undocumented crossing of the southern border is fundamentally about dangerous criminals entering the US (rather than, far more likely, someone willing to work hard washing dishes, cleaning restrooms, or harvesting crops).
I will note that there are legitimate debates to be had about how to deal with immigration.  But, stoking fear is illegitimate and wrong.
The following are just some examples, many very recent, as to how President Trump speaks about immigrants.  The preponderance of this rhetoric is that he equates immigration across the US-Mexican border as being dominated by crime and threat to US citizens.  The kind of language he constantly uses is why arguments that he was "just" talking about MS13 with his infamous "animals" comment are not persuasive.  Sure, like Bret Stephens argued at the time in the NYT, there is a narrow interpretation in which grammatically one could argue that he was simply referring to MS13, but as the following demonstrates, given his propensity to talk to conflate immigrants with criminals, it is no wonder that it was hard to give him the benefit of the doubt on that one.
But, America, the following is quite ugly and history will not look back kindly on this era and on those who reveled in this rhetoric. Words matter, especially when POTUS speaks them.
Here is but a sample of the verbal onslaught the president has unleashed, and that had informed the crisis of his making on our border:
From the announcement of his candidacy:
When Mexico sends its people, they're not sending their best. They're not sending you. They're not sending you. They're sending people that have lots of problems, and they're bringing those problems with us. They're bringing drugs. They're bringing crime. They're rapists. And some, I assume, are good people.

But I speak to border guards and they tell us what we're getting. And it only makes common sense. It only makes common sense. They're sending us not the right people.

It's coming from more than Mexico. It's coming from all over South and Latin America, and it's coming probably— probably— from the Middle East. But we don't know. Because we have no protection and we have no competence, we don't know what's happening. And it's got to stop and it's got to stop fast.
He clearly is making "some…good people" the exception, not the rule.  He started his campaign for the presidency declaring that most immigrants were drug traffickers, rapists, and murderers.
If you have not seen him (and I do think it should be watched) read "The Snake" then here is video.  (I also discussed it previously here).  It is, in my opinion, a vile performance.
Recent tweets:
We cannot allow all of these people to invade our Country. When somebody comes in, we must immediately, with no Judges or Court Cases, bring them back from where they came. Our system is a mockery to good immigration policy and Law and Order. Most children come without parents…

— Donald J. Trump (@realDonaldTrump) June 24, 2018
"invade"
We must maintain a Strong Southern Border. We cannot allow our Country to be overrun by illegal immigrants as the Democrats tell their phony stories of sadness and grief, hoping it will help them in the elections. Obama and others had the same pictures, and did nothing about it!

— Donald J. Trump (@realDonaldTrump) June 22, 2018
"overrun"
Not to mention "phony stories of sadness and grief" (which is a terrible lie in the face of over 2000 children being separated from their parents).
Democrats are the problem. They don't care about crime and want illegal immigrants, no matter how bad they may be, to pour into and infest our Country, like MS-13. They can't win on their terrible policies, so they view them as potential voters!

— Donald J. Trump (@realDonaldTrump) June 19, 2018
"infest"
And note the clear connection between "illegal immigrants" and "MS-13" and see, again, the "animals" bit I referenced above.
And while I am cautious about making this comparison, but here is a quotations from Mein Kampf:
"In the Jew, however, this attitude is not at all present; for that reason he was never a nomad, but only and always a parasite in the body of other peoples.  That he sometimes left his previous living space has nothing to do with his own purpose, but results from the fact that from time to time he was thrown put by the host nations he had misused. His spreading is a typical phenomenon for all parasites; he always seeks a feeding ground for his race…He is and remains the typical parasite, a sponger who like a noxious bacillus keeps spreading as soon as a favorable medium invites him."
From Remarks by President Trump at a Lunch with Members of Congress (June 26, 2018) we see more MS13 and crime:  "And what we're looking for, as Republicans, I can tell you, is strong borders, no crime.  What the Democrats are looking at is open borders, which will bring tremendous crime.  It'll bring MS-13 and lots of others that we don't want to have in our country.  It'll bring tremendous crime."
The Democrats are in Turmoil! Open Borders and unchecked Crime a certain way to lose elections. Republicans are for Strong Borders, NO Crime! A BIG NIGHT!

— Donald J. Trump (@realDonaldTrump) June 27, 2018
A clear equation of immigration and crime. Twice.
HOUSE REPUBLICANS SHOULD PASS THE STRONG BUT FAIR IMMIGRATION BILL, KNOWN AS GOODLATTE II, IN THEIR AFTERNOON VOTE TODAY, EVEN THOUGH THE DEMS WON'T LET IT PASS IN THE SENATE. PASSAGE WILL SHOW THAT WE WANT STRONG BORDERS & SECURITY WHILE THE DEMS WANT OPEN BORDERS = CRIME. WIN!

— Donald J. Trump (@realDonaldTrump) June 27, 2018
"open borders=crime"
This is clearly equating immigrants and criminals.  Not to mention the our current laws are by no means "open borders" and there is no significant legislative movement to which I am aware that calls for open borders.  There is nothing but fear, obfuscations, and ignorance in his approach to this topic.
Also:  one simply cannot blame the Democrats for a bill that the majority of Republicans do not support. I will say that congress, as an institution, is failing in its basic responsibility to govern (but given the way the chambers are structured, especially the House, the lion's share of the failure belongs, at least right now, to the GOP).
All of this rhetoric flies in the face of the fact that we know that immigrants actually as less likely than non-immigrants to commit crimes (apart, yes, from the act of crossing without documents). Moreover, as alluded to above, these people are almost universally coming from the human drive to improve themselves or their families and typically end up taking physically demanding jobs.
And yes, I do understand that there is criminality at the border, especially in terms of the drug trade. However, most drugs enter intermingling with legal commerce, and the drug trade is in no way affected by the current zero tolerance policies nor does stoking xenophobia help that problem.