How's That 'Living Constitution' Working Out for You?
Progressive enthusiasm for the notion that our governing framework is dynamic and ought be constantly updated by the judiciary is waning.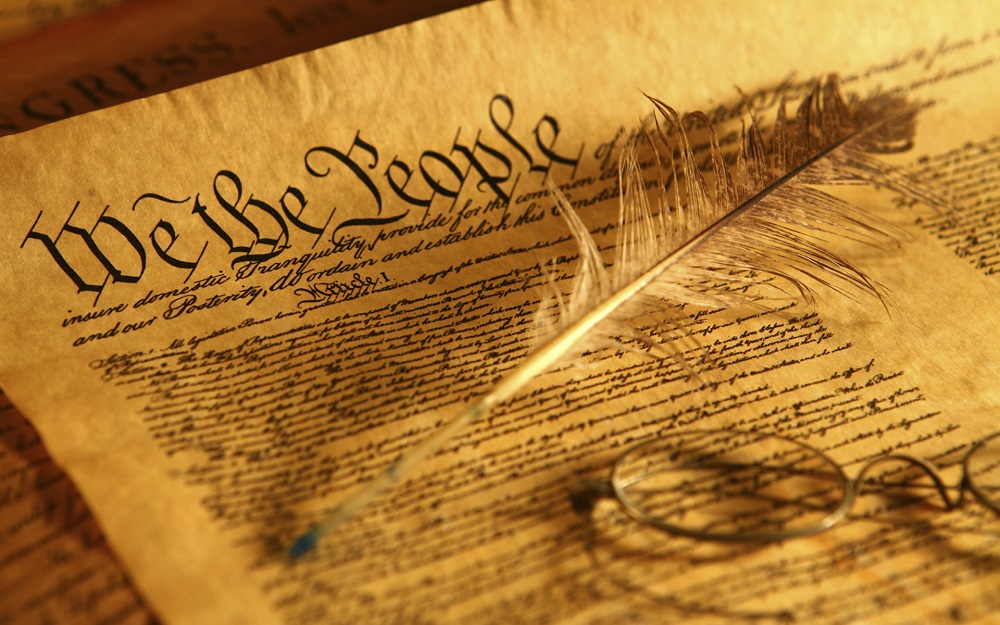 In light of several recent Supreme Court rulings that have gone against them on gerrymandering, labor unions, and cakes for gay weddings, I have noticed a decline in enthusiasm for the judiciary being the arbiter of American political life. In the wake of Anthony Kennedy's retirement from the bench and the seeming inevitability of President Trump getting a younger, more conservative replacement through a majority-Republican Senate, I'm seeing many calls for judicial reforms that would reduce the power of unelected judges vis-a-vis the elected representatives of the people. (Conversely, I haven't seen many conservatives complain about judicial activism lately; but that's a subject for another time.)
UNC-Chapel Hill political scientist Timothy Ryan correctly notes that "Trump will now have as many appointments in two years as Obama had in eight" and suggests a series of reforms:
This is as good a time as any to say it. SCOTUS justices: single 18-year term, non-renewable, with one retiring every two years. Addresses the problems of strategic retirements, uneven appointments, & a geriatric Court. Plus, 30 yrs is too long to hold office w/o accountability.

— Timothy Ryan (@TJRyan02) June 27, 2018
Journalists Kelsey Atherton and Osita Nwanevu issue similar proposals:
six more justices and term limits capped at 15 years

— Kelsey D. Atherton (@AthertonKD) June 27, 2018
1) End the filibuster.
2) Pack the Court.
3) Statehood for DC and Puerto Rico.

— Osita Nwanevu (@OsitaNwanevu) June 27, 2018
While perfectly Constitutional, "packing" the Supreme Court by increasing its size is a slippery slope worse than the Merrick Garland gambit. To be sure, the political climate is very different now than when Franklin Roosevelt was excoriated even by his fellow Democrats for attempting to do so in the wake of early defeats of his New Deal legislation by a conservative Court correctly reading the Constitution and failing to bend it to extraordinary circumstances. But I'd far rather end the power of the judiciary to overturn acts of Congress than I would to have it simply be a partisan tool of whoever can manage to simultaneously control the White House and the Senate.
I don't support statehood for DC or Puerto Rico for a variety of reasons, but mostly because I oppose compounding the problems created by the Senate and Electoral College by adding two more small-population states to the Union. And Puerto Rico voters have rejected statehood time and again when put to a referendum. Regardless, absent a massive Democratic takeover, there simply aren't the votes to get them in without offsetting Republican states.
I very much support term limits for judges, for precisely the reasons Ryan lays out. I'd likely go for 20 years rather than 15 but either is rather arbitrary and both serve the same ends. But Article III clearly specifies that judicial appointments are for life. It would, therefore, take a Constitutional amendment to make this happen and I can't imagine that this reform would be sufficiently popular to make it through the Congress with a 2/3 supermajority in both Houses, let alone 3/4 of the state legislatures.
Returning more power to the states and localities would be an easier solution, although not a popular one. Progressives are ideologically predisposed to centralized power. Conservatives claim to want devolution but strangely don't govern that way, with the Defense of Marriage Act as the most glaring example.