Trump Tweets Insults At Mayor Of San Juan While Puerto Rico Continues To Suffer Maria's Impact
While Puerto Rico suffers, President Trump is spending the weekend at his New Jersey golf resort attacking people on the ground who are actually doing something.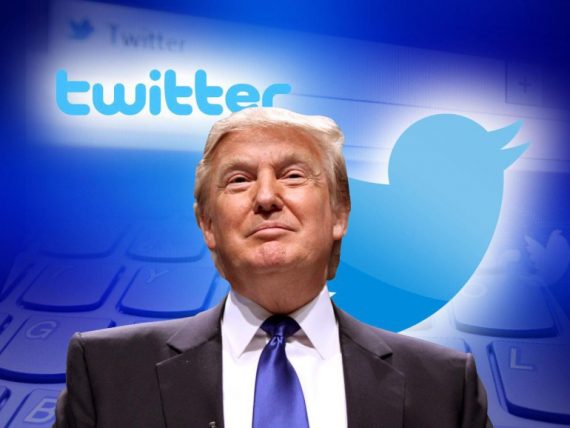 While Puerto Rico continues its struggle to recover from the devasting blow that Hurricane Maria had on the island, President Trump has decided that now is the perfect time to attack the Mayor of San Juan, who has become especially critical of the Federal response to the emergency that exists on the island that is home to more than 3.4 million American citizens:
WASHINGTON — President Trump lashed out at the mayor of San Juan on Saturday for criticizing his administration's efforts to help Puerto Rico after Hurricane Maria, accusing her of "poor leadership" and implying that the island, which lacks electricity and has limited cellphone service, water and fuel, was not doing enough to help itself.

In a series of early-morning messages on Twitter from his New Jersey golf club, where he is spending the weekend, Mr. Trump dismissed the statements by the capital's mayor, Carmen Yulín Cruz, as political and asserted that his administration had organized a response by federal workers who are "doing a fantastic job."

Mr. Trump said his critics in Puerto Rico should not depend entirely on the federal government. "They want everything to be done for them when it should be a community effort," he wrote. "10,000 Federal workers now on Island doing a fantastic job. The military and first responders, despite no electric, roads, phones etc., have done an amazing job. Puerto Rico was totally destroyed."

The seemingly slow response to the hurricane in Puerto Rico, an American territory — especially compared with the federal response to storms in Texas and Florida — threatened to become a political disaster for Mr. Trump as critics compared it to President George W. Bush's handling of Hurricane Katrina in 2005. Mr. Trump has alternated between expressions of resolve and concern on the one hand and angry recriminations against critics on the other.

Ms. Cruz became a powerful voice of grievance on Friday when she went on television to plead for help and reject assertions by the Trump administration about how well it was responding. She was incensed by comments made by Elaine Duke, the acting secretary of Homeland Security, who had said on Thursday that it was "really a good news story in terms of our ability to reach people and the limited number of deaths" from the hurricane.

"This is, dammit, this is not a good news story," Ms. Cruz said on CNN. "This is a 'people are dying' story. This is a 'life or death' story. This is 'there's a truckload of stuff that cannot be taken to people' story. This is a story of a devastation that continues to worsen."

Ms. Duke traveled to Puerto Rico on Friday and tried to smooth over the flap, agreeing that the situation on the ground "is not satisfactory."

Ms. Cruz, a member of the Popular Democratic Party, which advocates maintaining the island's commonwealth status, was unmollified and went back on CNN on Friday night to continue her pleas for help.

"People are drinking out of creeks here in San Juan," Ms. Cruz, wearing a black T-shirt that said, "Help Us, We Are Dying," told the host Anderson Cooper. "You have people that are in buildings, and they're sort of becoming caged in their own buildings — old people, retired people that just don't have any electricity."
Here are the Trump tweets in question:
The Mayor of San Juan, who was very complimentary only a few days ago, has now been told by the Democrats that you must be nasty to Trump.

— Donald J. Trump (@realDonaldTrump) September 30, 2017
…Such poor leadership ability by the Mayor of San Juan, and others in Puerto Rico, who are not able to get their workers to help. They….

— Donald J. Trump (@realDonaldTrump) September 30, 2017
…want everything to be done for them when it should be a community effort. 10,000 Federal workers now on Island doing a fantastic job.

— Donald J. Trump (@realDonaldTrump) September 30, 2017
The military and first responders, despite no electric, roads, phones etc., have done an amazing job. Puerto Rico was totally destroyed.

— Donald J. Trump (@realDonaldTrump) September 30, 2017
There's no question that the Mayor of San Juan was being especially passionate in her statements over the past several days regarding the conditions on the ground, but that is perfectly understandable given the situation that she and the other leaders in Puerto Rico are facing on the ground. It's been more than a week since Maria struck the island head-on and the impact has been devastating. Power remains down for the vast majority of Puerto Ricans, and large parts of the island are without running water or sanitation services. Phone lines are down and cellular phone service is spotty due to both to downed towers and a lack of power for the remaining towers to run. Bridges and roads in the more remote parts of the island remain impassible, making it impossible for authorities to get there. Hospitals are still largely running on generator power and residents are spending most of their days standing in lines for gas, water, food, and other essentials of life. Meanwhile, getting essential supplies to the island has been made difficult due to both the existence of the Jones Act, which requires shipping between American ports to be carried on American-flagged vessels, and to the fact that there are not enough trucks or drivers to handle the thousands of containers of supplies that have already been delivered to San Juan's port and distribute their contents around the island. While President Trump did finally waive the Jones Act for the remainder of the State of Emergency in Puerto Rico, that doesn't deal with what happens after the ships arrive in port, and it doesn't clear the containers that are already taking up space in those ports to make room for additional supplies. Add into this Puerto Rico's ongoing financial crisis, and the situation the island faces is grim indeed. There are already sixteen people confirmed dead as a result of the storm and it's aftermath, and it seems likely that this number will climb.
As Jazz Shaw notes, this is yet another example of Trump lashing out on Twitter in a way that promises to undo whatever goodwill he may have built up in the wake of what has been a largely successful Federal response to Hurricane Harvey in Texas and Hurricane Irma in Florida:
While such concerns are absolutely meaningless compared to the real world disaster unfolding in Puerto Rico, the politics and the optics of this are particularly bad. Trump had won high marks pretty much across the board for the federal response in Texas and Florida after Hurricanes Harvey and Irma.

(…)

Accusing the Mayor of bowing to political pressure and attacking him for partisan reasons (even if there clearly might have been more than a hint of that in play) is simply going to be viewed as callous. And calling out her "failed leadership" in getting her own people working on recovery was simply ugly. You can already see the comparisons that will be made at the Washington Post and the New York Times when they remind everyone that Puerto Rico is filled with brown skinned people while many of those affected in Florida and Texas were white. Add to that the fact that Trump is tweeting all of this from the golf course in New Jersey where he's spending the weekend and you couldn't write a better script for the Democrats and the liberal media if you brought in Oliver Stone to head up the project.
All of this is, of course, typical Trump. Throughout the eight months of his Presidency, he has without fail managed to step on whatever message his staff was attempting to communicate during a given week (he basically ruined "Infrastructure Week" with his Charlottesville comments, for example) and destroying whatever goodwill he may have started to build up with either the media or those significant segments of the American public that did not vote for him last year and don't support him now. This is a prime example of that, of course, but it's also yet another example of the fact that, in the end, the real Donald Trump will always be there regardless of how much Chief of Staff or other White House staff to steer him in a less self-destructive direction. This is, in other words, the real Donald Trump and it will continue to resurface as long as he's President. This is especially true given the fact that Trump's base, which seems to be the only group whose loyalty he is ultimately concerned about, will stand by him no matter how outrageous he becomes or who he attacks. Indeed, I don't think it's out of line to suggest that large segments of that base don't really care about the fate of Puerto Rico and that Trump really isn't burning any bridges among that group when he tweets while millions of American citizens suffer through one of the worst storms to hit American territory since Katrina.