Trump Administration Suffers Legal Setback In Effort To Detain Immigrant Families
A Federal Judge has rejected a Trump Administration effort to change a 20-year-old legal settlement that bars long-term detention of immigrant families.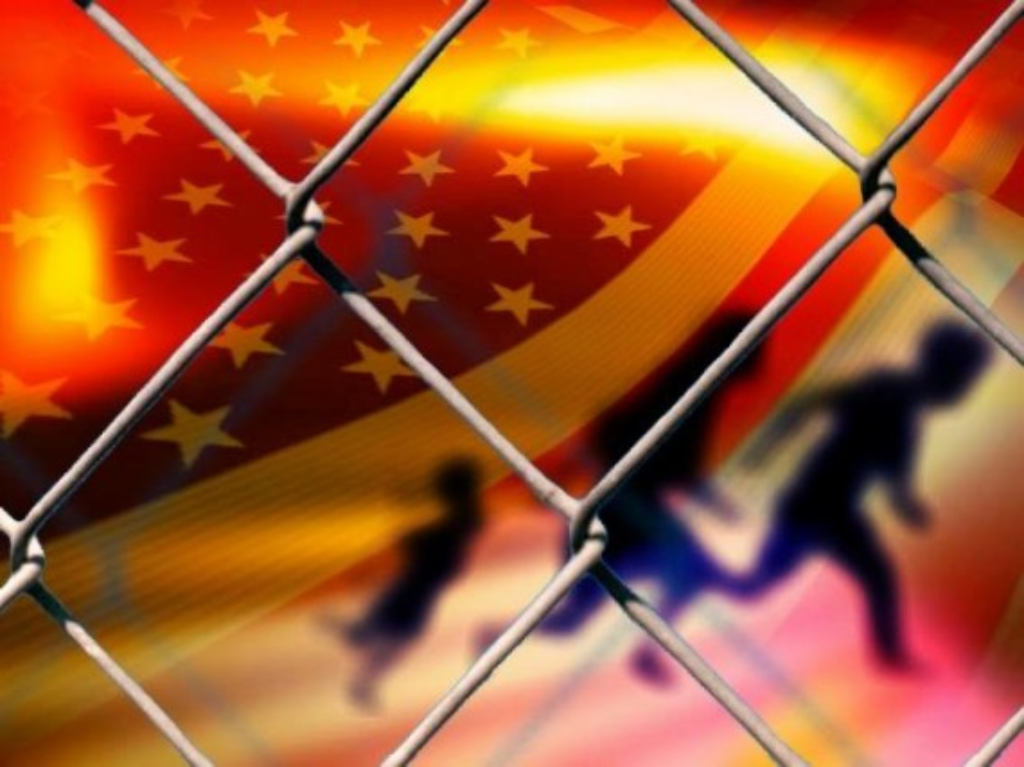 On Monday, a Federal District Court Judge dealt the Trump Administration a significant setback in connection with its ongoing "zero tolerance" policy regarding migrants crossing the border with Mexico, holding that migrant families cannot be held in detention for extended periods of time:
LOS ANGELES — The Trump administration on Monday lost a bid to persuade a federal court to allow long-term detention of migrant families, a significant legal setback to the president's immigration agenda.

In a ruling that countered nearly every argument posed by the Justice Department, Judge Dolly M. Gee of the Federal District Court in Los Angeles held that there was no basis to amend a longstanding consent decree that requires children to be released to licensed care programs within 20 days. The government said that long-term confinement was the only way to avoid separating families when parents were detained on criminal charges.

Judge Gee said the administration's request to modify the decree, the 1997 Flores agreement, was "a cynical attempt" to shift immigration policymaking to the courts in the wake of "over 20 years of congressional inaction and ill-considered executive action that have led to the current stalemate."

In another setback, federal authorities were preparing Monday to unwind the administration's family separation program, with 54 young migrants scheduled to be returned to their parents as a result of an earlier court ruling from a federal judge in San Diego. The secretive operation set to unfold on Tuesday involves transporting children hundreds of miles to undisclosed locations around the country.

The reunions cover a little more than half of the youngest children — those under age 5 — who had been separated from their families under the administration's program to jail adults who crossed the border illegally.

The operation will be carried out with an unusual level of secrecy under the oversight of the Department of Homeland Security, according to federal lawyers and others familiar with the plan.

A parallel effort is underway to deport some of the migrants: 11 reunified families will be returned to their home country, Guatemala, on Tuesday, the country's vice minister of foreign relations said at a news conference.

Homeland Security Secretary Kirstjen M. Nielsen was scheduled to travel to Guatemala City the same day, with illegal immigration one of the topics on her agenda, department officials announced.

(…)

President Trump now faces the same dilemma that President Barack Obama's administration confronted when Central American migrants began surging across the southwest border in 2014. After exploring options for longer-term detention — including their own attempt in 2015 to amend the Flores agreement — Obama administration officials eventually permitted many migrant families to be released with orders to appear in court, with judges often imposing additional restrictions such as bond or ankle monitoring devices.

In her ruling, Judge Gee said the Trump administration's petition to amend the Flores agreement, both by allowing longer-term detention of families and providing for housing them in facilities other than those licensed by child welfare agencies, raised no significant new argument that Obama lawyers had not already tried unsuccessfully.

She rejected the contention that the court's refusal to amend the agreement in 2015 had spurred thousands of new migrants to flock toward the United States, believing they could avoid detention if they arrived with children.

"Any number of other factors could have caused the increase in illegal border crossings, including civil strife, economic degradation, and fear of death in the migrants' home countries," the judge wrote.
Buzzfeed's Zoe Tillman has more:
A federal judge on Monday rejected the Trump administration's bid to change the terms of a 1997 settlement agreement that restricts how long children can be held in immigration detention, undercutting a major part of Trump's executive order addressing the border separations crisis.

US District Judge Dolly Gee wrote that the Justice Department's motion to modify the settlement, known as the Flores agreement, was a "thinly veiled" effort to raise challenges to the settlement that the judge had already considered and denied.

"It is apparent that Defendants' Application is a cynical attempt, on an ex parte basis, to shift responsibility to the Judiciary for over 20 years of Congressional inaction and ill-considered Executive action that have led to the current stalemate," Gee wrote.

She continued: "Regardless, what is certain is that the children who are the beneficiaries of the Flores Agreement's protections and who are now in Defendants' custody are blameless. They are subject to the decisions made by adults over whom they have no control. In implementing the Agreement, their best interests should be paramount."

The government has interpreted the settlement and subsequent rulings in the case to mean that children cannot be held in immigration detention for more than 20 days. Complying with the settlement as is will make it difficult for the administration to reunite separated families while also maintaining a "zero tolerance" approach to immigrants apprehended at the border.

Justice Department spokesperson Devin O'Malley said in a statement that DOJ was reviewing the ruling.

"The Trump Administration continues to make good-faith efforts that allow us to not only enforce the law, address the crisis of illegal immigration our border, and protect our nation and its citizens, but also protect the safety of children in government care and custody," he said.
All of this is rooted in the "zero tolerance" policy that the Trump Administration announced in late April and began enforcing in May. Under that policy, under that policy nearly everyone arriving at the southern border is being arrested and threatened with deportation. Initially, this policy included the separation of parents and children that resulted in children being put in detention facilities that were, in many cases, far away from where their parents were located. Due to the overwhelmingly negative public outcry from that policy, though, the Trump Administration ended up halting the family separation policy and announced that henceforth parents and children would be held together pending the outcome of deportation proceedings, a process that could take months at the very least depending on the nature of any defenses that the parents may raise, including claims that they entitled to asylum under Federal law and international treaties to which the United States is a signatory.
As many legal observers noted at the time that the Administration ended the family separation policy, though, the new policy faced several problems of its own, both legal and practical. Legally, the notion of keeping families together in detention for an indeterminate period of time appeared to run afoul of the so-called "Flores Settlement" that set parameters on the government's ability to keep children in custody and sets restrictions on the conditions under which they can be held. That ruling was further limited by subsequent litigation based on the original case, including a 2016 ruling by the Ninth Circuit Court of Appeals that limited the ability of the Federal Government to keep children in custody in any type of detention facility for longer than twenty days. Practically speaking, it is unlikely that any of the cases that the government is currently dealing with involving families can possibly be resolved in that period of time. Additionally, the Federal Government has only a limited number of "family friendly" facilities that would be appropriate for housing parents and children for an extended period of time. It was because of these legal and practical limitations that prior Administrations had chosen to release parents with children with an order that they appear at a later date, although in recent years it has been the practice that the parents would be fitted with ankle bracelets containing GPS locators to ensure their appearance and to make it easier to find them if they failed to appear as required. It's worth noting, though, that reporting has indicated that the vast majority of people who went through this "catch and release" process did, in fact, appear for their court dates, especially those claiming asylum as a defense to deportation.
Because of these limitations, the Trump Administration went back to the Federal District Court charged with monitoring and supervising the "Flores Settlement" to seek modification of the prior rulings that would allow them to continue holding families in detention beyond the time limit set by the settlement and subsequent litigation. This ruling essentially means that they have at least lost the first round of that bid and that they must continue to comply with the Flores Settlement. As a practical matter, it's hard to see how the Administration can continue to enforce its zero-tolerance policy within the parameters of this agreement so either we'll see some modification of that policy or, more likely, the Administration will appeal the lower court ruling and attempt to seek relief at the Ninth Circuit. Given how that court has ruled on this issue in the past, though, it doesn't appear that they'll have much hope in getting the modification that they want. This will mean that they'll have to choose between continuing to enforce the policy or complying with the law because it's rather obvious that they can't do both.
Here's the Opinion:
Flores et al v. Sessions et al by Doug Mataconis on Scribd