Virginia Not Exactly Looking Like A Battleground State
The Old Dominion seems like it's going to be even more firmly Democratic in 2016.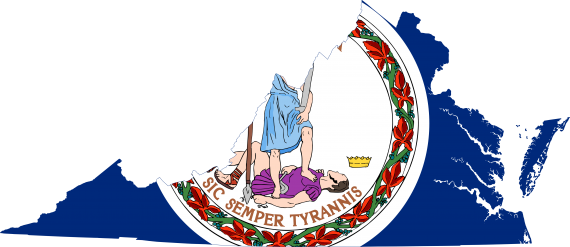 In 2008, President Obama won in part thanks to the fact that he was able to win in states that had been traditionally been going Republican for quite some time. Among the most important of those states was Virginia where, despite the fact that it only has thirteen Electoral Votes at stake, a win is important in no small part because it shows an ability on the part of a candidate to succeed among the type of predominantly white, college educated, suburban voters that are also important in states such as Ohio and, to a large degree, a key part of the Republican base. Prior to Obama's win, Republicans had won the Old Dominion in every Presidential election since 1968 and Republicans had come to dominate politics at the state level with consistent wins in races for Governor, Lt Governor, and Attorney General as well as winning control of the state legislature. Since that win, and Obama's follow-up win in the state during his 2012 bid for re-election, Democrats have had more success in regaining some of their former dominance in state politics, most especially in 2013 when they swept the elections for all three statewide elected offices, the first time either party had done that in some time.
Now, according to a new CBS News Battleground Poll, Hillary Clinton has a substantial enough lead in the state that it's hard to call the state a battleground:
The battleground state of Virginia looks a little less like a battleground today, as Hillary Clinton has opened up a lead there of 49 percent to 37 percent, echoing some of the movement seen in national polls this week.

Clinton has nearly-unanimous Democratic backing at the moment while Trump isn't doing as well with his fellow Republicans: she has 95 percent of the state's Democrats compared to 79 percent of GOP-ers for Trump. In today's highly partisan electorate, that amounts to a dramatic difference. There isn't a wholesale move of Republicans to Clinton – just 6 percent – but others have drifted into being unsure, or voting third-party, and in what may become a turnout factor down the road, Republicans report lower motivation to vote than before. (However, that also suggests there could be room for Trump to rebound, if some of his partisans return.)

The "Commander-in-Chief" test looms large here, as it has become the top decision-making criteria for voters now. Clinton leads on it: fifty-seven percent say she is prepared while 36 percent say so of Trump. That commander-in-chief measure has become so important that Clinton can lead this race despite performing poorly on many other criteria: thirty-three percent believe she "tells the truth"; fewer than half believe she'll "look out for people like you" despite putting an emphasis on that topic at the Democratic convention, and only 34 percent believe she can bring change to Washington.

Yet with the exception of bringing change – which 67 percent believe Trump can do – Trump does not perform especially well on those measures either, which only underlines how the election has, for many voters, become a relative comparison between the two candidates. About three in ten voters in all these battleground states say they dislike both choices, but are picking one anyway.
Prior to the conventions, polls from Fox News and NBC News had shown Clinton leading in the Old Dominion by five points and seven points respectively, but it's worth noting that there has not been an abundance of polling in the state until now so it's hard to tell what the trend may have been before this. In any case, the new poll gives Clinton a seven point lead in a head-to-head matchup with Trump and a 6.8 point lead in a four-way race with Gary Johnson and Jill Stein in the respective RealClearPolitics averages. The numbers are similar in the Pollster average for a head-to-head matchup. If these numbers are accurate, then they indicate strongly that the idea of Virginia being a battleground state in 2016 may be heading out the window. In the last two elections, John McCain and Mitt Romney lost the state by approximately six points and four points respectively and were by and large still competitive in the polling in the state until at least October of their respective election years. Trump, on the other hand, seems to be seeing the state slipping out of his hands before Labor Day, which presents Republicans with real Electoral College problems, as if they didn't have plenty of those already.
If Virginia truly is falling out of the battleground state category, then it makes a Republican path to victory even more unlikely than it already was. In the past, I've noted that the most likely path for Republicans involved holding on to winning all of the states that Mitt Romney did in 2012, and then winning in Ohio, Florida, and Virginia along with at least one other state. The Trump campaign has suggested that they could pave a path through the industrial Midwest, but the polling out of the states that would make up that kind of coalition, including Wisconsin, Michigan, and Pennsylvania, are looking for the moment as though they're going to stay firmly in the Democratic camp. If Virginia follows them there, then it will be virtually impossible for Trump to get to 270 Electoral Votes. By contrast, with Virginia and the Midwest firmly on her side, Clinton could stand to lose both Ohio and Florida and still win the election as long as she holds on to states like Colorado, Nevada, and New Hampshire. Additionally, the fact that Clinton is threatening Trump in states that Romney won in 2012 means that she may likely pull in "insurance" Electoral Votes that would offset any gains Trump might make over Romney's performance in 2012. As with all polling, this represents just a snapshot it time and things could change in the future, but right now it's not a very pretty picture for the Trump Team.