Who Wins From Obama's Same-Sex Marriage Announcement?
Will Obama's announcement on same-sex marriage benefit him or Romney in the upcoming campaign?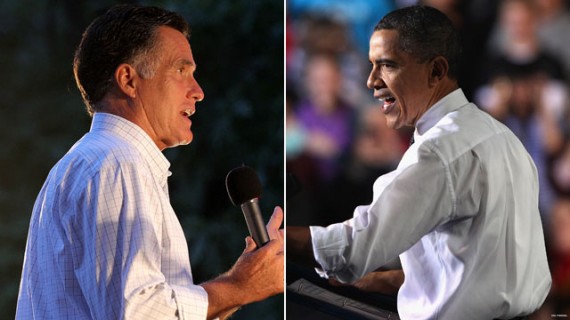 There's an argument developing in the blogosphere regarding which side of the political fight benefits more from President Obama's decision to announce his support for same-sex marriage. One argument says that it helps the left because it appeals to the younger voters that were part of the President's winning coalition in 2008 and because it has caused many donors on the left to open up their checkbooks for the campaign. The other argument, though, is that this week's events have actually helped Mitt Romney by rallying the social conservatives that had been wary of him to his side:
Social conservatives who doubted Mitt Romney now have a reason to rally around him after President Barack Obama's embrace of gay marriage.

Despite the fact that very conservative and religious voters didn't support Romney in the primary, their fierce opposition to the issue will give the presumptive GOP nominee a way to harness conservative enthusiasm in November.

And for Romney, whose position on same-sex marriage has been consistent over the years, conservative activists say Obama's declaration may be a way for Romney to finally prove his bona fides to voters on the right who have always been suspicious that he's not one of them.

"President Obama just 'evolved' himself into a one-term president," said Brian Brown, the president of the National Organization for Marriage. "This is a disaster for the Democratic Party: The reality is that the exact states he needs to win are the states that have overwhelmingly passed legislation defining marriage as between a man and a woman."

"What I'm hearing from folks around the country is: 'Game on, we're in, we will do whatever is necessary to elect Mitt Romney now because Obama has shown where he really stands,'" Brown said.
I've never actually believed that evangelicals and social conservatives were going to sit on the sidelines, either as a voter or an activist, when presented with the opportunity to defeat Barack Obama in November. Say whatever you will about Mitt Romney, but in their mind at least, he's not Obama and that would have likely been enough to get them on board between now and the convention. So, arguing that the President's announcement on Wednesday is a game changer in this regard, strikes me as a bit of a stretch. No matter how much they complained during the primary, these people were going to get on board with Romney eventually. If it wasn't same-sex marriage, it would've been some other issue.
More importantly, given the fact that polling now indicates that same-sex marriage is supported by a slight majority of Americans it seems unlikely that the Romney campaign is going to want to emphasize this issue significantly between now and Election Day.  When you have an issue where the public is essentially equally divided, with a slight majority favoring the position opposite from yours, there's not necessarily an advantage in emphasizing the issue no matter how much it may unite the base of your party behind you. Finally, the more Romney identifies himself with the socially conservative wing of his party, the more likely he is to alienate the independent suburban voting bloc he needs to get support from in order to win states like Virginia, Ohio, and Florida. Romney's wheelhouse is the economy, not social issues, and the more time the campaign spends on the second issue the more it goes off message.
Ed Kilgore agrees:
It's not entirely clear to me that the self-proclaimed exclusive representatives of Christianity on the Right have the troops to win a culture war, determined as they are to wage it not just on the relatively strong (if lagging and ultimately doomed) ground of opposition to same-sex marriage, but on issues like banning abortion and restricting contraception where they are in a distinct minority. Matter of fact, even if they can keep themselves from campaigning against every social development of the last half-century, polls are showing that the level of intensity among supporters of same-sex marriage is as higher or higher than among those opposing it.

But what is entirely clear to me is that Kulturkampf '12 will play directly into the Obama strategy of making the election a choice between two directions for the country rather than a referendum on the last four years in which all Mitt Romney has to do is to bob and weave and make himself seem vaguely moderate. Anything that polarizes the electorate even further into a judgment on the ideology of the two parties is not likely to turn out well for the party of Pat Buchanan and Paul Ryan.
That isn't to discount the political risks that the President is taking here by going public on same-sex marriage prior to the election. Each of the states that is designated a swing state is also a state that, within the past 8 years or so, has passed a referendum banning same-sex marriage, one of those states did it just this past Tuesday. As much as one can admit that public opinion on this issue has changed drastically since the height of the anti-gay marriage amendment drives in 2004-2006, there's still the fact that the President is taking a position at odds with a large segment of the public. Will it matter enough in the end to make a difference? I tend to doubt that it will, but one can never tell what will motivate people to get out and vote and this could be the kind of issue that brings conservative voters to the polls in those swing states and has an impact on the election.
In the end, though, I tend to think that both Romney and Obama are likely to see some benefit from this announcement to the extent that it will help motivate their respective bases. Whether it matters much beyond that remains to be seen.