Obama Gay Marriage Support Leads To Fundraising Boost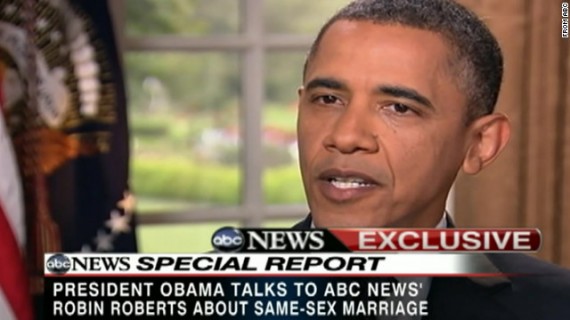 President Obama's public endorsement of same-sex marriage has apparently caused people to open their wallets:
It's too soon to tell whether President Obama's endorsement of same-sex marriage will help him or hurt him at the polls. But it's already doing wonders for his pocketbook.

The Obama campaign is enjoying a massive surge of contributions in the wake of his gay marriage announcement, suggesting the issue could serve as a powerful fundraising tool in the months ahead, according to campaign bundlers and donors.

Fundraisers say the donations began pouring in within minutes of the news Wednesday that Obama, who had been "evolving on the issue" for months, would affirm his support for the right of gay couples to be married.

Obama also sent out a message to backers Wednesday night restating his shift on same-sex marriage and requesting financial support. "If you can, please donate today," the message read.

Campaign officials declined to say how much money has come in over the past 24 hours, but one source involved in the effort called the response "astounding." The BuzzFeed Web site quoted an unnamed Democrat saying that the campaign had raised $1 million in the first 90 minutes after Obama's announcement, but a campaign spokesman said that number was wrong.

Regardless of the specifics, it's clear that Obama's shift on gay marriage is reaping financial rewards for his reelection campaign. The lesbian, gay, bisexual and transgender community forms an important constituency for Obama, and gay rights issues animate a broad part of the liberal base regardless of sexual identity.

A boost in donations from young and progressive donors could be particularly important for Obama as he struggles to match his performance four years ago, when a hard-fought primary contest and an idealistic wave of supporters helped him shatter all previous fundraising records.
Personally, I'm guessing that we're going to see that this announcement may have actually helped Obama in the polls too.