Bleeding Cash, Kamala Harris Cuts Campaign Staff, And Spending
Facing a cash crunch, Kamala Harris is shedding campaign staff and cutting spending. This seldom ends well.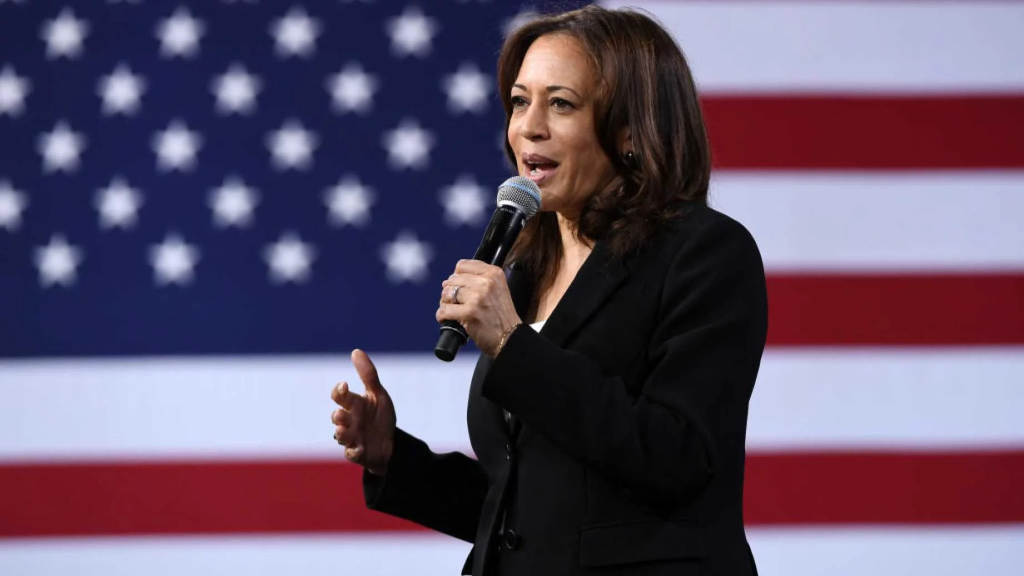 In a move that is hardly ever a good sign for a political campaign, Kamala Harris is slashing campaign staff due mainly to the fact that her cash on hand is dropping at an alarming, and potentially campaign-ending, rate:
Kamala Harris is dramatically restructuring her campaign by redeploying staffers to Iowa and laying off dozens of aides at her Baltimore headquarters, according to campaign sources and a memo obtained by POLITICO Wednesday, as she struggles to resuscitate her beleaguered presidential bid.

The moves come as Harris is hemorrhaging cash and in danger of lacking the resources to mount a competitive bid against better-funded rivals in Iowa. The overhaul will touch nearly every facet of Harris' operation, with layoffs or re-deployments coming at headquarters, as well as in New Hampshire, Nevada and her home state of California, a Super Tuesday prize that her advisers once viewed as a big asset.

Campaign Manager Juan Rodriguez will cut his own salary, according to the memo, which was just over $10,000 a month in the third quarter of the year. Harris' consultants will also have their payments reduced and the campaign plans to trim and renegotiate other contracts to slash overhead. Along with getting back in the black, a big motivation behind the cost-cutting decisions are plans to stash enough resources for a seven-figure media buy in the weeks before the Iowa caucus.

The major shake-up is the latest strategic maneuver to help rescue a campaign that was still being viewed as a likely early-state juggernaut three months ago after Harris confronted Joe Biden in a debate over school busing. The performance seemed to signal the realization of the promise Harris displayed during her campaign launch before 22,000 spectators in Oakland. Yet it's been downhill since the summer spike.

Harris is hoping to duplicate the successes of past campaigns that shed staff and came back to win primaries after near collapses the year before — and to avoid the fate of countless other hopefuls who spent too big early and faded late. In the memo, Rodriguez, who oversees the campaign's budgeting, describes an "incredibly competitive resource environment" — in other words, a keen competition for campaign dollars from larger donors. South Carolina, the other early state besides Iowa that would be key to a Harris turnaround, will be spared of any cutbacks.

"From the beginning of this campaign, Kamala Harris and this team set out with one goal — to win the nomination and defeat Donald Trump in 2020. This requires us to make difficult strategic decisions and make clear priorities, not threaten to drop out or deploy gimmicks," Rodriguez wrote, a reference to rival Democrats like Cory Booker, Julian Castro and Andrew Yang, who used attention-seeking deadlines and devices to raise money. "Plenty of winning primary campaigns, like John Kerry's in 2004 and John McCain's in 2008, have had to make tough choices on their way to the nomination, and this is no different."

Before the staff moves came to light, a number of Harris aides said they were growing frustrated by what they viewed as repeated, crisis-driven strategy shifts. Since settling on her Iowa-focused strategy, Harris is making her fifth trip there this month with stops in Council Bluffs, Newton and the state Democratic Party's big Liberty and Justice Celebration Friday night in Des Moines. She also traveled three times to South Carolina.

The question surrounding the Harris campaign is how to turn it around. Low-polling candidates — even those with a conceivable shot at placing in Iowa — seldom raise large sums online, particularly without viral moments. Even those can be fleeting. Harris' persistent problems come as she's sought to raise her profile in recent weeks with a steady diet of TV appearances around Democrats' impeachment efforts of Donald Trump.
This move is seemingly inevitable given Harris's fortunes in the campaign over the summer. After peaking in the polls in the immediate aftermath of the first Democratic debate in June, the former Attorney General and current Senator from California began to slip in the polls and has not been able to stop that slide. Currently, for example, she's polling at 4.9% in the RealClearPolitics national polling average, a significant drop from where she was just three or four months ago. In the statewide polls, she isn't faring much better. In Iowa, the state where she appears to be concentrating her resources at this point, she's in seventh place at 2.7%. In New Hampshire, she's at 4.0% in 5th place, just barely ahead of Andrew Yang, a man who has never run for office before. In Nevada, she's in fifth place at 4.6% just ahead of Pete Buttigieg. Her best performance is in South Carolina, but even there she stands at 7.0% while the rest of the field in front of her is in double digits. Even in her home state of California, she's in fourth place at 8.0% while here competition — Biden, Warren, and Sanders — are all in double digits.
The second issue that Harris is facing is, as noted, a serious money problem that threatens to cause the campaign to significant problems just as we are heading into the closing months of the pre-primary part of the campaign. The best evidence of that can be seen in the fact that she raised just $11.6 million in the most recent quarter of the year, roughly the same numbers she saw in the first and second quarters of the year. More importantly, her cash-on-hand numbers were among the worst of any of the top five candidates, and that is only going to get worse if her fundraising continues to slow down.
It's possible that Harris will bounce back, of course. Other candidates have gone through a financial crisis only to get past it and go on, although few of such candidates have won out in the end. Whether Harris can do that, or whether this is just another sign of what appears to be a dying campaign is something we'll have to wait and see about.