Kamala Harris Raises $12 Million In Second Quarter
Kamala Harris lagged the top Democratic candidates in fundraising in the second quarter, but that's likely to change.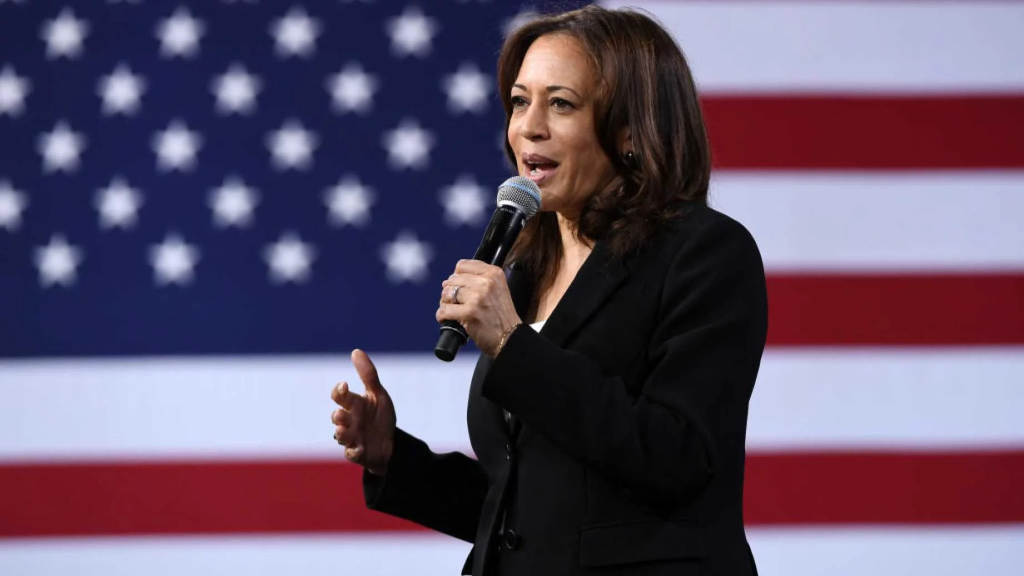 Late yesterday, the campaign of Senator Kamala Harris reported that it had raised roughly $12 million in the second quarter of the year, a number that lags behind her major competitors:
WASHINGTON — Senator Kamala Harris of California raised less than $12 million in the past three months, her campaign said on Friday, a total that leaves her well behind her top rivals in the Democratic presidential primary's money race.

Ms. Harris's total for the second quarter of the year, which ended on Sunday, was padded by a strong finish. She collected more than $2 million in online donations in the first 24 hours after the start of the Democratic debate on June 27, as well as an additional $1.2 million online last weekend, her team said.

Ms. Harris's second-quarter number is far below what some other first-tier candidates reported this week.

Mayor Pete Buttigieg of South Bend, Ind., raised $24.8 million in the second quarter, former Vice President Joseph R. Biden Jr. brought in $21.5 million and Senator Bernie Sanders of Vermont collected $18 million, their campaigns said this week. (Mr. Biden entered the race in late April, more than three weeks into the quarter.)

Many other candidates are expected to report raising far less. Senator Michael Bennet of Colorado, for instance, raised $2.8 million since entering the race in early May, his campaign said this week. The campaign of Gov. Steve Bullock of Montana announced Friday that he had raised more than $2 million since becoming a candidate in mid-May.

The announcement by Ms. Harris's campaign came on the heels of a crucial moment for her presidential bid, when she confronted Mr. Biden on the debate stage over his comments about segregationist senators and his record on school busing.

Ms. Harris has climbed in polls after her debate performance, and Mr. Biden's lead over the rest of the field has diminished. Mr. Buttigieg, despite his fund-raising prowess, has consistently polled in the single digits, lagging the rest of the top tier.

Senator Elizabeth Warren of Massachusetts, who has been rising in the polls as Mr. Sanders has slipped, has not announced her latest fund-raising figures. Candidates must report their second-quarter fund-raising to the Federal Election Commission by July 15, but campaigns are free to announce their totals before the deadline

Ms. Harris raised less during the campaign's second quarter than she did in the first, which she entered three weeks into January. In that quarter, she raised almost exactly $12 million, more than any other candidate aside from Mr. Sanders.

She has pulled in large sums from online donors while also aggressively raising money on the traditional fund-raising circuit, an approach that Mr. Buttigieg is also employing with great success.

The Harris campaign said Friday that she received donations from more than 279,000 people during the second quarter and raised more than $7 million of her total online. The campaign said its average donation was $39, lower than the $49 average reported by the Biden campaign but higher than the $18 average cited by the Sanders team. Campaigns often point to small average donations as evidence that they are attracting a large pool of grass-roots supporters.

With Harris's announcement, we have second-quarter figures from all of the candidates in the top five with the exception of Senator Elizabeth Warren. Of those who have released their numbers, South Bend, Indiana Mayor Pete Buttigieg is at the top of the list, with just under $25 million raised during the second three months of the year. Former Vice-President Biden is in second place with $21 billion raised since he entered the race on April 25th. In third place, there's Bernie Sanders, who raised $18 million. For the moment, Senator Harris is at the bottom of the pack, and it's worth noting that her numbers would have been even lower were it not for the money she raised in the wake of last week's debate. It's also worth noting that Harris's second quarter fundraising numbers aren't significantly better than her first quarter number, which was also roughly $12 million.
It's worth noting that Harris spent much of the second quarter lagging in the polls with little indication that she would be able to break out of the middle of the pack. That all changed at the debate last Thursday, of course, and since then the race has been turned upside down. In the immediate aftermath of the debate, Harris's poll numbers began to rise. This continued as additional polling was released on Monday, Tuesday, and Wednesday. The result has been a race that has changed significantly from where it was prior to the debate, Harris is, at least for now, considered a leading contender in the race for the nomination, and this is likely to lead to increased media attention and, most likely, increased donations. What she's able to do with that remains to be seen.