Biden Raises $21.5 Million In Second Quarter
It was a very successful fundraising quarter for the former Vice-President.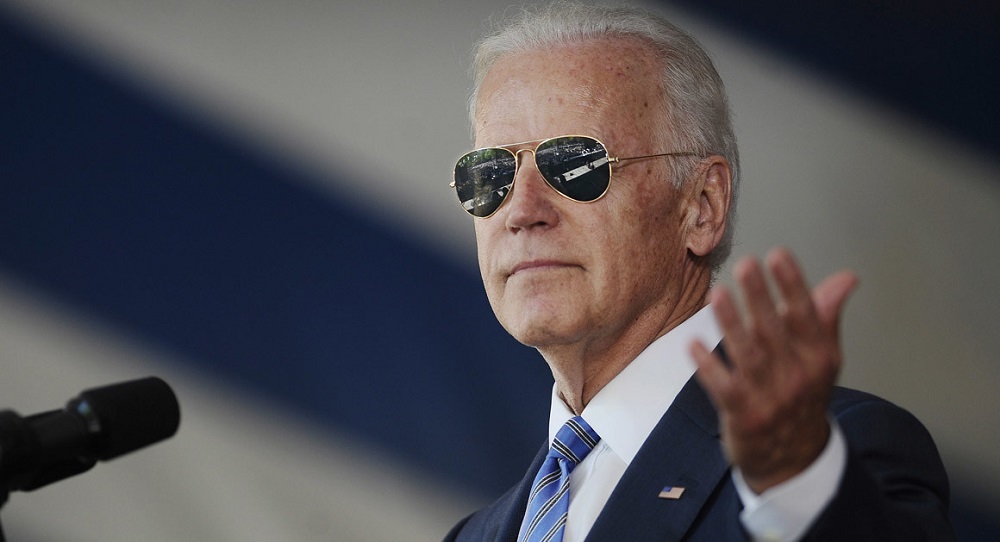 Late in the day on Wednesday, former Vice-President Joe Biden's campaign reported that he had raised $21.5 million in the second quarter of 2019:
WASHINGTON — Former Vice President Joseph R. Biden Jr. has raised $21.5 million since entering the presidential race in late April, his campaign said Wednesday.

Mr. Biden's haul for the second quarter of the year cements his status as one of the financial heavyweights among the two dozen Democratic presidential contenders. But it fell short of what Mayor Pete Buttigieg of South Bend, Ind., collected in the quarter, which ran from April through June.

While Mr. Biden did not announce his candidacy until several weeks into the quarter, he also had the advantage of beginning his campaign as a household name who had spent eight years as vice president and decades as a senator.

Mr. Buttigieg, who at the start of the year was little known outside of Indiana, raised $24.8 million in the quarter, his campaign said this week. Senator Bernie Sanders of Vermont, who was also a candidate for the full quarter, collected $18 million, his campaign said.

The presidential campaign of Senator Michael Bennet of Colorado also disclosed its fund-raising on Wednesday. It said Mr. Bennet had raised $2.8 million since he entered the race in early May, a total that underscores the steep financial challenge facing some of the lesser-known candidates in the large Democratic field.

Presidential candidates are due to report their second-quarter fund-raising to the Federal Election Commission by July 15. Fund-raising totals hardly assure success at the ballot box — for all his financial might, Mr. Buttigieg remains in single digits in national polling — but they can be an indicator of which candidates are gaining steam and which are struggling to attract interest. The forthcoming reports will also offer details on how campaigns are spending their money.

In the quarter, Mr. Biden received more than 436,000 donations from more than 256,000 donors, his campaign said. The average donation was $49, according to his team. His campaign did not say how much cash it had on hand at the end of the quarter.

By comparison, Mr. Sanders's campaign, which is not holding high-dollar fund-raisers, collected less money than Mr. Biden in the quarter, but received a much larger number of donations — nearly one million, according to the campaign. The Sanders campaign said its average donation in the quarter was $18.

In announcing its fund-raising total, the Biden campaign emphasized how much it had raised per day that Mr. Biden was in the race, a statistic that puts him above Mr. Buttigieg for the quarter. "We've raised more per day than any other presidential campaign," Mr. Biden's team wrote in an email to supporters, with the subject line "INCREDIBLE milestone."
The fund-raising haul was announced hours before Mr. Biden and his wife, Jill, kicked off a swing through Iowa, where they will be spending the Fourth of July holiday campaigning.


Considering the fact that Biden did not enter the race until April 25th, meaning that he missed the almost an entire month of the quarter that concluded on June 30th, this is a fairly impressive number but not a surprising one considering the former Vice-President's long history in Democratic politics and his ties to top Democratic donors. Additionally, the fact that the money he did raise was spread over a fairly wide population of donors who donated an average of under $50 each means that he has access to a fundraising well that he can return to in the future without having to worry about them hitting their FEC donation limit of $2,800 per candidate per election (meaning that they can donate again for the General Election even if they hit the limit for the primary.) It's also a reflection of the fact that, even now, Biden remains the heavy favorite to win the nomination and is seen even by supporters of his opponents as the candidate most likely to be able to take on and beat President Trump in November 2020.
The fundraising numbers come at the end of what has been something of a bruising week for the former Vice-President. After a debate last Thursday in which he faced withering criticism from Senator Kamala Harris, Biden saw his numbers, which were likely artificially high, begin to fall. This continued as additional polling was released on Monday, Tuesday, and Wednesday. The result has been a race that has changed significantly from where it was prior to the debate, with Biden leading by a much smaller margin while Senators Harris and Warren rise and Senator Sanders falls and appears to be in danger of slipping into third or fourth place after being in second place since the start of the year. At the very least these numbers show that Biden may be down, but he's far from out.