Joe Biden Makes It Official, He's Running For President
He's tan. He's rested. He's ready. But is the Democratic Party going to buy what Joe Biden is selling?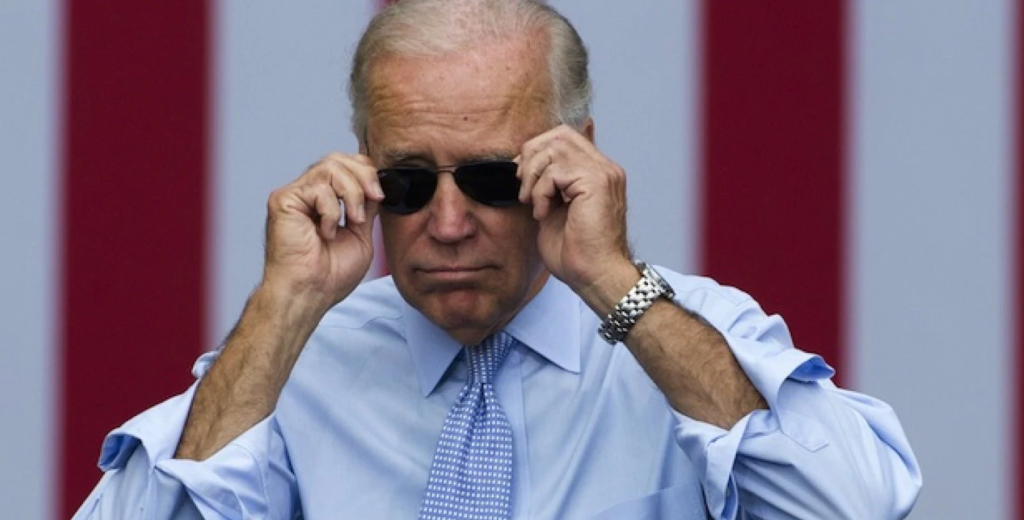 Former Senator and Vice-President Joe Biden, who has run for President twice before and flirted with the idea of doing so in 2016 before ultimately deciding against it, has officially entered the race for the Democratic nomination for President:
Former Vice President Joseph R. Biden Jr. announced Thursday that he would seek the Democratic nomination to challenge President Trump in 2020, marshaling his experience and global stature in a bid to lead a party increasingly defined by a younger generation that might be skeptical of his age and ideological moderation.

Mr. Biden, 76, is set to offer himself as a levelheaded leader for a country wracked by political conflict, a rationale he believes could attract a broad cross-section of voters who want to move on from Mr. Trump.

In a three-and-a-half minute video laying out his reasons for running, Mr. Biden chose not to talk about policy issues or his biography but instead began by recalling the white supremacist march through Charlottesville, Va., in 2017 and a counterprotest, and Mr. Trump's comment that there were "very fine people on both sides." In that moment, Mr. Biden said, "I knew the threat to our nation was unlike any I'd ever seen in my lifetime."

"We are in the battle for the soul of this nation," Mr. Biden said. "I believe history will look back on four years of this president and all he embraces as an aberrant moment in time. But if we give Donald Trump eight years in the White House, he will forever and fundamentally alter the character of this nation, who we are, and I cannot stand by and watch that happen."

Mr. Trump, in a Twitter post about Mr. Biden on Thursday morning, did not respond to those remarks, but instead lampooned the former vice president as "Sleepy Joe" and derided the Democratic field.


"I only hope you have the intelligence, long in doubt, to wage a successful primary campaign," he wrote. "It will be nasty — you will be dealing with people who truly have some very sick & demented ideas."

Mr. Biden is seen by many Democrats as a trustee of former President Barack Obama's legacy, perhaps capable of restoring the consensus-seeking liberalism of Mr. Obama's administration. The former vice president has encouraged that perception, labeling himself to reporters in early April as an "Obama-Biden Democrat" and suggesting that accounts of the left wing's ascendancy in the party were greatly exaggerated.

A spokeswoman for Mr. Obama issued a statement on Thursday morning praising Mr. Biden without endorsing him, a sign of both the political value of that relationship and also the limits of what Mr. Obama might do to support his former running mate.


"President Obama has long said that selecting Joe Biden as his running mate in 2008 was one of the best decisions he ever made," said Katie Hill, Mr. Obama's spokeswoman. "He relied on the vice president's knowledge, insight, and judgment throughout both campaigns and the entire presidency."


As Mr. Biden joins a race with 19 other Democratic candidates, he is in an unaccustomed political position: He is an early front-runner for the nomination, though by no means an imposing one. He has run four previous national campaigns — two as a little-noticed candidate for the presidential nomination in 1988 and 2008, and two as Mr. Obama's running mate — but in a half-century career he has never been the starring actor in a major political production of his own inception.
The overarching question of Mr. Biden's campaign is whether he can fill that role with sufficient competence and imagination, and dispel concerns within his party that he lacks the discipline to run an effective campaign or the vision to ignite Democrats' enthusiasm.
In his announcement video, Mr. Biden's opening argument to Democratic voters and the country at large attempted to set him above and apart from his party's ideological dividing lines and crowded field of candidates. Rather than describe his political record or embrace left-wing policies that some Democrats and liberal activists are hungry for, Mr. Biden made a thematic attempt to define the Democratic primary in terms of a question: which candidate can beat Mr. Trump and restore normalcy.

(…)

Mr. Biden will seek to make the case for himself in the coming days, giving his first television interview on Friday on ABC's "The View," where he memorably appeared in 2017 and comforted a co-host, Meghan McCain, a daughter of Senator John McCain, about her father's battle with brain cancer.

He will then barnstorm key primary states over the next few weeks, starting with remarks on "rebuilding an inclusive middle class" on Monday in Pittsburgh, followed by trips to Iowa and South Carolina and then proceeding to Nevada, California and New Hampshire by the middle of May. The Biden rollout is set to culminate in Philadelphia on May 18, with a speech about "unifying America," his campaign said.

Here's the campaign video released today:
Biden's candidacy is hardly a surprise, of course. It's something he's been hinting about virtually from the first day after the 2016 election and repeatedly in speeches and interviews over the course of the past two years. The only question that seemed to be holding Biden back was whether he felt up to a third run for the White House after two unsuccessful attempts given the fact that he is 76 years old now, will be 77 during the 2020 campaign, and at 78 would enter office as the oldest President in American history. At the end of a first term, he'd be 82 and at the end of a hypothetical second term, he'd be 86 years old. assuming he lives that long. As Biden knows, running for President is a full-time job in itself and actually being President is a job that tends to age even the youngest Presidents as we saw with President Clinton, President Bush 43. and President Obama all of whom aged noticeably over the course of their eight-year Presidency. The impact of a campaign and serving in office on a man who will nearly be an octogenarian if he's elected cannot be discounted.
The obvious question for Biden is where he goes from here. As is the case with Bernie Sanders, he enters the races with near-universal name recognition, which is one of the reasons why he's currently at our near the top of every poll of the Democratic race on the national level as well as early primary states such as Iowa and New Hampshire. This is quite honestly the best the Biden has done on his own in Presidential polling during any of his runs for President. However, the polling at this stage means next to nothing and tells us very little about what the outcome of a race that hasn't really started yet will be. Just ask President's Hillary Clinton, Jeb Bush and Rudy Giuliani about that one.
That being said, Biden does enter the race with several advantages over his fellow candidates that could be helpful in the coming months and in the primaries when they start up in February. First of all, there's the fact that he's done this before both as a candidate for President and as a candidate for Vice-President. This means that he not only has some understanding about what it takes to put together a winning coalition in the Democratic Party but that he has relationships. many of them of long standing, with party leaders and influencers in basically every state in the country. Second, even if he doesn't get former President Obama's immediate endorsement the fact that he served as Obama's Vice-President gives him at least somewhat of a chance of building relationships with the all-important African-American community and, potentially, attracting support from younger voters who reminisce about the good old days of the Obama Presidency. Finally, Biden's long history in Washington means that he has personal relationships with pretty much everyone in leadership in the Democratic Party on Capitol Hill. This is likely to translate into endorsements and access to campaign donors that other candidates will not have.
All that being said, Biden's fortunes are entirely unclear at this stage. As one of the two putative front-runner sin the race he has nowhere to go at this point but down. The trick for him will be staying near the top of the field as the opposition below him begins to consolidate and real opposition begins to focus on him as the man to beat in 2020. Biden has never been in this position during either of his previous runs for the White House and its unclear how well he'll stand up against such attacks in a Democratic Party that is far different from the one that existed when in ran in 1988 or 2008, or even when he served as Vice-President. Whether that party is willing to accept Joe Biden as their leader is a question that we don't yet know the answer to.