Donald Trump Gets Less Support From Latino Voters Than Mitt Romney Did
Contrary to his claims, Donald Trump would not win the Latino vote if he were the nominee. In fact, it looks like he'd end up doing much, much worse.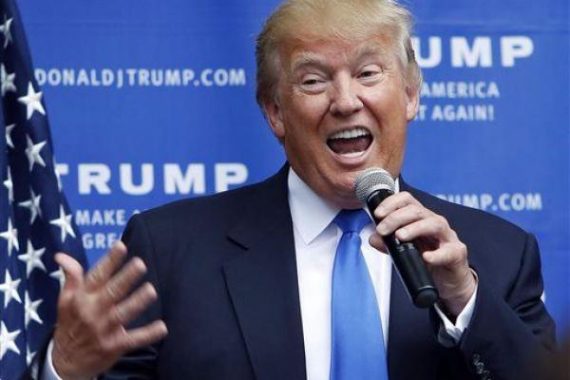 Notwithstanding two and a half months of a campaign in which he made disparaging comments about Hispanic immigrants, insinuated that Mexican immigrants are rapists and that the Mexican government is conspiring to send criminals to the United States, and released an immigrant plan that can only be described as anti-immigrant, Donald Trump has repeatedly claimed that he would win Latino voters in a General Electors. The fact that Mitt Romney only received 27% of the Latino vote in 2012, and that no Republican Presidential candidate has ever received a majority of that vote since pollsters started measuring it, made his claims seem especially unbelievable. Now, a new poll shows that, if the election were held to today, Trump would do even worse among Latino voters than Romney did:
Donald Trump may say he loves Latino voters, but Latino voters are not loving him back, according to a new poll.

Any Democratic presidential candidate would resoundingly carry the Latino vote over the current Republican front-runner if the 2016 election were held today, according to the latest MSNBC/Telemundo/Marist poll released Friday.

In a hypothetical general election match-up, leading Democrat Hillary Clinton would trounce Trump 69%-22% among Latino voters. Against Vice President Joe Biden, who has not yet said whether he plans to run, Trump would still perform poorly – 71% to Biden's 20%.

The latest poll results are exactly the scenario that Republican elites had hoped to avoid in the 2016 election. Trump is ranking even worse than Mitt Romney's disastrous showing among Latinos seen in the 2012 election, when he earned just 27% of their support. The Republican National Committee very publicly stated in its autopsy report following the election that it was imperative for the party to win over Latinos in order to remain competitive in the next presidential race.
It is worth noting as a caveat that, because of the size of the sample of Latino voters that was used for this poll the margin of error is slightly higher than it typically would be for a political poll of this type. Instead of a margin between 3 and 4 percent, the margin of error for this portion of the poll is over 6 percent. What this means is that, theoretically, Trump could be doing about as well among Latinos as Romney did in 2012, or he could be doing far, far worse than even the 22% that we see in this poll result. Whichever number it is, it is certainly nowhere near Trump's ridiculous claim that he would be able to win the Latino vote in a General Election, and it's not surprising to figure out why. For the past two months Donald Trump has run a campaign that has appealed to some of the worse aspects of the hard right base of the Republican Party. In doing so, he and has supporters have engaged in one reckless attack against Hispanic immigrants after another. Trump's rhetoric about Mexicans plays into every prejudice that the people he is appealing to have about immigrants in general and Hispanics in particular. It isn't a new tactic in American politics. Anti-Immigrant politicians in the 19th Century used it, and George Wallace and people like him used the same arguments to fight back against desegregation during the Civil Rights Era. With rhetoric like that, it's not at all surprising that Latino voters really, really don't like Donald Trump.
The important question, of course, isn't just how Latino voters feel about Donald Trump, but whether what Trump is doing, the rhetoric he is using, and the direction he and his supporters are trying to pull the Republican Party will end up damaging the GOP no matter who the nominee is in 2016. This poll does not appear to have tested Latino support for other Republican candidates in head-to-head matchups, so it's hard to say what impact Trump is having on the image of the GOP overall with that group. A poll taken in August showed that while these voters had a negative view of Donald Trump, those negative opinions don't seem to have translated over to the GOP as a whole just yet. Since that time, though, we've seen several Republican candidates adopt Trump's position on issues like ending birthright citizenship. Given that Trump is the frontrunner, it isn't surprising that his opponents would seek to co-opt him on the issues, but the more they do that the more they risk alienating Latino voters just like Trump has done. If that happens, Trumpism is still likely to do real damage to the Republican Party, even if Donald Trump isn't the nominee.