Florida School Guard Who Retreated From Gun Fire Charged
Scot Peterson, the school resource officer who hid from fire during last year's school shooting in Florida has been charged criminally. The legal basis for those charges seems flimsy.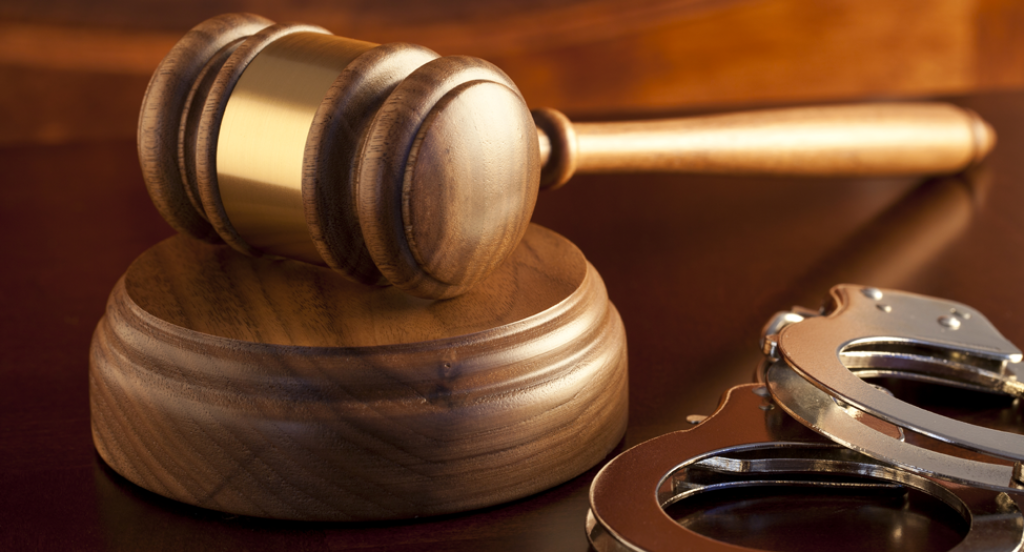 Scot Peterson, the former Browder County Sheriff's Deputy who made himself infamous by staying outside and retreating from gunfire during the February 2018 massacre at Marjory Stoneman Douglass High School has been charged on multiple counts related to his failure to do his duty:
HOLLYWOOD, Fla. — As bullets ricocheted and bodies fell in the hallways and classrooms at Marjory Stoneman Douglas High School last year, Deputy Scot Peterson was outside the building. Instead of storming in after the 19-year-old gunman, he retreated to a position of safety.


For more than a year after the February 2018 attack in Parkland, Fla., grieving parents have demanded that Mr. Peterson — along with the gunman who killed 17 and injured 17 — be held accountable in what would prove to be one of the nation's worst school shootings. On Tuesday, law enforcement responded with a sweeping list of charges that resulted in Mr. Peterson's arrest. His alleged crime: failing to protect the students.


America's long history of mass shootings have brought a variety of responses: Calls for tighter gun laws, civil lawsuits against companies that manufacture guns and firearm components, collective mourning. But Tuesday's charges represented a highly unusual case of a lawman arrested for failing to save lives.

Around Parkland, whose politically engaged students helped launch a national student movement for more gun control, there was both surprise and satisfaction.

"I have no comment except to say rot in hell," Fred Guttenberg, who emerged as an outspoken gun control activist after his daughter, Jaime, died in the attack, wrote on Twitter. "You could have saved some of the 17," Mr. Guttenberg added, addressing Mr. Peterson. "You could have saved my daughter. You did not and then you lied about it and you deserve the misery coming your way."


Mr. Peterson, 56, who had been suspended in the immediate aftermath of the attack and later resigned, faces 11 charges of neglect of a child, culpable negligence and perjury. He was booked into the Broward County jail with a bond of $102,000.


The 15-month investigation by the Florida Department of Law Enforcement that led to the charges, found that the former Broward County sheriff's deputy, assigned as a school resource officer to Stoneman Douglas High, "did absolutely nothing to mitigate" the shooting, the department's commissioner, Rick Swearingen, said in a statement. "There can be no excuse for his complete inaction and no question that his inaction cost lives," he said.


Officials determined that Mr. Peterson, as well as Sgt. Brian Miller, who was terminated on Tuesday but not charged, "neglected their duties." Mr. Peterson was taken into custody after an administrative discipline hearing.


The charges were an unusual instance of law enforcement officers being held criminally liable for not protecting the public.

Civil lawsuits have become par for the course following mass shootings in the United States. Families of the victims and survivors themselves use litigation to hold institutions, both public and private, responsible for not keeping people safe, as well as to push for policy changes or to collect compensation for emotional and physical trauma or death.
But experts say that criminally charging a law enforcement officer for allegedly being negligent in his response to a mass shooting is new ground.


"This is the first time I have seen somebody so charged like this," said Clinton R. Van Zandt, a former profiler with the F.B.I. and an expert on mass shootings. "I think that every police officer, sheriff and F.B.I. agent understands that you have to go to the threat and stop it and that we are no longer going to wait for SWAT or set up perimeters."

The Department of Law Enforcement said its inquiry showed that Mr. Peterson did not investigate the source of the gunshots, retreated during the shooting while victims were still under attack and directed other law enforcement officers to remain 500 feet away from the building.


The sweeping investigation included interviews with 184 witnesses, along with reviews of video surveillance, to piece together what officials acknowledged was a slow and chaotic law enforcement response. Officials added a perjury charge alleging that Mr. Peterson knowingly made a false statement while under oath in stating that he did not hear shots fired after he arrived at the 1200 building, except for the first two or three shots he heard.


The warrant portrayed Mr. Peterson, the only armed guard on campus, as an officer with a wealth of active shooter training who knew the gunman was inside, but did not go in to try to stop him as he killed and injured students and staff. It details a series of students and faculty who remembered seeing Mr. Peterson outside.

One student, Arman Borghei, told investigators that during the shooting, he looked out a third-floor window and saw Mr. Peterson standing on the side of the 1200 building "with his gun drawn not really doing anything."
More from Orlando's Sun-Sentinel:
When every second counted, as students were screaming and dying in their classrooms, school security officer Scot Peterson hid rather than respond. His inaction resulted in his arrest Tuesday on charges of neglecting his duty.

The extraordinary case of a cop charged with failure to act could land Peterson in prison for up to 97 years — though some experts warn that the charges will be difficult to prove.

Peterson was the closest person to the gunman during the massacre at Marjory Stoneman Douglas High School and likely the only one who could have intervened when a 19-year-old former student gunned down 17 people on Feb. 14, 2018.


While there was little time for anyone to save 11 people murdered on the ground level, authorities believe Peterson could have saved people on the third floor — if only he had tried.

Ten of the 11 criminal charges the 56-year-old faces stem from killings and injuries that happened on the third floor. The remaining charge accuses him of perjury during a sworn statement to investigators.


For taking cover rather than confronting the killer, Peterson has been branded a coward, nationally heckled and vilified.

"He should rot, that's how I feel," said Fred Guttenberg, whose 14-year-old daughter, Jaime, was on the third floor when she died. "My daughter was one of the last to be shot. My daughter absolutely could have been saved by him and she wasn't."


Jaime Guttenberg was shot in the spinal cord as she fled for her life.


"Had she had one more second she would have been saved," Guttenberg said. "I hope they make his life as miserable as possible."


Also on the third floor was geography teacher and cross-country coach Scott Beigel.

"If Scot Peterson had done his job my son would be alive today," said Linda Schulman, Beigel's mother. "One hundred percent had he done something, the active shooter would not have made it to the third floor, had he done his job, instead of standing outside like a coward."


Peterson was arrested after an administrative discipline hearing at the sheriff's office headquarters on Broward Boulevard in Fort Lauderdale.

He was booked into the Broward Main Jail on seven felonies and four misdemeanors, including child neglect, culpable negligence and perjury.

He also was fired by Sheriff Gregory Tony.


Peterson's criminal defense attorney was aghast at his client's arrest on "spurious charges that lack basis in fact and law" and called for them to be dismissed immediately.


"The state's actions appear to be nothing more than a thinly veiled attempt at politically motivated retribution against Mr. Peterson," said attorney Joseph DiRuzzo of Fort Lauderdale. "Today, the individuals who have made this charging decision have taken the easy way out and blamed Mr. Peterson … when there has only ever been one person to blame – Nikolas Cruz."

(…)

The investigation showed Peterson refused to investigate where the gunshots were coming from, retreated during the gunfire as victims were being shot, did not move from his hiding place for 48 minutes and directed other law enforcement who arrived on the scene to remain 500 feet away from the building, FDLE spokeswoman Jessica Cary said in an emailed statement.


"There can be no excuse for his complete inaction and no question that his inaction cost lives," said FDLE Commissioner Rick Swearingen.


A state commission investigating the school shooting was highly critical of Peterson in its report earlier this year.


Bob Gualtieri, chairman of that commission, said Tuesday at a meeting in Sunrise, that Peterson's refusal to testify before the commission last year even though he had been subpoenaed "speaks volumes."

"I'd say it goes to his consciousness of guilt," Gualtieri said.
The anger that the parents of the students who died during Nickolas Cruz's massacre, as well as survivors and residents of the surrounding area, feel towards Peterson is, of course, entirely understandable. While we don't really know whether Peterson could have prevented many deaths had he gone inside the school seeking to confront the shooter. The fact that he cowered outside the building and later lied about how he had responded is far from the kind of behavior we'd expect from a law enforcement officer, especially one who is armed and on campus specifically for the purpose of protecting students, teachers, and administrators is egregious and shocking to say the least.
The most generous interpretation of what Peterson did and didn't do is that he was attempting to figure out what was going on, where the shooter or shooters might be in the building, and attempting to figure out the best way to confront and stop him or them while at the same time trying not to further endanger or panic the fleeing students. A less generous interpretation would be that Peterson, who had been on the force for more than thirty years before his retirement, quite simply froze in the face of danger notwithstanding his three decades of training. It's also worth noting that it's not at all clear that Peterson would have been able to find Cruz in time to stop him, or that he would have been able to stop him if he did find him. Nonetheless, he was hired for the specific job of providing security at the school and he failed to do his job. He also apparently lied to authorities about what had happened last Wednesday. Given that, it was appropriate that he was relieved of duty and it's entirely appropriate that he is roundly denounced as a coward by the community in general.
That being said, I am uncertain about whether or not what Peterson did warrants, or justifies, criminal charges for which he could face the prospect of spending the rest of his life in prison if he were convicted. While there have, of course, been instances where police officers and other members of law enforcement were charged for excessive use of force, I am unaware of any instance where such a person has been specifically charged for failure to use force. Especially relevant in this respect is that generally speaking, the courts have ruled that law enforcement does not have a specific duty to protect individual members of the public. Instead, such a duty toward individuals only comes into play when individuals are in the custody of the police. Additionally, the law has generally held that students are not deemed to be "in the custody" of school officials while school is in session in a context that would give rise to a duty to protect. Generally speaking, such custodial relationships only exist in connection with situations where someone is imprisoned, under arrest, or detained by law in a place like a mental health facility. While school attendance is in some sense mandatory, it has never been seen as the kind of custodial relationship that creates a duty of care on the part of school authorities.
Furthermore, while it's true that law enforcement agencies exist to combat crime it has long been held that there is no legal duty owed by those agencies to specific individuals in specific cases. Instead, as the District of Columbia Court of Appeals put it in Warren v. District of Columbia, "the duty to provide public services is owed to the public at large, and, absent a special relationship between the police and an individual, no specific legal duty exists". While members of the general public are usually surprised when they learn of this legal principle, it does make sense and especially so in a mass shooting situation where there are multiple potential victims and the decision by an officer or officers to protect one victim could end up putting others at risk until a suspect is subdued. Additionally, unless there's evidence of negligence or other inaction on the part of a law enforcement officer or agent that directly led to the death or injury of an individual, there is, therefore, no over-arching duty of care on the part of the police toward individual members of the public.
This reasoning is why a Federal District Court Judge ruled in favor of the Broward County Sheriff and School Board in a civil lawsuit filed by parents of victims and survivors. At the same time, though, it's worth noting that the same Federal Judge did allow the claims asserted against Peterson individually to move forward and that a Florida State Court Judge rejected a Motion to Dismiss filed by Peterson's lawyers in a civil lawsuit filed against him and other parties by the parents of one of the Parkland victims. There's a long leap, though, from the question of civil liability, which goes to the question of whether or not there was a duty to act, and a question of criminal liability, which suggests a conscious action on the part of a Defendant that led to the deaths of others. Add to this the fact that the burden of proof in a criminal
Additionally, while I am by no means an expert in Florida law, it seems to me to be quite a legal stretch to apply statutes dealing with child neglect, which generally speaking apply to parents and other caregivers who fail to give proper care to a child under their care, to a situation such as this. It's also worth noting that the Florida criminal statute dealing with child neglect speaks specifically to action or inaction on the part of a caregiver, a term that is undefined in the statute. Is a school resource officer hired for the purpose of providing security at High School a "caregiver" to begin with? It strikes me that this is a very open question.
Finally, generally speaking, a criminal act must have some element of intent. Unless the prosecution can prove beyond a reasonable doubt that Peterson intended to allow the victims to die, I'm not sure how this can be established. Granted, it's possible for a fact-finder, whether it be a Judge or a jury, to infer intent from the facts and circumstances of a particular case. However, if there is some other reasonable circumstance that might have led Peterson to fail to act, it seems to me that the entire criminal case against Peterson collapses.
In addition to the child negligence charges, which are the most serious charges raised in the charging document, Peterson is also charged with culpable negligence. Based on the way I read the appropriate Florida statute, the prosecutors may be on more solid ground here given the fact that it's already been established in civil court, pending appeal, that Peterson has some sort of legal duty toward the school and the students. However, an act of culpable negligence under Florida law is considered a second-degree misdemeanor, the maximum punishment for which is just 60 days in jail.
Eugene Volokh has some words on these charges worth reading:
1. Now generally speaking, it's not a crime to decline to rescue or protect people in peril. That's true even when one could have rescued them with no risk or real cost to oneself.

2. It is a crime to fail to rescue or protect people when you have a special relationship with them, whether that comes from status (spouse, parent) or contract (lifeguard, doctor). But even when you do have such a duty, you aren't obligated to seriously risk death or serious injury
Volokh goes on to quote from a California Jury Instruction on the issue of parental duty to protect a child. That instruction sets forth a general duty on the part of a parent to " take every step reasonably possible under the then existing circumstances to protect [his] [or] [her] child from harm including physical attack." Even that instruction, though, states that "[t]he parent however need not risk death or great bodily harm in doing so." Volokh goes on to note that he has found precedent supporting the existence of a similar duty in other states. Peterson, of course, was not the parent of any of the victims or students in the building that day, but one could make the argument that if a parent isn't required to risk their own life then it would be absurd to place a higher duty on a non-relative. Volokh also notes that in those states where there is some statutory duty to help strangers in danger, that duty does not extend to situations where the purported rescuer would be risking their own life.
Volokh continues:
3. Peterson, though, is being prosecuted for failing to confront an armed murderer, a confrontation that certainly would "risk death or great bodily harm" to Peterson. The question in this case, I think, is whether the legal duty is more stringent for police officers, firefighters, armed security guards, and the like than it is for others (like parents) who owe such a duty.

If the answer is "yes," I take it, the rationale would be that a duty to risk one's life is part of the job, and that this duty is enforceable through the threat of criminal punishment and not just the threat of being fired.
Even assuming that it was cowardice that motivated Peterson's inaction, cowardice is not, generally speaking, a crime. As a result, I suspect that prosecutors face a tough road ahead and that there's a good possibility they will not get a conviction here or that, if they do, it will be overturned on appeal.
Here is the charging document filed in the case:
State of Florda v. Scot Pet… by on Scribd