Court: Sheriff, School Board Had No Duty To Protect Students In Parkland Shooting
A Federal Judge has ruled that neither the Sheriff's Office nor the School Board had a specific duty to protect individual students during the shooting last February in Parkland, Florida.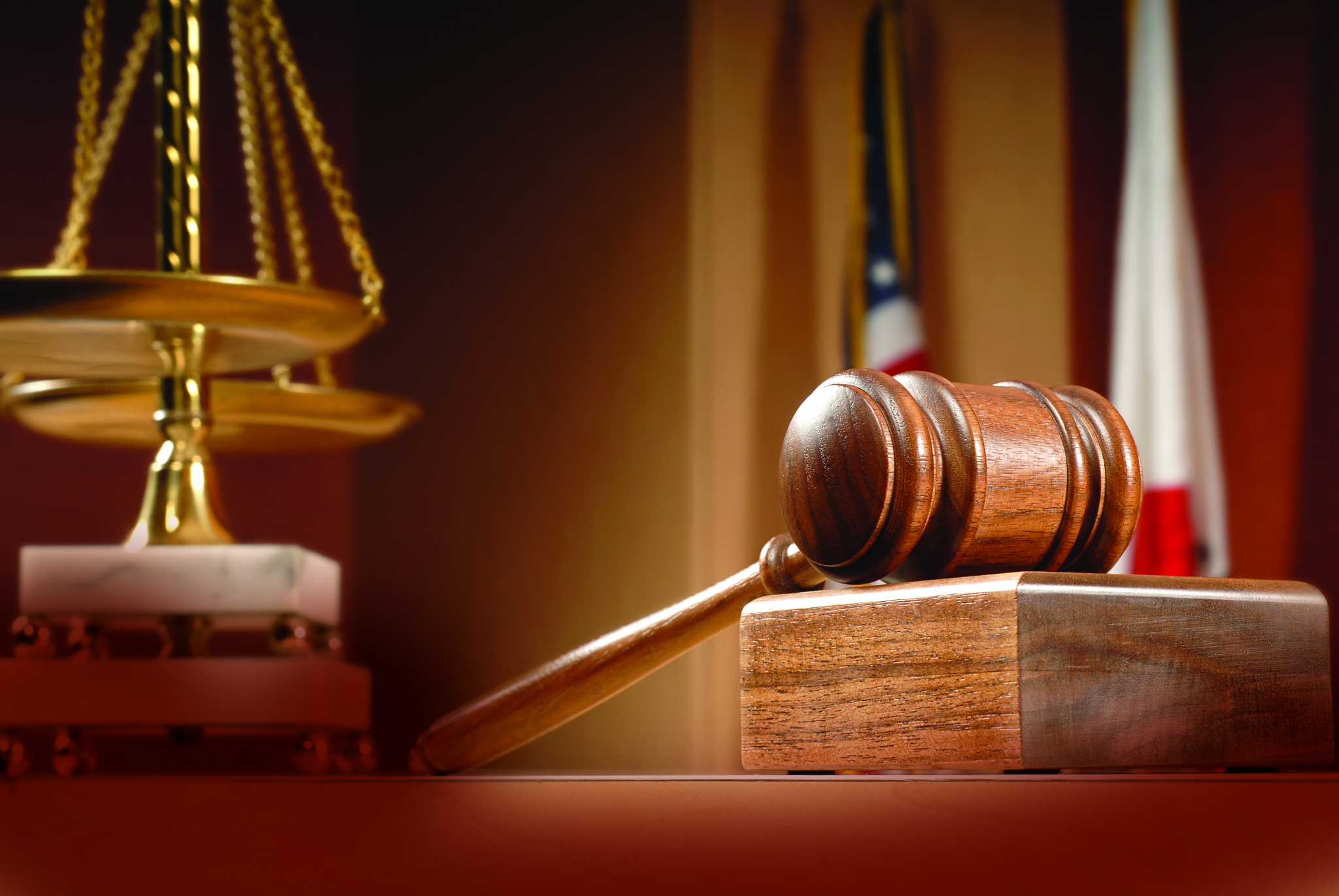 A Federal Judge in Florida has dismissed a lawsuit filed by a group of students who were present during the shooting at Marjorie Stoneman Douglass High School in Parkland, Florida against the school district and police, finding that neither had a duty to the individual students to protect them:
The school district and sheriff's office in the Florida county that is home to Marjory Stoneman Douglas High School had no constitutional duty to protect the students there during the deadly February massacre, a federal judge has said in a ruling.

The decision was made in a lawsuit filed by 15 students who said they suffered trauma during the Feb. 14 attack in Parkland, Fla. A total of 17 students and staff members lost their lives; 17 others were injured.

Prosecutors are seeking the death penalty for Nikolas Cruz, 20, the former Stoneman Douglas student who is accused of opening fire at the school on Valentine's Day. He has pleaded not guilty, but his lawyers have said he would plead guilty in exchange for a life sentence.

The Dec. 12 ruling, by Judge Beth Bloom, came on the same day that a county judge, Patti Englander Henning, came to the opposite conclusion. Judge Henning found that Scot Peterson, the armed sheriff's deputy who heard the gunfire but did not run in and try to stop the attack, did have an obligation to confront Mr. Cruz.

The two decisions in rapid succession highlight an assumption often made: the belief that the public has a right to receive protection from police officers.

But police officers, in fact, generally are not under any legal obligation to protect citizens who are not in their custody.

"Neither the Constitution, nor state law, impose a general duty upon police officers or other governmental officials to protect individual persons from harm — even when they know the harm will occur," said Darren L. Hutchinson, a professor and associate dean at the University of Florida School of Law. "Police can watch someone attack you, refuse to intervene and not violate the Constitution."

The Supreme Court has repeatedly held that the government has only a duty to protect persons who are "in custody," he pointed out.

"Courts have rejected the argument that students are in custody of school officials while they are on campus," Mr. Hutchinson said. "Custody is narrowly confined to situations where a person loses his or her freedom to move freely and seek assistance on their own — such as prisons, jails, or mental institutions."

There are exceptions, Mr. Hutchinson said, as when a crossing guard who is specifically assigned to protect children traveling across a street allows a child to get run over while, say, the guard is being distracted by a smartphone. The crossing guard is in a "special relationship" with the children, in legal eyes.

When an officer has a "special relationship" with people, or acts to "enhance the risk" of harm, the officer can be liable for any resulting injury under state negligence laws, Mr. Hutchinson said.

This is likely how Judge Henning found that Mr. Peterson did have a duty to protect those inside the school and refused to dismiss the negligence lawsuit filed by Andrew Pollack, whose daughter Meadow was killed.

The county lawsuit argued that Mr. Peterson had a "special relationship" with students and staff members at the school because he was specifically assigned to offer them protection.
More from the Florida Sun-Sentinal:
A federal judge says Broward schools and the Sheriff's Office had no legal duty to protect students during the shooting at Marjory Stoneman Douglas High School.

U.S. District Judge Beth Bloom dismissed a suit filed by 15 students who claimed they were traumatized by the crisis in February. The suit named six defendants, including the Broward school district and the Broward Sheriff's Office, as well as school deputy Scot Peterson and campus monitor Andrew Medina.

Bloom ruled that the two agencies had no constitutional duty to protect students who were not in custody.

"The claim arises from the actions of [shooter Nikolas] Cruz, a third party, and not a state actor," she wrote in a ruling Dec. 12. "Thus, the critical question the Court analyzes is whether defendants had a constitutional duty to protect plaintiffs from the actions of Cruz.

"As previously stated, for such a duty to exist on the part of defendants, plaintiffs would have to be considered to be in custody" — for example, as prisoners or patients of a mental hospital, she wrote.

Peterson was the only armed person at the school when Cruz showed up with an AR-15 rifle and murdered 17 people, in addition to wounding 17 more. Peterson has been widely vilified for taking refuge outside the school and not confronting Cruz.

"His arbitrary and conscience-shocking actions and inactions directly and predictably caused children to die, get injured, and get traumatized," the lawsuit claimed.

"His arbitrary and conscience-shocking actions and inactions directly and predictably caused children to die, get injured, and get traumatized," the lawsuit claimed.

Medina knew Cruz and saw him arrive on campus, but did not confront him.

The lawsuit argued that the Sheriff's Office and School Board "either have a policy that allows killers to walk through a school killing people without being stopped. Alternatively, they have such inadequate training that the individuals tasked with carrying out the policies … lack the basic fundamental understandings of what those policies are such that they are incapable of carrying them out."

Kristoffer R. Budhram of Jacksonville, who represented the students, said in an emailed statement: "We respectfully disagree with Judge Bloom's decision to dismiss our clients' case. This case is about protecting the Constitutional rights of individuals who were the victims of one of the worst mass shootings in this country's history.

"We are exploring all of our options for ensuring that they get their day in court, including appealing Judge Bloom's decision," Budhram wrote.
This ruling contrasts with a ruling last week by a Florida state court Judge who refused to dismiss a lawsuit filed by one survivor against Scot Peterson, who was the Sheriff's Deputy who also served as a school security guard and who failed to enter the building to stop Cruz while the shooting was going on:
The only armed deputy stationed at Marjory Stoneman Douglas High School the day of Nikolas Cruz's deadly rampage asked a Broward judge on Wednesday to find he had "no legal duty" to protect the students and faculty from harm.

The judge rejected his argument.

Scot Peterson, who resigned from the Broward Sheriff's Office in late February and is accused of shirking his responsibility by hiding instead of confronting Cruz, wanted Broward Circuit Judge Patti Englander Henning to dismiss a lawsuit filed by the family of Meadow Pollack, one of 17 people shot and killed in the Parkland school on Feb. 14.

"We want to say he had an obligation, but the law isn't that," said Peterson's lawyer, Michael Piper. "From a legal standpoint, there was no duty."

Englander Henning saw it differently, finding Peterson had a duty to the school community as someone whose job was security and who had an "obligation to act reasonably" under the circumstances of the shooting.

The judge also found Peterson was not protected from the lawsuit by "sovereign immunity," a legal doctrine that shields public employees from legal action based on their official conduct.

Piper said he would appeal the ruling.

Peterson was not in court Wednesday for the hearing — in a separate motion he asked the judge to keep Pollack's father, Andrew, from attending a formal interview as part of the lawsuit. Pollack, who is also suing Cruz, as well as the family that took him in two months before the shooting, and his mental health providers, sat at the plaintiff's table during the hearing

One of the lawyers representing Pollack expressed shock that Peterson would try to get out of the lawsuit.

"It is inconceivable that anyone could advance the proposition that Scot Peterson had no duty to these people," said attorney Joel Perwin. "That is an absurd proposition. … This was an abdication of responsibility when this [shooting] happened, and it is an abdication of responsibility now in this courtroom."
While there does appear to be a conflict between the decision by the Federal Court and the decision by the state court in a similar case, but which does not appear to have been reduced to the form of a detailed order setting forth the Court's reasoning, the difference is less significant that the headlines might suggest. In the Federal lawsuit, the claims that were dismissed were those against the Sheriff of Broward County, the School Board, and various individuals associated with those offices. In the state case, the lawsuit that was filed was filed primarily, if not exclusively against Scot Peterson, the school security officer who remained outside the building while Nickolas Cruz was on his shooting rampage. In the Federal Court case, Judge Beth Bloom, an Obama appointee who has been on the bench since 2014, dismissed the claims against the Defendants other than Peterson but allowed the majority of the individual claims against Peterson to go forward. Similarly, in the state court case Broward County Circuit Judge Patti Englander Henning ruled from the bench against Scot Peterson's efforts to get the case against him dismissed on the ground that he did not have a duty to protect the students. For much the same reasons as those cited by Judge Bloom in her ruling, which is embedded below, Judge Henning appears to have ruled that because of his position Peterson had a duty to take action of some kind, even at the risk of his own life. In this sense, then, the rulings by Judge Bloom and Judge Henning are not as inconsistent as they might appear to be.
The other aspects of Judge Bloom's decision, applying to the Sheriff's Office and School Board and various individuals associated with those offices, are likely to be surprising or even shocking to members of the public but they are really just a restatement of long-standing law that has held that police and other government agencies do not have a legal duty of protection toward individual members of the public. Instead, such a duty toward individuals only comes into play when individuals are in the custody of the police. Additionally, the law has generally held that students are not deemed to be "in the custody" of school officials while school is in session in a context that would give rise to a duty to protect. Generally speaking, such custodial relationships only exist in connection with situations where someone is imprisoned, under arrest, or detained by law in a place like a mental health facility. While school attendance is in some sense mandatory, it has never been seen as the kind of custodial relationship that creates a duty of care on the part of school authorities.
With respect to the police, while it's true that law enforcement agencies exist to combat crime it has long been held that there is no legal duty owed by those agencies to specific individuals in specific cases. Instead, as the District of Columbia Court of Appeals put it in Warren v. District of Columbia,  "the duty to provide public services is owed to the public at large, and, absent a special relationship between the police and an individual, no specific legal duty exists". While members of the general public are usually surprised when they learn of this legal principle, it does make sense and especially so in a mass shooting situation where there are multiple potential victims and the decision by an officer or officers to protect one victim could end up putting others at risk until a suspect is subdued. Additionally, unless there's evidence of negligence or other inaction on the part of a law enforcement officer or agent that directly led to the death or injury of an individual, there is, therefore, no over-arching duty of care on the part of the police toward individual members of the public.
It's likely that this decision will be appealed to the 11th Circuit Court of Appeals, but given that the law on this issue is clear it seems unlikely that appeal will be successful.
Here's the opinion:
L.S. et al v. Peterson et a… by on Scribd